Gluten Free Pumpkin Bread Recipe with Almond and Orange

This gluten free pumpkin bread recipe is beautifully moist and delicious, when so often they can be rather dry and dull. I'm going to be making this one regularly from now on.  It's definitely my number one GF bread from now on.  And it's really low carb too.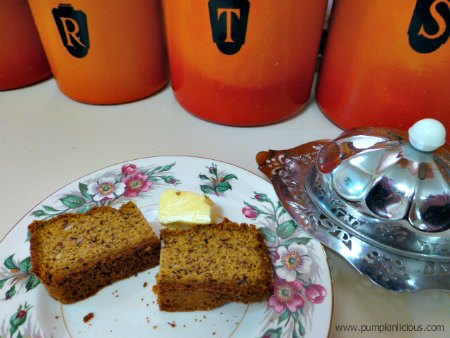 I was thrilled at how easy this is to make.  If you haven't got any cooked pumpkin, or it's out of season in your area, you can use canned.  The one here is organic, which means you can be sure it is as healthy as possible! 

If you're roasting your own pumpkin, then just chop it roughly up into pieces, sprinkle with some extra virgin olive oil, and pop into the oven for about half an hour.  You'll need about two or three chunks for this recipe.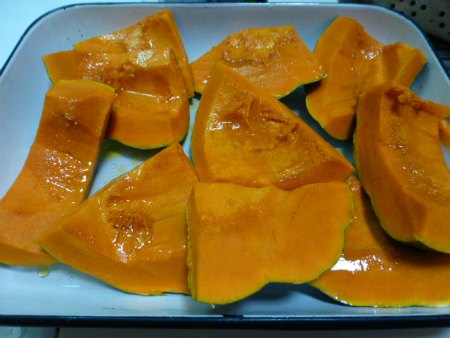 The leftover pumpkin can be mashed and put in the freezer for next time. 

Ingredients

4 cups almond meal
1 cup mashed pumpkin
3 eggs
1/4 cup butter
1/2 cup walnuts or pecans
1 tsp baking soda
1/2 tsp salt
1 tbs orange rind
1/2 tsp ginger
Method
Pre-heat the oven to 150 degrees C or 300 F
I like to grease my loaf tin with a butter wrapper and then cut some greaseproof paper to size to line the tin.  Then I grease that with the butter wrapper too.  Can't bear the thought of it sticking!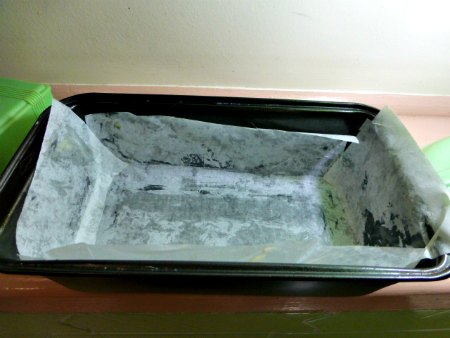 Mix together the eggs, butter and pumpkin in your food mixer.  Then add the almond meal, baking powder and salt.  Finally, add some chopped walnuts or pecans, whichever you like best.  Add the orange rind (I'm going to be blatantly honest with you, I didn't put this in!) and ginger or pumpkin pie spice if you prefer.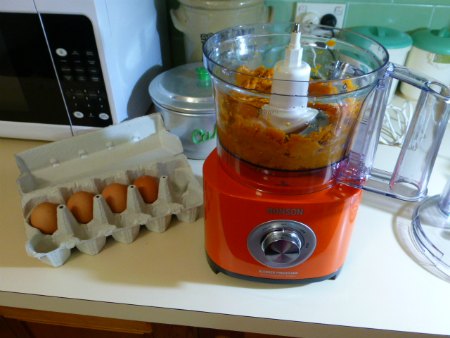 Note that I had to get an orange food mixer to match the pumpkin! 

I couldn't find the exact same one for you online, but Wow, that one below looks cool!  Wish I'd got that now. Looks wistfully. . . .

Anyway, anyway, anyway, (as Dawn French says) where were we?  Oh yes, you should have finished mixing your ingredients by now.  If you've left your mixer running all this time, switch it off quick! 
Transfer the mixture into your waiting, and extremely anti-sticking loaf tin.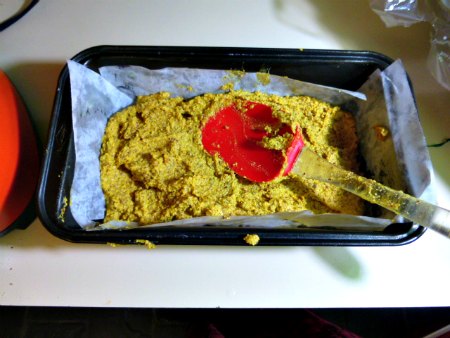 I'll be honest with you again, at this point I wasn't that optimistic.  It didn't look that great!  But onwards and upwards.  Stick it into the oven for an hour. 
When it came out, it didn't look all that amazing either - rather like a house brick or the surface of the moon!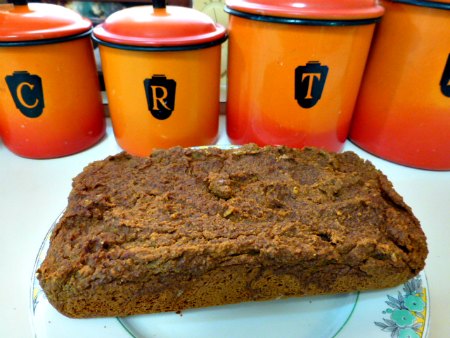 So I turned it upside down to see if it would help!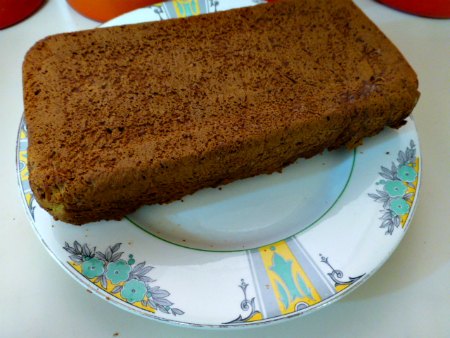 It didn't. 
But imagine my joy, when I cut a slice and put some real, golden, yummy butter on it, and it was absolutely delicious.  Fab, great, wonderful and excellent!  Am I overdoing it a bit?  OK.  It was a relief anyway, that it was supremely edible.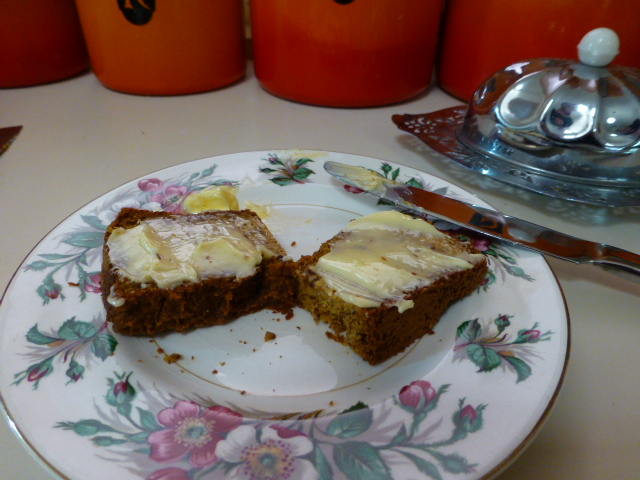 It's worth having a good look around this site, because there are quite a lot of gluten free recipes, especially the soups, main dishes and easy dishes.  And of the rest many can be converted easily.

Click here for more pumpkin bread recipes
Return from Gluten Free Pumpkin Bread Recipe to Pumpkinlicious Home

---