This easy and creamy pumpkin fudge recipe would make a sweet gift for your family and friends! Just add some cranberries or pumpkin seeds to make it extra fun!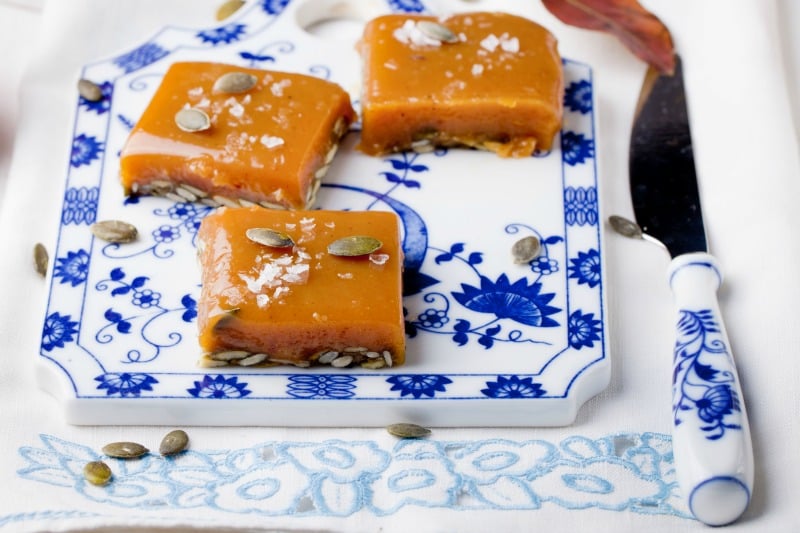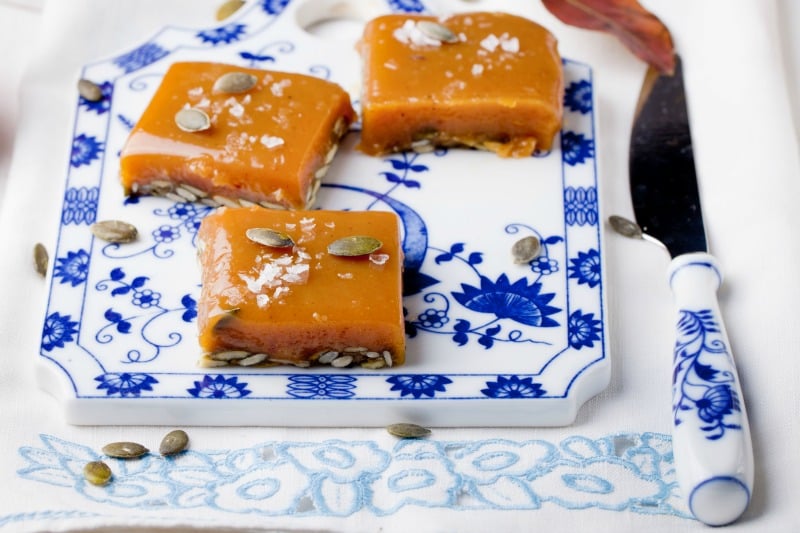 Making easy pumpkin fudge
Adding pumpkin to fudge creates an 'edge' to the taste. While still sweet, the smoothness of the pumpkin and slightly earthy flavor takes a little of the sweetness out of the mix and adds a slightly different texture to the confection.
To the basic mixture, try adding different spices, or dried fruit and nuts. The possibilities are endless!
Packages of homemade pumpkin spice fudge make a lovely present for special occasions such as a birthday for those friends and family that have a sweet tooth.
Try making yours late in the day. The wonderful smell in the house is a great welcome home after a hard day at school or work!
For a pretty gift, just put it into a clear cellophane bag, and tie with a red ribbon at the top. Need more pumpkin gifts? Try these unique gifts for pumpkin lovers.
Fudge trivia
It is hard to believe that fudge started out as a mistake during a toffee making session! This delicious and soft sweet originated in the USA during a lecturers' class on the delights of making toffee.
Taking her eye off the ball, the lecturer did not heat the mixture to a high enough temperature, and the end result was fudge!
However it came about, we are still enjoying it today in various shapes and forms and creative concoctions of creamy delight.
What is your favorite flavor of fudge?
My Pumpkin Spice fudge recipe can be found below!
Yield: 40 pieces
Creamy Pumpkin Fudge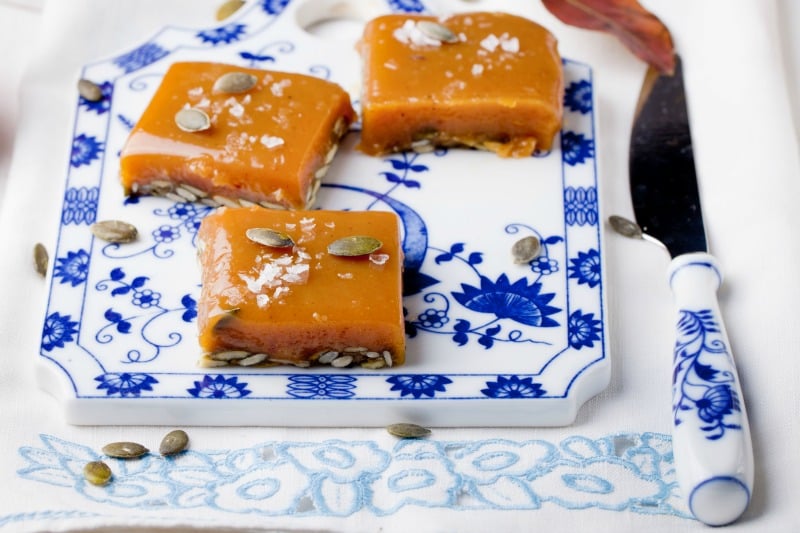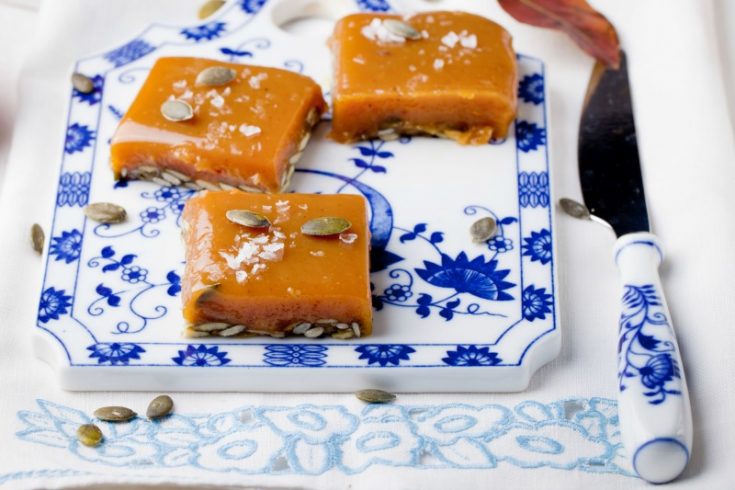 This easy and creamy pumpkin fudge recipe would make a sweet gift for your family and friends!. 
Total Time
1 hour
40 minutes
Ingredients
4 tablespoon salted butter
1lb caster sugar
⅔ cup evaporated milk
6oz white chocolate chips
6½oz marshmallows
2 teaspoon cinnamon or pumpkin spice mix
Optional: 2oz dried cranberries, chopped pecans, pumpkin seeds, dried fruit etc.
Instructions
Line your tin with foil.
In a large saucepan, heat the milk and sugar together, stirring occasionally with a wooden spoon. Bring to the boil.
Stir in the pumpkin puree and cinnamon and gradually bring back to the boil.
Stir in the butter and marshmallows, and return to the boil again, stirring to make sure all the marshmallows have melted into the mix and everything is combined.
At this stage, you can add your dried fruits so that they plump up, if required.
Continue to cook for approximately 20 minutes, the mix should be lovely and smooth.
Add nuts at this time, if so desired, and stir to spread the nuts into the mixture.
Pour into your tin and leave to cool for at least an hour before slicing. Have a bowl of warm water near you to dip the knife into so that you can cut the fudge cleanly.
Store in a cool dry place, or in the refrigerator. If you are planning on impressing your friends, get the fudge out of the refrigerator to come up to room temperature: it's far better than stone cold.
No time to make your own pumpkin fudge?
Would you rather buy pumpkin fudge? This time of the year there are some delicious offers on Amazon. Take a look.
Hall's Pumpkin Fudge, 1 Pound
Home Made Creamy Pumpkin Fudge - 1 Lb Box
Spiced Pumpkin Half Pound
Keebler Fudge Stripes, Pumpkin Spice, 11.5 oz (Pack of 2)
Kauffman's Fruit Farm Pumpkin Spiced Swirl Bark
Sugar Free Fudge Pumpkin Pie smooth creamy 1 pound
Will you make your own Creamy Pumpkin Fudge this year?