If you live in Illinois, chances are you will be on the search for the best Pumpkin patches in Chicago this October!
It's not just known for its fabulous skyscrapers and food festivals you know! Pumpkin picking at a pumpkin farm nearby is the best day out for all the family in the lead up to Halloween.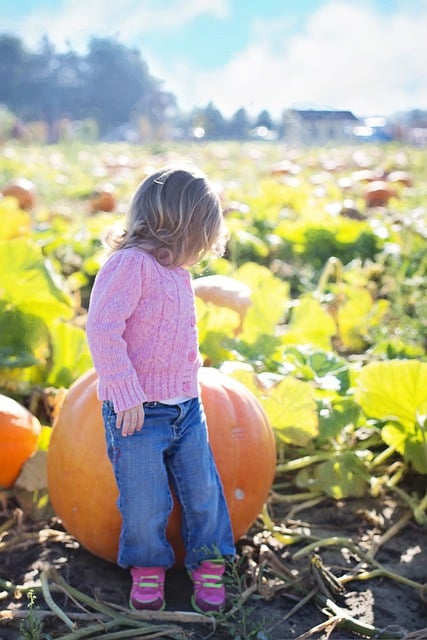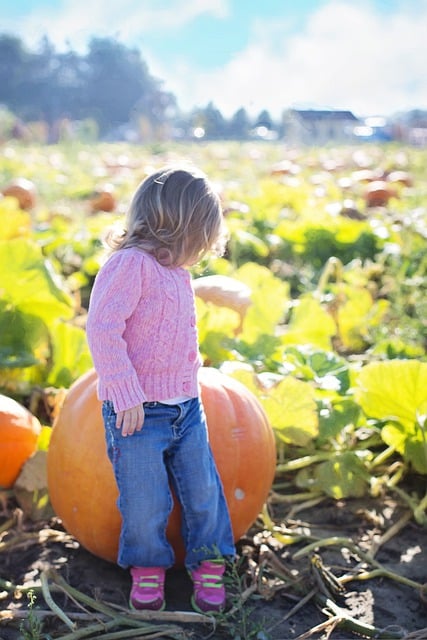 As soon as September comes around and the kids go back to school, I am searching for opening times of pumpkin patches near me! Right now, we only have one and it books up weeks in advance, so you have to be quick in securing your tickets.
Fortunately, if you live in Chicago, you have lots of great Halloween pumpkin patches nearby to visit. I have picked up the best ones I could find! Make sure you are prepared beforehand with your cute pumpkin patch outfit including the correct shoes to wear for pumpkin picking
Best Pumpkin Patches Near Chicago
1) Bengtson's Pumpkin Farm and Fall Fest
Location 13341 West 151st Street
Homer Glen, IL 60491
Bengtson's Pumpkin farm is not just about pumpkin picking as there are lots of other attractions on offer also. I am guessing this is why it gets such a great rating online! There are amusement rides including Frog Hopper, Rooster Rodeo and Barnyard Dance Cow Coaster.
As well as the great pumpkin patch check out the Haunted Barn.
Do not forget to keep your energy levels up by eating some apple cider donuts or tasty tacos. There are a range of eateries onsite that will keep your tummy full!
When does this pumpkin patch in Chicago open? Good news is it is open in September from 11am on weekdays and 9.30am on a Saturday and Sunday! There is no rush around as the farm does not close until 7.30pm, but it gets busier as they day goes on.
You can buy tickets online and infants less than 1 year old get in free! Check out up to date information on
Bengtson's Farm online
.
2) Sonny Acres Pumpkin Farm
Like most of the pumpkin patches in the United States, Sonny Acres Farm has so much more than just pumpkins. Situated in West Chicago this pumpkin patch opens at 10am daily.
As well as pumpkins you can also go for pony rides and partake in animal feeding in the small petting zoo.
There is also a Haunted Barn and Haunted hayride available for those who want something scarier than pumpkin picking.
The video below gives you an insight into this Chicago pumpkin farm

3) Puckerville Farms
Puckerville farm has a fabulous pumpkin patch which unlike many of the others is FREE!! Everyone wants a free pumpkin patch to visit, don't they. Perhaps I should do a post on free pumpkin patches in the United States so that everyone can take advantage.
As it is free it does not have amusement rides or other attractions, so if you are looking for a Chicago pumpkin patch for a full day out this is not for you. I still recommend visiting as it is free and has some really nice displays of pumpkins, haybales and scarecrows for the kids to enjoy.
This pumpkin patch opening time is 10am, it is open every day from mid-September until 31st October.
4) Kroll's Fall Harvest Pumpkin Farm Chicago
This has been dubbed the best pumpkin patch in Chicago by visitors so based on this alone I would love to visit!
It is much cheaper to visit this pumpkin patch in Illinois on a weekday compared to the weekend. It is open to 8pm on Mon, Wed, Thurs and Friday so you could take the kids after school if it was not too far away.
While you are here, go through the corn maze or for a hayride. Remember to grab a wagon when pumpkin picking if you want a batch of them. There are so many different types of pumpkins available. You can pick some for carving and some for cooking purposes.
Other Pumpkin Patches in Chicago, Illinois
Some others you may wish to visit include Konow's Corn Maze and Siegel's Pumpkin Patch. Which is your favorite Chicago pumpkin patch 2022?
I have just featured the best pumpkin patches in Chicago or near Chicago in 2022. There are lots more available but some are temporarily closed or have poor ratings.
After picking your pumpkins why not use one of my Pokemon pumpkin ideas or some of the free Disney pumpkin stencils to make a great Jack O Lantern.
Do you like somewhere else in the US and are looking for pumpkin patches near me? Find some of the best Las Vegas Pumpkin patches and Houston pumpkin patches to visit!
Have you ever Visited these Pumpkin Patches in Chicago?