Disney Pumpkin carving patterns and templates are always hot during Fall! Everyone almost certainly has a favorite Disney character and they want to replicate this on a Jack O Lantern.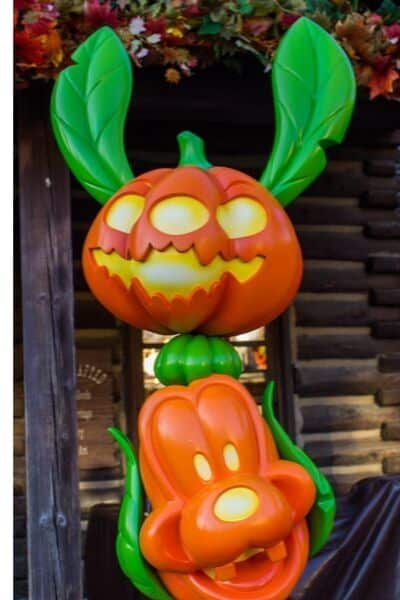 I want to bring you some new Disney pumpkin carving ideas as opposed to the ones that have been shared over and over again! Yep I searched high and low and the latest pumpkin carving ideas for 2019 featuring Disney characters include Toy Story and Aladdin! If you want something different you have come to the right place.
You know it is super simple to find a pumpkin carving stencil of your favorite characters. The way I do it is to go and find an online printable coloring sheet and BINGO, there's my stencil. Sometimes I need to enlarge these or edit them slightly.
There are literally tons of free advanced pumpkin carving patterns online so you will never run out of ideas! I have got to put the emphasis on FREE! It took me quite a while to get these together.
Just make sure you pick lots of pumpkins whenever you visit your local pumpkin patch!! Normally each child gets one free! It is important to dress suitably and wear appropriate shoes when going pumpkin picking.
List of Disney Pumpkin Carving Templates that I expect to be most popular in 2019!
Aladdin Pumpkin Carving Patterns
If you follow Disney trends like me then you will know exactly what all the cool kids will want on their Jack O Lanterns! I am expecting a surge in searches and requests for Aladdin pumpkin faces as there is a new movie out. Lucky for you I have found some of the best Disney Pumpkin Faces featuring characters from the new movie, Aladdin.
How about Jafar from Aladdin. I have to warn you this stencil looks very advanced and will require excellent fine motor skills as well as the best pumpkin carving tools to perfect it. You might need a few attempts to get it right.
Toy Story Disney Pumpkin Carving Patterns
Everyone knows Toy Story 4 has hit our screens and as well as a massive surge of toys, pumpkin stencils are also in demand. You know how it is, a new movie comes out and that's all the kids want to talk about. My kids are already putting Toy Story 4 gifts on their Santa list.
Although not unique to Toy Story 4 I had to share the template for the Toy Story Alien!
Of course no Toy Story would be complete with Buzz Lightyear and his Pumpkin face stencil looks awesome!
There are so many DIY Toy Story 4 Pumpkin including Forky Pumpkin! This is a craft pumpkin which does not involve carving or painting but I thought I would mention it here incase you want to make one with your kids.
Frozen Pumpkin Carving Patterns – Frozen 2 Movie 2019
Frozen 2 is due out any day now and this can only mean one thing, a massive surge in Elsa and Anna pumpkins! You can find Elsa, Anna, Olaf and Kristoff Stencils at 4 the love of Family.
The Elsa frozen pumpkin carving will never get old. Personally I love the one in the video below. Check it out if you have the patience to create such an advanced design on your Jack O Lantern.
If you want some other pumpkin carving patterns for 2019 please check out my pumpkin cat face or perhaps you want some no carve ideas. If so you need to see my cool painted pumpkin ideas.
Do you like my collection of Disney Pumpkin Carving Patterns?