If you are looking for a show stopping Thanksgiving dessert then this Pumpkin Butterscotch Bundt Cake recipe is just what you need!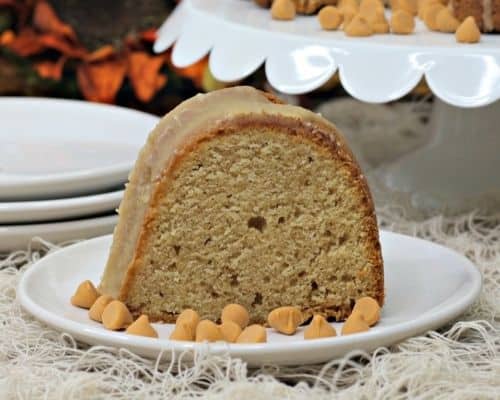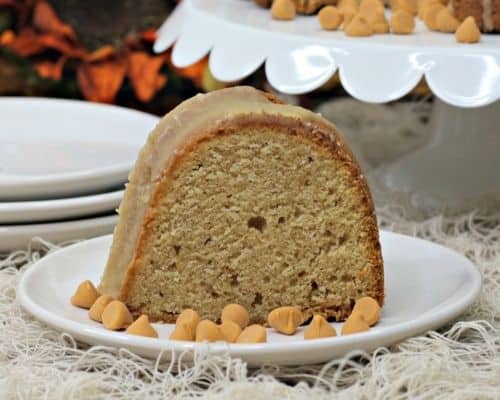 Every Fall I spend ages trying to come up with new ideas for Thanksgiving! I always make sure my dessert is pumpkin themed!
Previously I had made a range of pumpkin cheesecakes and even a pumpkin chocolate cake but this year I wanted something different.
This beautiful pumpkin cake is made using a special bundt pan, which gives it a spectactular doughnut shape! It is the unique shape which encouraged me to make a bundt cake.
It is made using batter and it is important to make sure it is moist! In fact it is so moist it melts in your mouth!
There are lots of variations of pumpkin bundt cake including ones with pumpkin spice, maple glaze and cream cheese frosting. I decided to opt for a butterscotch filling.
Pumpkin and butterscotch go wonderfully well together and I am guessing when you try this you will believe me!
If you are planning on holding a large get together for Thanksgiving you might need a few dessert ideas and in my opinion this is a great choice for kids and adults alike.
Find the recipe for this Pumpkin butterscotch cake below.
Pumpkin Butterscotch Bundt Cake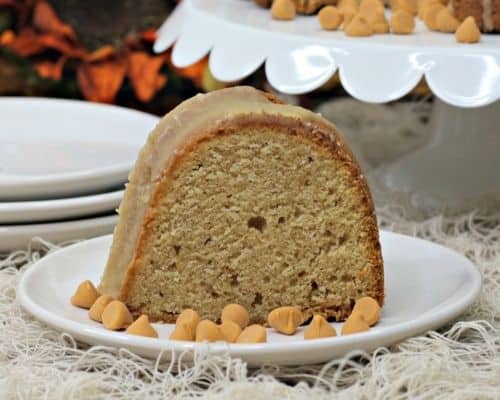 Ingredients
I have divided the ingredients into two parts, firstly for the pumpkin bundt cake and secondly for the glaze.
Pumpkin Butterscotch Bundt Cake
2 ¼ C flour
½ teaspoon baking soda
½ teaspoon kosher salt
½ teaspoon ground cinnamon
2 tablespoon pumpkin pie spice
1 C unsalted sweet cream butter, softened
1 ½ C light brown sugar, packed
½ C sugar
2 teaspoon pure vanilla extract
Pumpkin Spice Glaze :
4 tablespoon unsalted sweet cream butter
½ C light brown sugar, packed
¼ C heavy whipping cream
2 tablespoon pumpkin pie spice
¼ C powdered sugar
⅛ teaspoon kosher salt
3 large eggs
½ C sour cream
½ C pumpkin puree
Instructions
Preheat oven to 350 degrees and grease a 9in bundt pan with pan baking spray

In a medium bowl, whisk together the flour, baking soda, salt, ground cinnamon and pumpkin pie spice

Using a large bowl, beat the butter, light brown sugar and sugar until light and fluffy

Beat in the vanilla and eggs, one at a time until combined

Beat in the sour cream and pumpkin puree

Gradually beat in the dry ingredients

Pour batter into bundt pan and bake for 50 minutes to 1 hour or until a toothpick comes out clean

Allow to cool for 15 minutes before placing it onto a wire rack

Glaze :

Using a medium saucepan, melt the butter

Whisk in the brown sugar and heavy cream until combined

Bring the mixture to a slow simmer for about 5 minutes

Remove from heat and whisk in the powdered sugar, pumpkin spice and salt until combined

Pour over the bundt cake.

Allow to sit for 30 minutes before enjoying!

You can serve this with whipped cream, cream cheese on the side or even custard. Either way I am sure you will enjoy!
If you love the idea of pumpkin desserts I strongly recommend you check out my list of easy pumpkin cake recipes. These will keep you enjoying the sweet taste of Pumpkin all Fall long and even into December.
If you enjoyed this Pumpkin Bundt Cake you will also like some of my other Fall dessert ideas:-
Pumpkin Gingersnap Cheesecake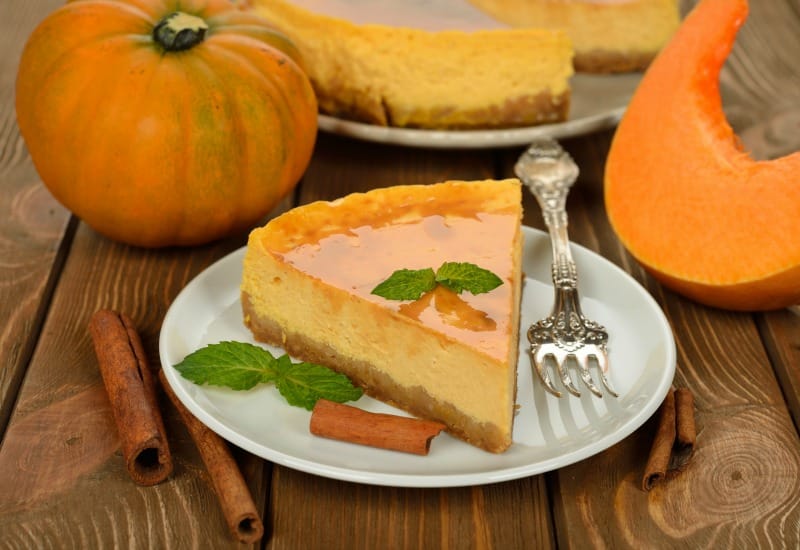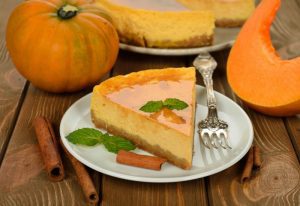 Reese Chocolate Chip Pumpkin Cookies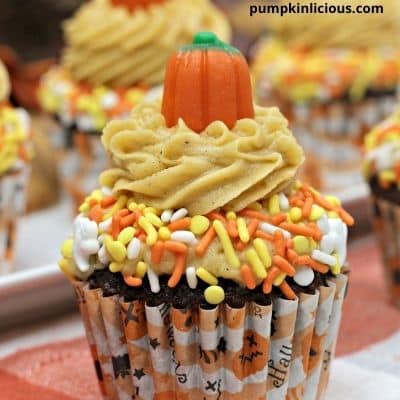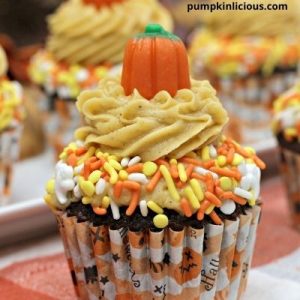 Will you make this Pumpkin Butterscotch Bundt Cake?