Pumpkin Cheesecake Recipes
Pumpkin Cheesecake Recipes might be just the thing if you want to add a touch of colour into an old favourite dessert. Cheesecakes made with pumpkin have a warm orange glow which makes them very appealing. Using pumpkin pie spices or other flavours such as chocolate or ginger make a basic cheesecake into something much more special.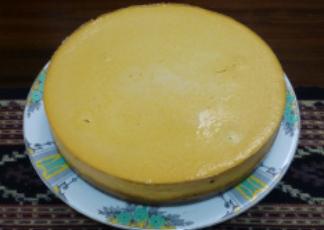 Cheesecakes are not difficult to make, but the thing I discovered is that you need to plan ahead. They take a long time to cook and then need to be chilled in the fridge, preferably overnight. So start early the day before.

If you're like me, you'll never have all the exact ingredients you need in the cupboard.
I am never scared of substituting walnuts for pecans or using brown sugar or honey or maple syrup instead of regular sugar. Quite often you get even better results. You can always use yoghurt instead of sour cream too.
It's no problem using low-fat versions of cream cheese or cream if you like. So don't worry about experimenting a bit. So long as you keep the quantities right you should be fine.

Below you will find a few of my favourite pumpkin cheesecake recipes.

Pumpkin Pie Spice Cheesecake
This recipe has the lovely aroma of pumpkin pie spice and the colour of autumn.

Pumpkin and Ginger Cheesecake
Lots of pumpkin soup recipes call for ginger, as it's a great combination. It's easy to get the ginger flavour in a cheesecake by using ginger biscuits or cookies for the base. This one is easy to make gluten and/or wheat free if needed.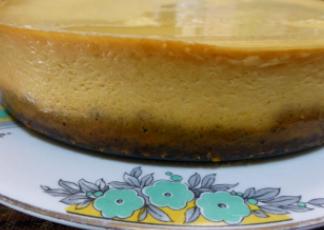 Pumpkin and Toffee Flavored Cheesecake
If you are a lover of toffee flavoured coffees and deserts, this type of cheesecake should be right up your alley. Pumpkin-toffee cheesecakes are made much like a standard pumpkin cheesecake, with the addition of a few extra ingredients including cinnamon and about two cups of crushed toffee. In some recipes, part of the toffee will be melted down and incorporated into the cheesecake mix while the rest is used as glaze and decoration, which really creates an explosion of rich toffee flavour.

Pumpkin –Chocolate Cheesecake

Combining the flavours of pumpkin and chocolate in a cheesecake sound like heaven on earth. One of the best things about a pumpkin-chocolate cheesecake is the fact that you can choose milk, dark or white chocolate or even an exotic mint chocolate depending on which is your favourite.
Return from Pumpkin Cheesecake Recipes to Pumpkinlicious Home Page

---