I love eating pumpkin all day long, and these pumpkin deep fried oreos with pancake mix are the perfect idea for a snack!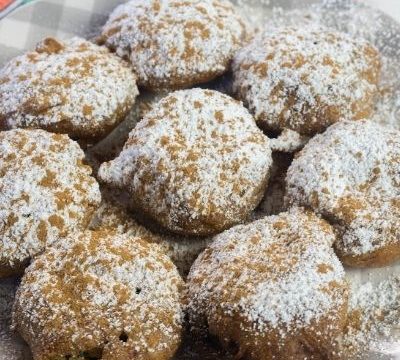 Deep fried oreos were invented less than 20 years ago in 2002, at a carnival, and since then they have acquired many fans! I am not sure who invented fried oreos, but I am forever grateful to them!
There are lots of different varieties, but the ones with pumpkin and cinnamon are extremely popular during Fall!
I have to confess I love oreos and was unsure what they would taste like when fried in pancake batter, but I can confirm they are AMAZING!
They remind me of a cross between a donut and a chocolate biscuit! Speaking of which my pumpkin donut recipe comes highly recommended also.
This is such a simple quick recipe to put together, so would work well if you need to whip something up quickly for friends coming to visit!
My Pumpkin oreos are so simple to make; you can follow my process on how to make fried oreos with pancake mix below.
Yield: 10
Pumpkin Deep Fried Oreos with Pancake Mix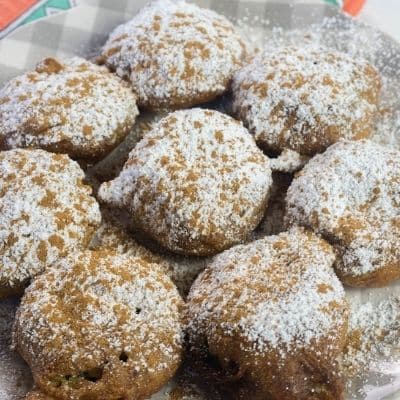 Simple recipe to make pumpkin deep fried oreos with pancake mix!

Prep Time 25 minutes

Cook Time 3 minutes

Total Time 28 minutes
Ingredients
1 cup pancake mix
⅔ cup water
10 oreos
oil for frying
⅓ cup powdered sugar
1 tablespoon pumpkin puree
1 tablespoon cinnamon
½ teaspoon clove
Instructions
Pour oil in pan covering one third of the pot. Heat to a medium low 375 degree F heat.

Put pancake mix in a bowl. Slowly add the water and mix. The batter needs to be thick.

If you need more water you may use it but if the batter gets too thin then add more pancake mix.

Add in ½ teaspoon cinnamon and ½ teaspoon clove. Stir well.

Add in one tablespoon pumpkin puree. Whisk well.

Dip the Oreo in the pancake batter and place in fryer. Fry for about 30 to 45 second each side until a light brown in color.

Remove from oil, place on napkin, and top with powdered sugar and cinnamon.

I love the addition of the cinnamon as it works really well with pumpkin. One thing I sometimes consider adding on the side is some whipped cream or chocolate sauce to make these a really indulgent dessert.
Of course you could also add some strawberries to make these even sweeter.
However you serve them I know you will love them and be coming back for seconds and thirds!
Do you like the sound of these Pumpkin Deep Fried Oreos with Pancake Mix?