These easy pumpkin scones are excellent with a nice hot cup of coffee on a brisk Autumn morning. Snuggle up in your PJ's and nibble on these fun treats! They really do melt in your mouth.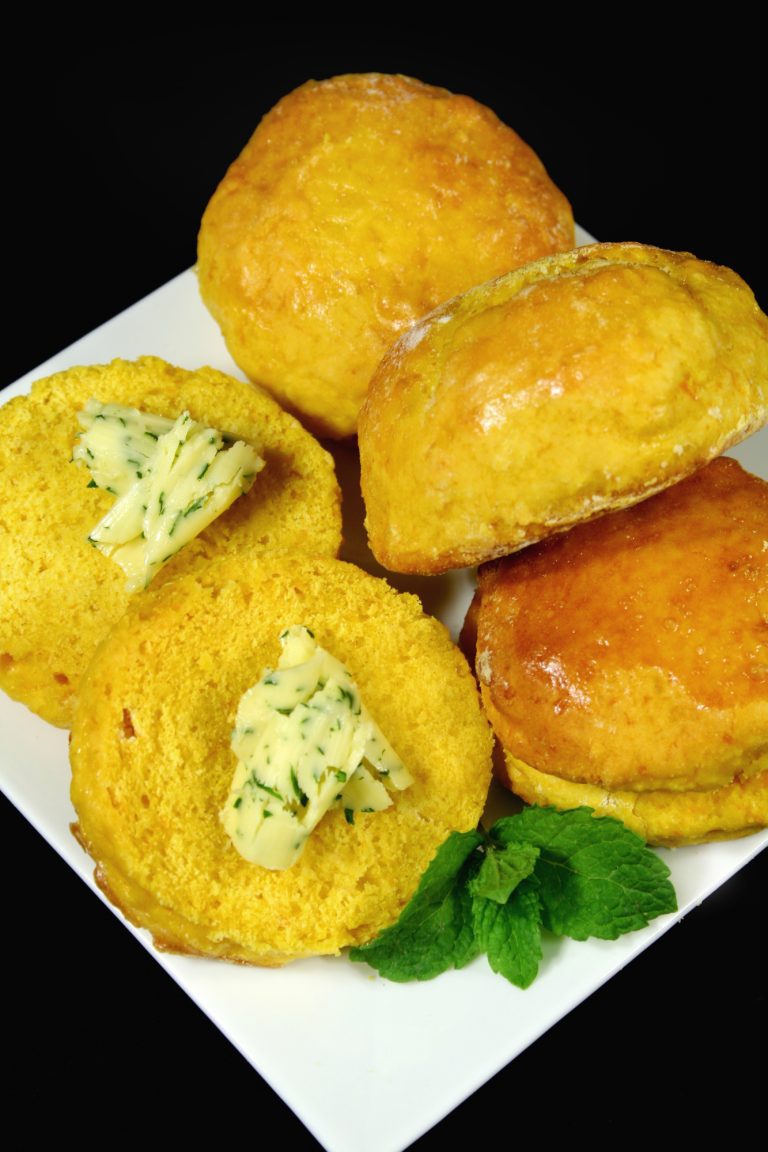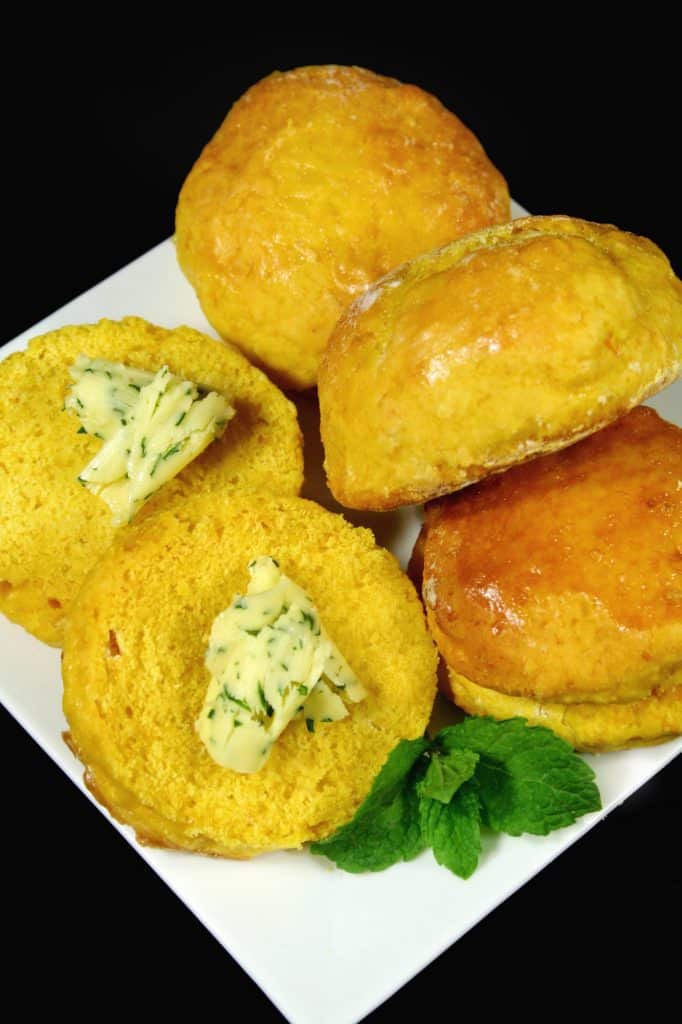 Ever since I started this site people have been telling me I haven't done a pumpkin scones recipe yet.  And I was reminded of this watching a TV series the other day when the macho farmer who stars in this new show was making pumpkin scones for a competition at the local community hall!  As if!  The local ladies were really in for a treat!
Anyway, I think mine are better than his.  He didn't win the competition, not surprising really as his looked rather burned. This is how to make really easy quick pumpkin scones, not for a competition, but for a yummy afternoon treat.
If you are short of time you do know that you can freeze unbaked ones and get back to baking them at a later stage when you have more time.
Below find out how to make my 4 ingredients pumpkin scones including mashed pumpkin. I have listed 5 ingredients plus pumpkin but you really only need 4 as I often omit the milk for glazing.
HOW TO MAKE EASY PUMPKIN SCONES Recipe
Easy Pumpkin Scones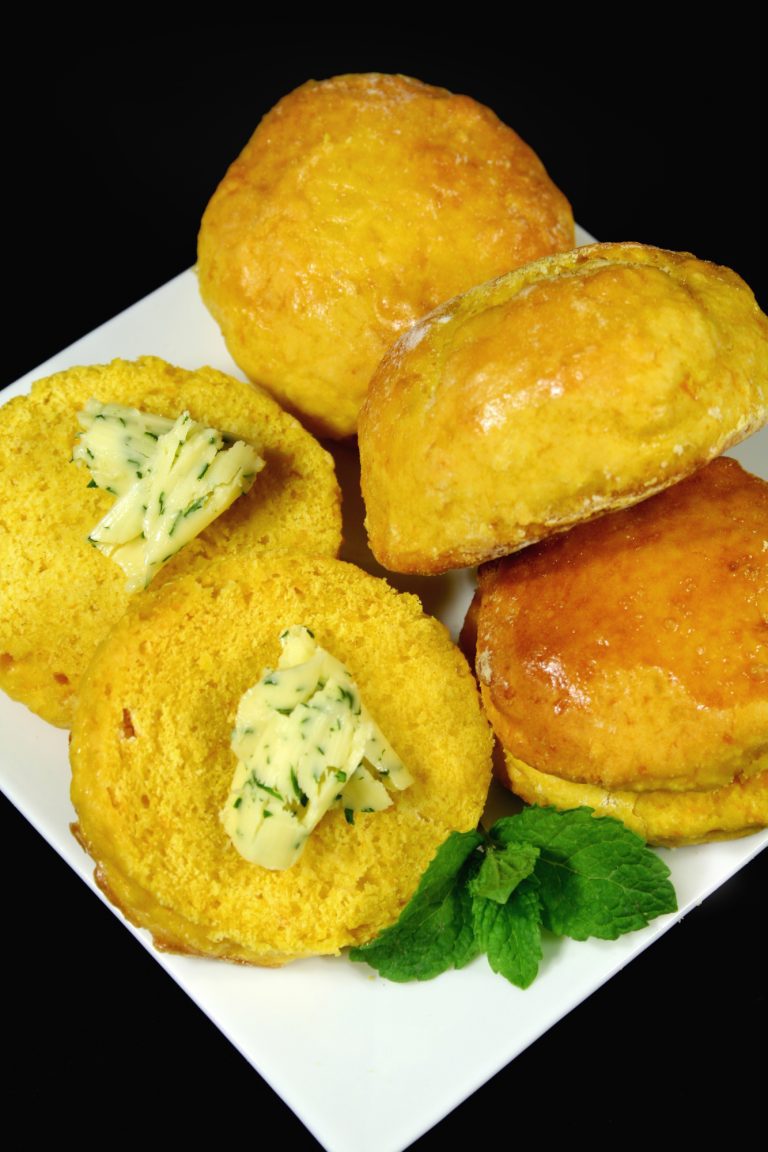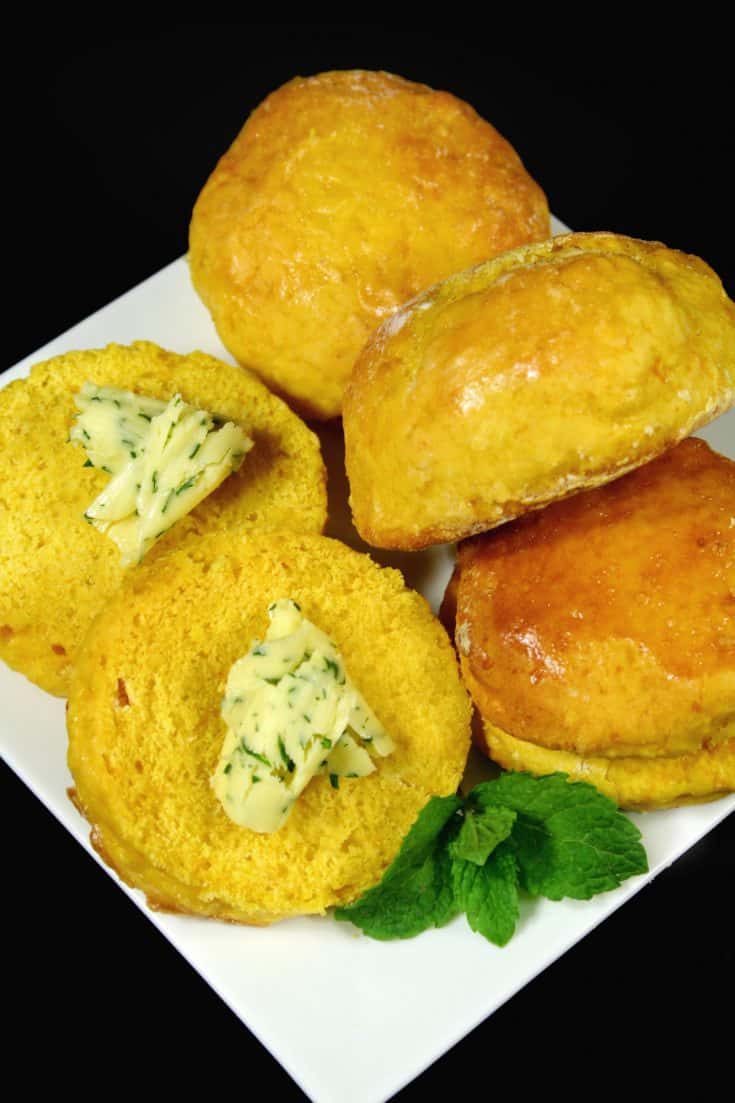 Enjoy with your morning coffee or tea! Delicious and sweet!

Prep Time 30 minutes

Cook Time 12 minutes

Total Time 42 minutes
Ingredients
350g cooked, mashed pumpkin, cooled
2 cups self-raising flour
⅓ cup sugar (you can using icing sugar, brown sugar, ordinary sugar, artificial sugar, whatever you have handy)
40g butter at room temperature
1 egg (free range pleeeeease)
Milk for glazing (I forgot this bit, but it didn't seem to matter)
Instructions
1. To prepare the pumpkin

Some people will tell you to steam the pumpkin then put it in the oven to dry. I just cooked a quarter of a large kent pumpkin (you can use any nice sweet variety) in the oven when I did a roast. It's good to do the day before because then you can cool it in the fridge. Either way, make sure it's cool before you use it. Mash with a fork, or mix in the blender until smooth. You could also use canned.

2. Pre-heat the oven

to 200 degrees

3. Mix the ingredients

First cream the butter and sugar together - by hand or in your blender. Beat in the egg and the cold pumpkin mash. Then sift in the flour and blend until it forms a dough. If it's too dry mix in a little milk. I found it was too wet and I added more flour.

4. Knead and cut out scones

Knead the dough on a floured board then flatten out to about 2 cms thick. Cut with a 5cm cutter into scone shapes and spread on a baking tray on greaseproof paper.

5. Bake in oven

Place in the oven for about 10 - 12 minutes or until golden brown.

Break in half and serve with butter.

How about a fruity twist? You can add blueberries, cranberries, raisins or even nuts on top for that extra burst of flavour. Orange and chocolate also work well with pumpkin.
I also read about someone making pumpkin scones with lemonade, I was stunned! I decided to needed to try and copy the recipe for pumpkin lemonade scones. Taste have a recipe for some Kent pumpkin scones with lemonade. They also feature cinnamon so are perfect for those with a very sweet tooth.
A heated scone with lots of butter and a hot drink is the perfect comfort food on a cold windy afternoon. I like to make them for my friends if they are coming over for a catch -up. You can also add some butter with herbs for extra flavor.
If you are feeling really indulgent why not add some cream cheese spread?! This tastes so good with keto pumpkin cupcakes, breads and muffins. Sometimes I add chocolate chips to mine!! I am a real sucker for anything with chocolate, especially chocolate chip pumpkin recipes.
You can also try scones with cinnamon or berry butter depending on what your personal taste is.
What variety of do you prefer? Perhaps you would like to try them all before answering!
Will you make these Easy Pumpkin Scones Recipe?