It's almost Fall and if you are on a diet you might be interested to know how many calories in a Starbucks Pumpkin Spice latte.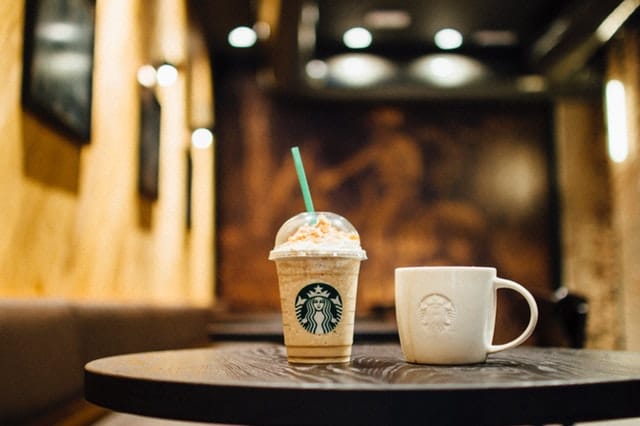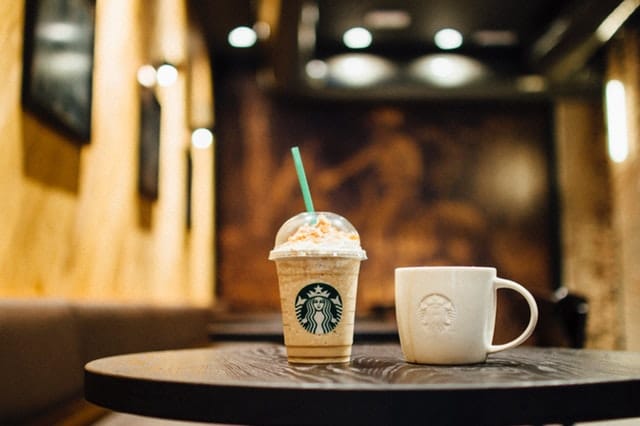 I have to admit I am constantly checking when Starbucks release their Pumpkin spice latte every year!! Fortunately it comes into their shops at the end of August most years. It is still available well into November and I make sure I get my twice weekly dose of it!!
I don't mind when they stop serving it because I then switch to some of my favorite Christmas drinks containing praline, cinnamon and chocolate orange!
The reason I like it so much is because it reminds me of my honeymoon in New York. I was there in October time and of course pumpkin drinks were everywhere. I searched high and low for the best pumpkin spice coffee and the Starbucks one was right up there.
Starbucks Pumpkin Spice Latte Calories
No point in hanging around and I may as well give you the bad news that according to Starbucks website you will be consuming 310 calories in the grande version without cream; this rises to 380 calories with cream. It tastes so much better with cream, right?! I mean I would not really consider it without.
The good news is that the short version with whipped cream has only 210 calories! I would definitely be going for this one as I never have time to finish the grande size! If you want to be healthy cut down to non-fat, almond or coconut milk and your drink will now be less than 200 calories.
To be honest this is lots of calories especially if you opt to have the salted caramel muffin along with it! So what's a girl with a Starbucks pumpkin spice latte addiction to do?! Well opt for the skinny version and cut out the muffin!
Yep this makes a massive difference to your figure and your bank balance (By the way the pumpkin spice latte price at Starbucks is said to be $4.25 for a Tall and over $5 for a Venti)!
You could also go for a short brisk walk afterwards to get your metabolism going and burn off some of the calories! If I am planning on having a calorific coffee I normally have a super healthy lunch with salad and tuna!!
Just remember though Fall only comes once a year so it is the only time you get to savor and enjoy some of the best coffee! The good news is that you can hide under your coat come Winter if you do overindulge.
Where else can I get the Starbucks Pumpkin Spice Latte?
If I have made you crave some delicious pumpkin coffee I apologise, especially if your nearest Starbucks is far away!! You can still buy your own and make it at home!
Starbucks Pumpkin Spice Caffe Latte Single-Cup Coffee for Keurig Brewers

Starbucks VIA Instant Pumpkin Spice Latte, 6 Boxes of 5 (30 Total Packets)

Starbucks Via Ready Brew Pumpkin Spice 5 Single Serve Packets

You could be even more adventurous and try one of the copycat Starbucks Pumpkin Spice lattes, the skinny version of course! That way you will not feel guilty drinking one!
Does the number of calories in a Starbucks Pumpkin Spice Latte shock you or make you want to drink less of it?