Pumpkins and squashes come in all shapes, sizes and colors! Please find some details of green pumpkin varieties. I have also mentioned some squashes as they can sometimes be confused with pumpkin!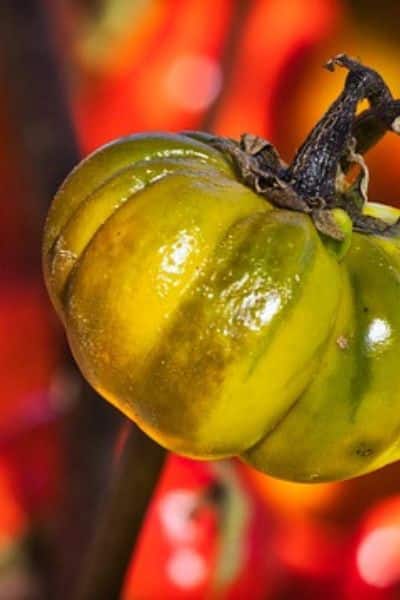 When people think of pumpkins, they think of a large round orange fruits that can be found at Halloween and Thanksgiving. Whilst most of the common pumpkins are orange in color at harvest there are in fact many different types of pumpkins in the world.
As you would expect there are lots of differences between them with regards to color, shape, sizes, growing conditions, taste etc.
Before I start discussing the many different types and names of green pumpkins, I should tell you that unripe pumpkins actually are green. If you are trying to grow an orange pumpkin say cinderella and this happens, you might want some advice on how to turn green pumpkins orange.
Where to find Green Pumpkin Seeds
All pumpkin seeds start green but if you want to grow a green pumpkin variety like the ones above then you need to know where to buy the proper seeds. You can buy these on Amazon and local garden centers!
According to Home for Harvest there are 30 green pumpkin varieties and I will consider the most known ones below. These are mainly heirloom pumpkins which are unique!
Shamrock Pumpkins
Being from Ireland I was intrigued to find out about shamrock pumpkins! Their official name is Triamble pumpkins but I prefer the shamrock identity! As expected they do have a green tinge to them, but they can also give off a blue hue. The name also tells us they have three lobes and some people see them as triangle pumpkins!
These make fabulous pumpkin home decor, but afterwards make sure and cook them as they taste great also. Have you ever tried to grow a triamble pumpkin?
Like most green pumpkin types these can be mainly found in Australia.
Kabocha Japanese Pumpkin
Whilst lots of the green pumpkins have a bluish tinge this particular Japanese pumpkin is dark green in color.
Lots of people actually think of this as a Winter squash as opposed to a pumpkin!
if you like sweet tasting squash dishes then you really need to learn how to grow Kabocha! It is certainly sweeter than some of the orange pumpkin types out there.
'Marina Di Chioggia' Pumpkin
If you live in Italy, you are likely to have heard of the Chioggia Sea Pumpkin, which can be harvested throughout both Fall and Winter. I myself call this the Italian pumpkin!
This one while still sweet is less sweet than the Kabocha and has a nutty texture. The seeds themselves are actually great to roast! Find out more about roasting pumpkin seeds!
So what does this type of green pumpkin variety look like? According to Crate and Basket it is covered in warts and wrinkles.
I have only covered 3 green pumpkin types here but there are tons more. Some of these are Bonbon pumpkin, American Tondo pumpkin and Jade Knight pumpkins.
Can you think of anymore green pumpkin names? If so please share in the comment below.