If you are as enthusiastic about Fall as I am you will want some great looking Pumpkin Home Décor on display! You can put this anywhere in your house but it looks especially good in a front porch or as a centrepiece on your dining table!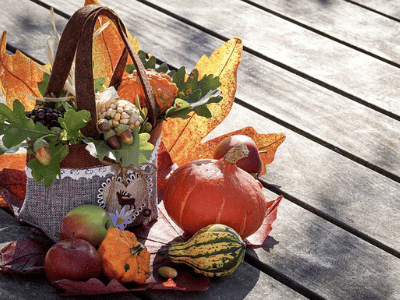 The good news is that there are lots of gorgeous colored decorated pumpkins in various sizes to create an impressive arrangement. Where you put your decorated pumpkins, whether ornamental or fresh is entirely up to you. I would suggest you get your camera ready and share your pictures with all your friends! They will be so jealous of your stunning display.
I will be dividing this post into sections for your convenience:-
General Halloween Pumpkin Décor
Front porch pumpkin decor
Pumpkin Home Décor For Your Bedroom
Pumpkin Table Décor For Thanksgiving
General Halloween Pumpkin Décor For The Home
There are lots of pieces of Halloween fall décor featuring pumpkins, whether it be a picture for your wall or a candle holder. You would be surprised at what is available. I decided to showcase some of my favorite pumpkin home décor here.
Cosy Pumpkin Throw Pillows Add Color To Any Room
There is a surprisingly immense collection of these in different colors, shapes and even some beaded varieties. I normally add throw pillows to sofa's or chairs.
Our sofa is normally void of pillows so it is nice to decorate it with cozy pumpkin pillows. As ours is dark gray I opt for bright colored varieties. If you have a lighter colored sofa you might want to consider some of the neutral varieties or even one of the blue throw pillows
YOUR SMILE Festival Holiday Feast Thanksgiving Day Pumpkin Cotton Linen Decorative Throw Pillow
AENEY Fall Pumpkin and Truck Happy Harvest Throw Pillow Cover 18 x 18 for Couch Autumn
Artcest Cozy Solid Velvet Throw Pillow Case Decorative Couch Cushion Cover Pumpkin
CatchStar Stuffed Pumpkin Fluffy Pumpkin Plush Throw Pillow Durable Soft Vegetable Gift Toy
Fjfz Rustic Welcome Fall Pumpkin Autumn DecorCotton Linen Home Decorative Throw Pillow
NOVWANG Round Solid Color Velvet Chair Cushion Couch Pumpkin Throw Pillow Home Decorative
4TH Emotion Pumpkin Throw Pillow Cover Halloween Cushion Case 18 x 18 Inch Cotton
Phantoscope Set of 6 Fall Sunflower Pumpkin Yellow and Green Throw Pillow Case Cushion Cover 18
Pumpkin Prints For Your Wall
You might want some cool pumpkin artwork for your wall to celebrate Fall. These would be great if you are likely to be hosting a Halloween party or Thanksgiving dinner. These come in different sizes so please remember to check this out. Some are always quality canvas and are awesome Pumpkin Gifts for a fan.
Autumn Splendor 17x21 Fall Leaves Farm Barn Pumpkins Corn Stalks Framed Art Print Picture
Canvas Prints Wall Art - Pumpkin,Apples, Autumn Leaves and Lattern
Ohio Wholesale Radiance Lighted Thanksgiving Canvas Wall Art, from our Harvest Collection
This is only a small selection of this Pumpkin home décor. Please feel free to ask me to look for more ideas for you. If you have a particular design or color scheme in mind I might be able to source something that would be perfect for you.
Pumpkin Home Décor For Front Porch
Everyone that comes to your house will enter in through the front porch. This is essentially the best place to make someone feel welcome and a nice entrance always makes me feel happy about being somewhere so it is important. I found lots of inspiration on ways to use pumpkins to decorate your house here at Country Living.
So what do we need to make our front porch look inviting?! I would suggest a pumpkin welcome mat, some lights of some sort, a stand up display and even a throw pillow if you should have a chair in your front porch. You could even add a Fall wreath on the door. It might not have any pumpkin in it but it will be pumpkin color. If you were to purchase Fall lights I would wrap them around a lamp in the front porch. Of course you could go all out and simply use some Halloween pumpkin décor. If you have kids in the house they might want this!
Briarwood Lane Prized Pumpkin Autumn Doormat Primitive Hello Fall 18
Harvest Garden Ring Mini Wreath Fall Flowers Mini Pumpkins Leaves Berries
Luditek [2-Pack] 14.7ft Thanksgiving Decorations Autumn Garland - waterproof
Perhaps you have a small table in your front porch. If some you could add some small pumpkins. I absolutely love blue pumpkin décor and it brightens up your entrance
DIY Pumpkin Front Porch Decorating Ideas
I absolutely love the video below which illustrates some gorgeous DIY Pumpkin Front Porch décor! Pretty please can this lady come and deck out my porch. It would be the best looking one in town, that is for sure. I love how she uses flowers, lights and different sizes of pumpkins to accentuate her porch. A job well done for sure. If you are feeling inspired why not do some of my suggested easy pumpkin crafts for adults and decorate your own home! This would give you a real sense of achievement!
I actually did a fabulous Thanksgiving Pumpkin Flower arrangement which would look great sat outside your front door or even on a small table inside your front door. It was super simple to make that even the kids could help.
Pumpkin Home Decor for Bedroom
In our house we adore themed bedding! We keep at least one pumpkin bedding set for use at Fall. We normally put it on our bed at the end of September and remove it during the last week of November. Then it is time for Christmas bedding!
You can play it safe and choose the color pumpkin for sheets and duvet or you can go all out for Halloween pumpkin décor with bedding featuring pumpkins. I have showcased a few ideas below.
Superior 800 Thread Count Egyptian Cotton, Single Ply, Embroidered Duvet Cover Set, Cal King, Pumpkin, King/California King
Superior Premium Cotton Flannel Sheets, All Season 100% Brushed Cotton Flannel Bedding, 3-Piece Sheet Set
Lunarable Pumpkin Duvet Cover Set Queen Size, Autumn Leaves and Fruits on Fall Season Arrangement Pine Cone
Creative Blazing Halloween Clear 3D Bedding Set Sanding 4 Pieces Reactive Printing Quilt Cover Flat Sheet Twin/Full/Queen/King Size
Pumpkin Décor As Thanksgiving Table Centerpiece
I love to see a nice table display, whether it be a centrepiece or a collection of small ornaments. Themed cutlery and crockery is fabulous too but for me it is all about the centrepiece! It really is a standout piece and with it you do not need to accessorize anything else.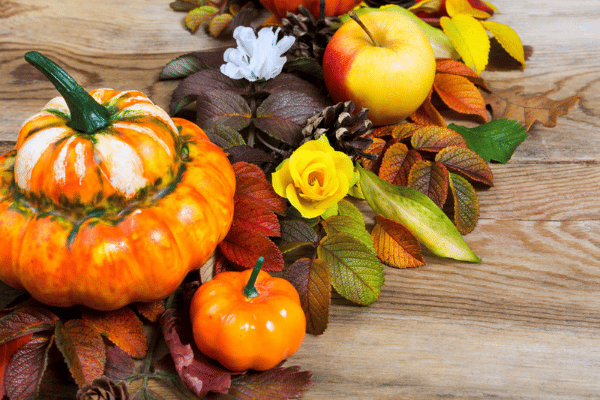 I also flower arrangements with pumpkin and some small tea lights or candles for a table. When it gets dark you can dim the lights and appreciate the warm glow from your pumpkin candles.
Pumpkin Table Centerpiece Bowl Set Thanksgiving Harvest Fall Home Kitchen Decor 4 Pcs
Holiday Designs Small Carved Pumpkin Set of 3 - Fall or Thanksgiving Decoration
One Holiday Way Artificial Gourds and Pumpkins Assorted Fall Table Decoration, 12 Piece Set
The Lakeside Collection Lighted Harvest Pumpkin Cart -
set of 3 inspirational Pumpkins Table Top Home
Simhomsen Thanksgiving Harvest Pumpkins Tablecloth
How about some pumpkin décor for your Fall wedding?! Being a massive lover of all things pumpkin I would definitely have went for this if I had been married around Fall but I wasn't. You can use some of the fabulous centrepieces I have shown here for your wedding tables.
Final Thoughts on These Decorations for a Pumpkin Themed Home For Fall
You basically can get any Pumpkin home decoration you desire if you look hard enough. How much you actually display in your house is entirely up to you. I would definitely recommend a nice Pumpkin centrepiece if you are hosting the annual family Thanksgiving dinner and some Pumpkin Halloween stuff if you have kids who are as excited about Halloween as my two are.
If you like this Best Pumpkin Home Décor you might also like:-
Blue Pumpkin Décor - why stick to traditional colored pumpkins when you can have these stunning blue ones
White Pumpkin Décor Ideas - very glam and classy I love this pumpkin home decor
Creative Pumpkin Decorating Ideas - why not decorate your own pumpkins for your home
Pumpkin Gifts - this décor would make a fabulous gift for someone who adores the orange vegetable.
How to Grow Pumpkins - why not grow your own pumpkins and that way you will have lots of extra ones to decorate!
What Day is Halloween in 2019 - find out what weekday Halloween falls on this year
Will you be creating a display using some of this Pumpkin Home Décor, or perhaps you will DIY your own?!