Pumpkin Pasta Recipes That Are Healthy and Delicious
If you cannot live without pasta or pumpkin you need to combine the two and really savour the flavour in these tasty pumpkin pasta recipes.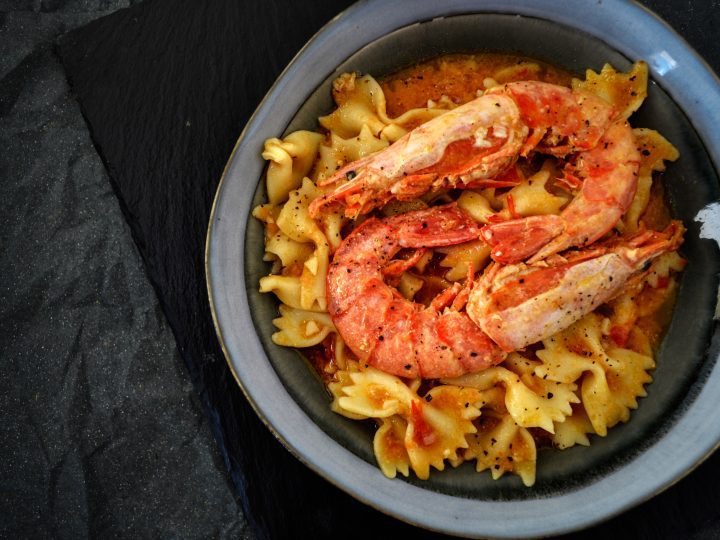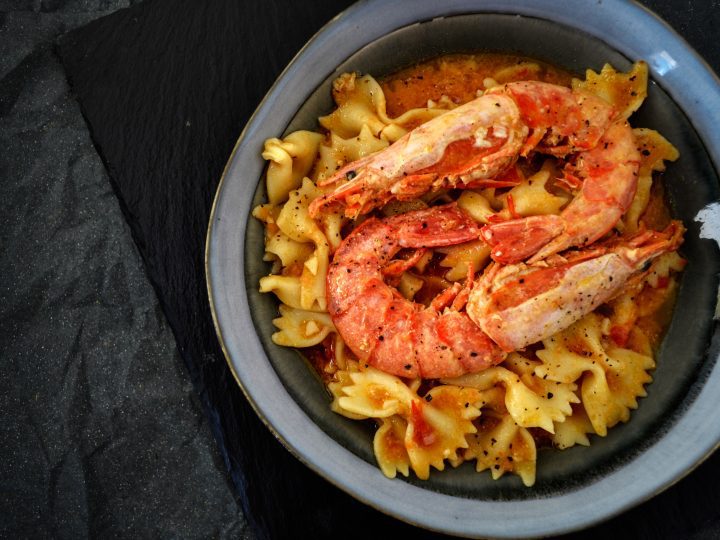 Pasta with pumpkin is a popular meal choice and there are so many different recipes you will not be bored for choice. You can go for a vegan pumpkin pasta or stick to some penne with sausage (this is my favorite). Add your favorite leaves and sauce and viola you have your delicious dish. You can opt for a small portion for lunch or go carb heavy for dinner.
I will consider different pasta recipes here including those with vegetables, those with chicken and those with sausage. Like most of my other pumpkin recipes you can add any meat you want and it will taste amazing. You can also use any type of pasta, whether it be ravioli, spaghetti, penne, fusilli 🙂 Personally my favorite when dining out is penne as it is easy to eat, whereas at home I love spaghetti as no one is there to see me struggling to get it in my mouth 😉
Pasta with Pumpkin and Pancetta
Everyone knows that pancetta is a massive winner when combined with pasta, and the only thing that makes it better is pumpkin! I just had to share the video and recipe for this beautiful looking dish! If you are having friends over for dinner and want to impress them, this is what you should make. It really is a work of art on a plate.
I am sure you are begging me for some step by step recipes to make your own version of this so here goes:-
Pasta with Pumpkin, Crispy Pancetta, Parmesan and Sage Recipe - I love this but I would probably make my pancetta less crispy and swap parmesan for feta or goats cheese.
Baked Pumpkin With Pancetta Pasta - one word, delicious! Pumpkin is fabulous baked and so easy. I recommend you use some of the excess in pumpkin pecan pie for dessert.
Pasta With Pumpkin and Sausage
I absolutely adore sausage meat with anything! I could eat sausages everyday so I need to make my own pumpkin pasta with sausage sometime soon. In the meantime I will drool over the amazing recipes my fellow food bloggers and chefs have put together. Of course my aim is to try and make something equally tasty and satisfying. I love adding red meat to pumpkin dishes because it gives me adequate protein and iron. Throw in some pumpkin, pasta (wholemeal if you want to be really healthy)and vegetables and you really have a winning dish, jam packed with nutrients beneficial to health. All you need to top it off is some seasoning or herbs.
You can add any type of sausage you wish but lots like to add spicy sausage to give the pumpkin pasta a little kick! You can also add chilli for even more spice! I really like the sound of Nutmeg Nanny's spicy sausage pumpkin pasta sauce. She also adds spinach and parmesan cheese. Oh why can it not be Fall right now so I can cook this divine recipe!
Chicken Pumpkin Pasta Recipe Ideas
Hands up if you have lots of chicken and pumpkin in your house? If so then why not get cracking with a tasty chicken pumpkin pasta recipe.
Quite frequently I make penne with chicken, bacon, red peppers, red onion and leeks. I normally brown off the chicken before frying it alongside the peppers, leeks and onion. Often I add some garlic or a sweet chilli sauce depending on my mood and my dinner companion.
However enough about that and onto some pumpkin pasta with chicken (which I have never tried). In fairness I would not add sweet chilli sauce here, but I would still add leeks, onion and of course pumpkin. I would replace the garlic with a herb like Rosemary or Sage.
I like my pasta with some texture so I might sprinkle over some flavoured pumpkin seeds I prepared earlier.
If you are a sucker for one pot meals that can me made in around ten minutes you will fall in love with the creamy pasta with pumpkin recipe below. Even better is the fact they offer a vegan alternative for those that do not desire chicken.

Pasta with Pumpkin and Shrimp
Shrimp is one of my go to foods when I am struggling to come up with dinner ideas for my hubby and kids. My kids absolutely adore shrimp, so much so that I rarely have any left for myself. Shrimp works so well with pumpkin in risotto as well as pasta. I really ought to get my cooking hat on and make shrimp pumpkin pasta for everyone (I promised my kids I will when Fall comes around and I have fresh pumpkin to work with). I really should have froze more last Fall but as usual my lack of freezer space and time got in the way. I have managed to secure an freezer so will make sure I have more room this year. Anyhow onto one of my absolute favorite pumpkin recipes ever, well with shrimp!
Shrimp Pumpkin Pasta - with nutmeg and cinnamon
You can also add chilli sauce to shrimp pumpkin pasta. I used to always make shrimp stir fry (or prawn as we call it in the UK), with sweet chilli sauce.
Vegan Pumpkin Pasta
Pumpkin with pasta and a handful of green vegetables plus herbs makes for an extremely healthy plate of food. I could list over 100 alternative pasta with pumpkin recipes that vegans would love but I thought I would save you the bother of working out the best ones by just putting my favorites here.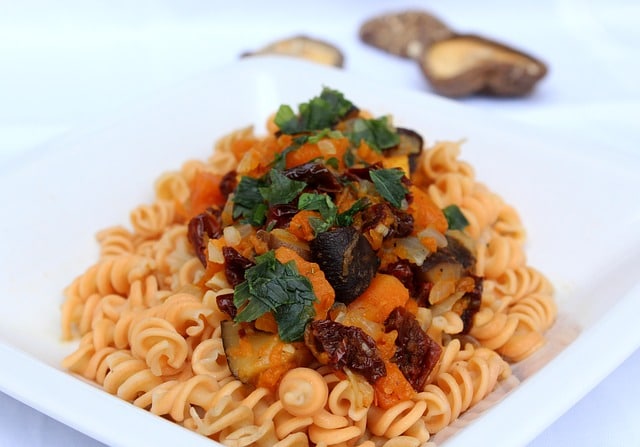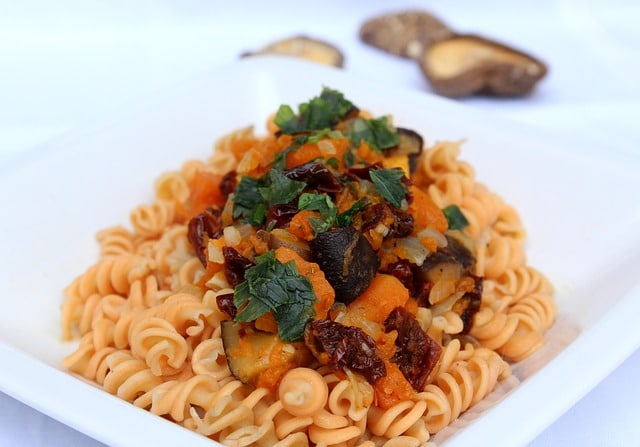 Vegan Creamy Pumpkin Pasta with crispy sage - adequate calorie intake for dinner at just over 500kcal per portion. This can be made gluten free also.
Vegan Pumpkin Pasta with wild mushrooms
What is the best Pumpkin Pasta Sauce?
Vegan pumpkin sauce for pasta can be added to meat dishes as well as vegetarian recipes.
More Pumpkin Recipes You Will Love
Homemade Pumpkin Ravioli- traditional ravioli is delish alongside pumpkin and it is VEGAN!
Easy Pumpkin Salad with Feta - scrumptious vegan salad idea
Best Pumpkin Risotto Recipes - risotto lovers will find something to enjoy from this extensive selection
Which of these pumpkin pasta recipes will you try?