This easy diabetic friendly pumpkin pie should be suitable for most, but I am not a dietician. If in doubt please consult your own dietician or doctor about what ingredients you are allowed.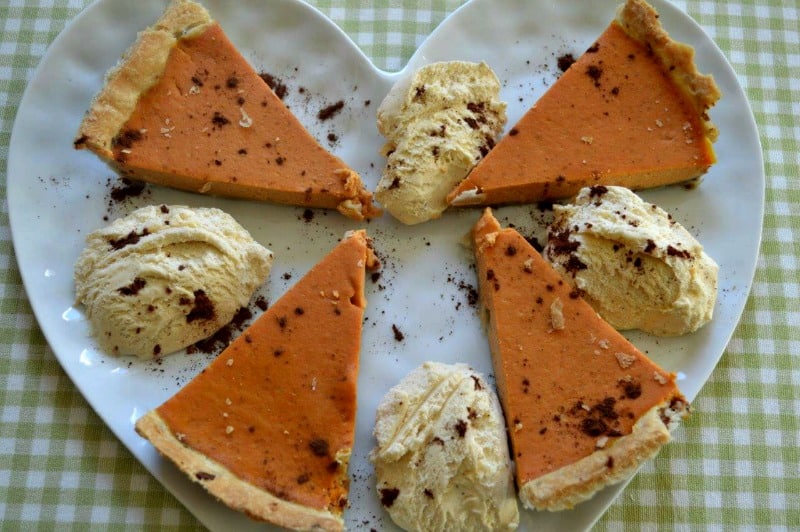 Most diabetics can enjoy many of the same recipes as everyone else, by using a few substitutions along the way. I have a few friends who are diabetics, and they find using an agave substitute in this recipe particularly delicious. Have you ever tried agave pumpkin pie before? If so do you agree this pumpkin pie for diabetics is delightful?
You can also use the agave in a pumpkin mousse, making yet another delicious recipe suitable for those who have some form of sugar intolerance.
In terms of the best substitute for sugar when making a pumpkin pie, you might turn to agave syrup or agave nectar - it has healthy properties and has a lower GI than many sweeteners.
Be aware though that brands vary, so choose the least refined one you can, and with the lowest GI.
Agave is closely associated to the cactus plant and originated in Mexico, but other countries since have tried to replicate it. I was intrigued when I found out that Tequila is also made from the same plant, conjuring up all kinds of weird ideas in my brain!
The Mexicans genuinely believed it was a 'gift from the gods' - perhaps they were a little 'off their heads' with the tequila when they dreamed up that theory! If you prefer a different sweetener that you are used to, feel free to substitute.
Diabetic Pumpkin Pie Recipe
In this particular recipe, I have also changed the pastry to include pecans, which obviously give the pie a lovely nuttier taste and texture. People often ask, 'Can diabetics eat pumpkin pie'? The answer is yes if they choose this diabetic friendly recipe.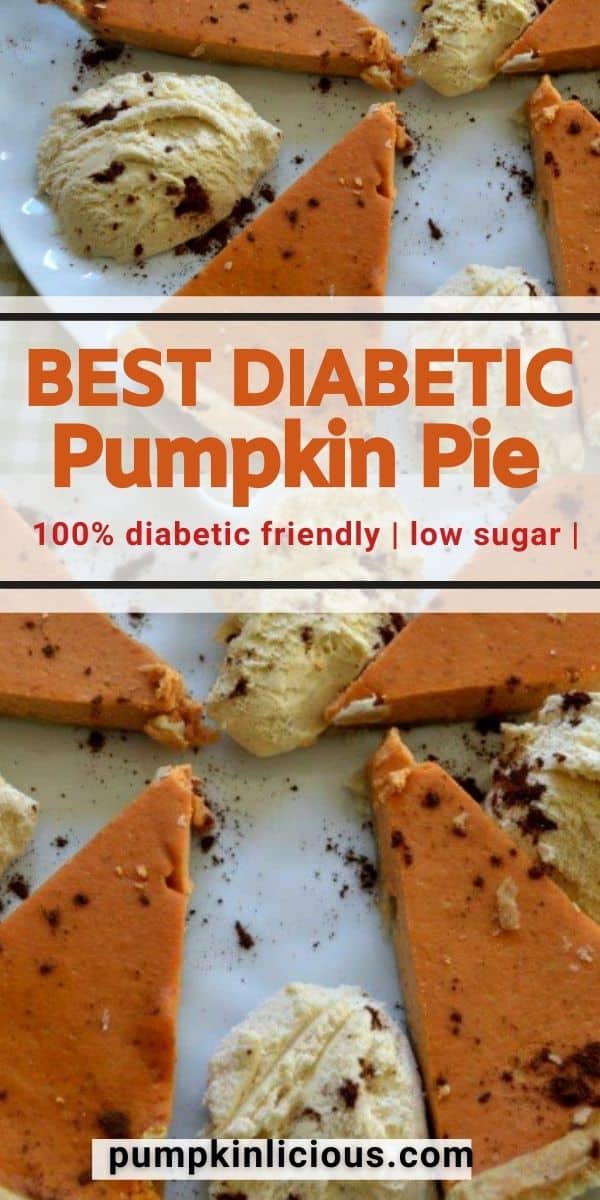 I use ground nuts in a lot of pastries, including almonds and walnuts, and even pistachios from time to time. If you are feeling lazy (which I quite often am) you can use shop bought short crust pastry and roll it with the ground up pecans, but be careful to read the labels to ensure there is no sugar in the pastry mix.
Making your own, ensures that you don't have traces of sugar.
If you are trying to avoid carbs, you can always omit the crust and have crust-less pie, or you can make a crust like the one in my pumpkin ginger cheesecake using a biscuit and nut base.
Use your own diabetic cookies, or find some to buy from here.
There is also a little extra 'spicing' in this recipe, as I feel it deserves a little more to bring the taste up to perfection.
Ingredients for diabetic pumpkin pie:
For the Pecan Pastry
8 oz plain flour
pinch salt
5 oz unsalted butter
2 oz ground pecans
1 egg
For the pumpkin filling
1 small pumpkin (or 8 oz/ ½ can of pumpkin puree)
2 eggs, lightly beaten
3 tablespoons agave
10 fl oz evaporated milk
1 tablespoon plain flour
1 teaspoon ground ginger
1 teaspoon cinnamon
1 teaspoon allspice
1 teaspoon grated fresh nutmeg
How to make diabetic pumpkin pie
Method:
Make the pastry case by sifting the flour and salt together and rubbing in the butter. Add the ground pecans.
Beat the egg lightly and use enough to bind the pastry mixture together.
Alternatively process all the ingredients together but don't over process or it will become oily and difficult to handle.
Chill for half an hour in the refrigerator before using.
Roll out and line a lightly greased 12 inch flan tin. If you have time chill for another 30 minutes. Bake blind at 400ºF (Gas Mark 6), until lightly colored and crisp. Set aside to cool.
Filling
Cut the pumpkin in half and scoop out the seeds. Bake in the oven for 30 - 40 minutes or until soft. Cool and then process to a smooth paste. Put 7 oz of the pumpkin puree into a bowl and add the other filling ingredients stirring thoroughly.
Pour the mixture into the cooled pastry case and bake for 10 minutes at 425ºF (Gas Mark 7) for 10-12 minutes, then reduce the temperature to 325ºF (Gas Mark 4) for 45 minutes. Check the pie periodically and if it looks like the pastry may over brown, reduce the heat.
The filling should be nicely set and a skewer should come out clean when inserted in the center.
Best served chilled, but you can eat it warm if preferred with your choice of diabetes-friendly cream or ice cream.
There are lots of diabetic friendly recipes on this site. From Pumpkin Breads to Soups, to Main dishes.
There is some research coming out of China which is finding that pumpkin can be good for controlling blood sugar, so enjoy some of my healthy recipes!
Do you like the sound of this Diabetic Pumpkin Pie?