This easy pumpkin coffee cake will start off any morning perfectly. Don't forget your added cup of coffee to go along with it (try a pumpkin spice coffee with your cake)!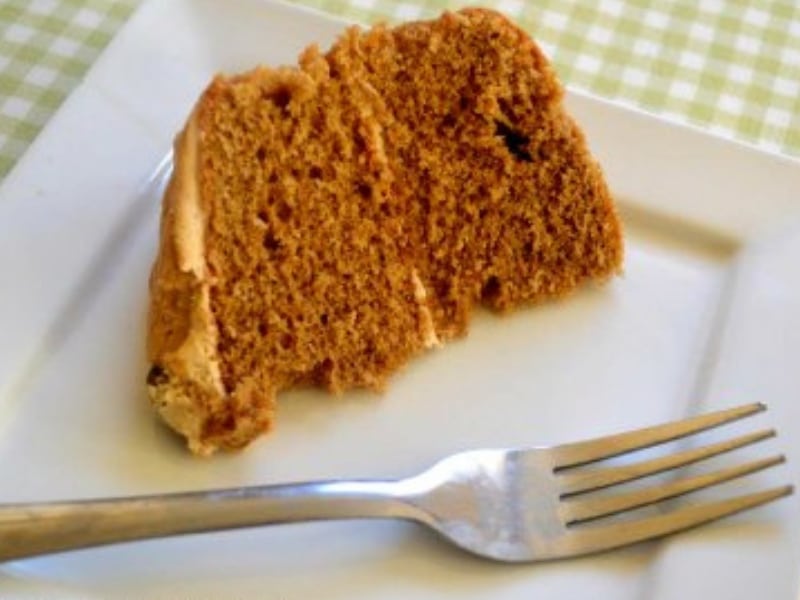 I love to just sit around and talk with people, surrounded by good food and coffee. There's just something delicious about the way that this pumpkin coffee cake tastes.
Growing up, I remember going to coffee houses and trying out their variety of coffee cakes. They were good but not as good as this. Is anything ever really as good as homemade?
The flavor is amazing, and it's so comforting to know every ingredient that is actually being put into it.
Taking one bite seems to make the world slow down a bit. Chewing allows a bit of peace and quiet and once that bite is through, your taste buds are literally craving another.
After taste testing my way through many coffee shops, I can assure you that this pumpkin coffee cake has an amazing and unique flavor. You won't find many coffee cake options out there that cook with pumpkin which is what makes this recipe so amazing and great.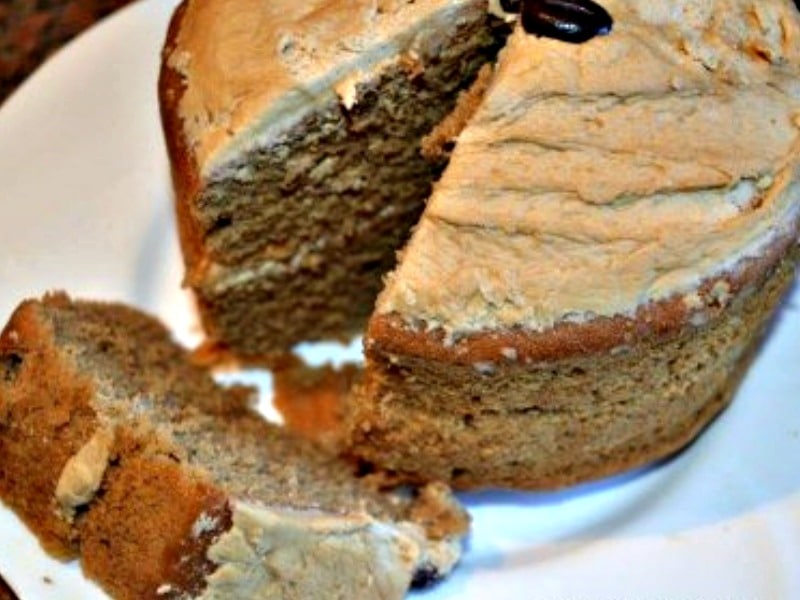 If you like coffee and desserts you ought to try my pumpkin mocha cupcakes with a hint of espresso!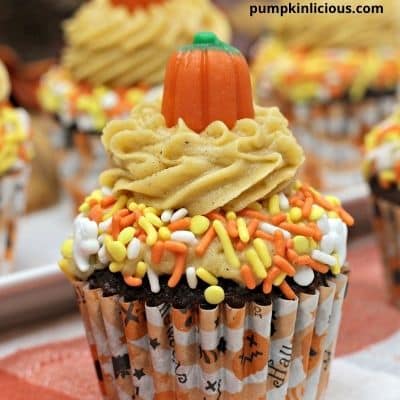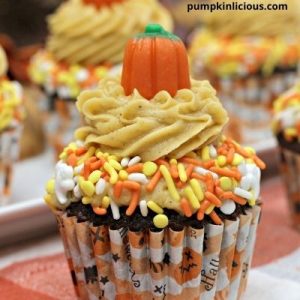 Cake accessories
Here are a few different cake pans you might use. I like the Bundt pan: makes for a nice presentation of the cake.
Nordic Ware Tube Cake Pan
Nordic Ware Platinum Collection Anniversary Bundt Pan
Cake Pan Bakeware with Cleaning Cloth
Also, you might want to stock up on pumpkin spiced coffee. It's not always available, and you should get enough to last you until next fall 😉
Joe's Harvest, Pumpkin Spice Coffee, 12 oz
Fall In Love Flavored 12 Oz Ground Coffee (Pumpkin Spice, 12 oz)
Starbucks Pumpkin Spice Flavored Ground Coffee
For more pumpkin cake recipes click here and enjoy!
My Easy Pumpkin Coffee Cake Recipe
I am so pleased to share one of my favorite easy Thanksgiving dessert ideas with you all and hope you enjoy it as much as my friends and I do.
Yield: 8
Easy Pumpkin Coffee Cake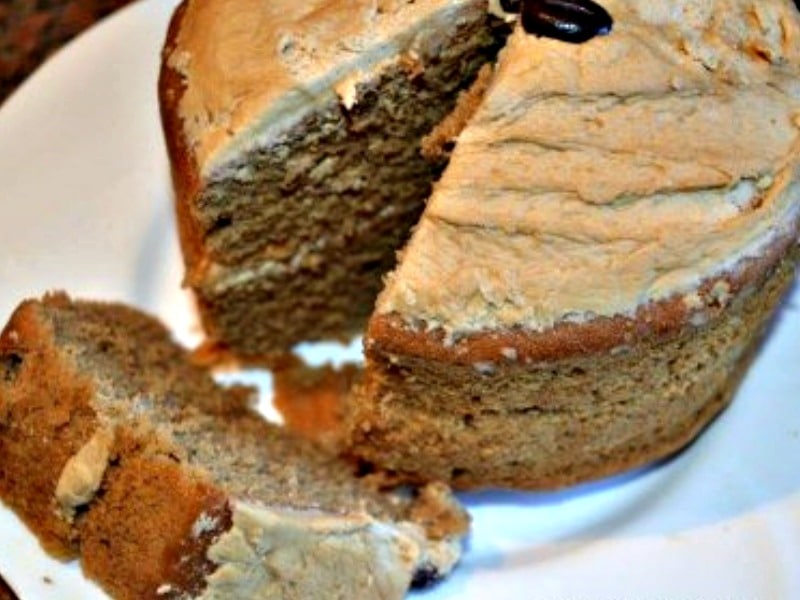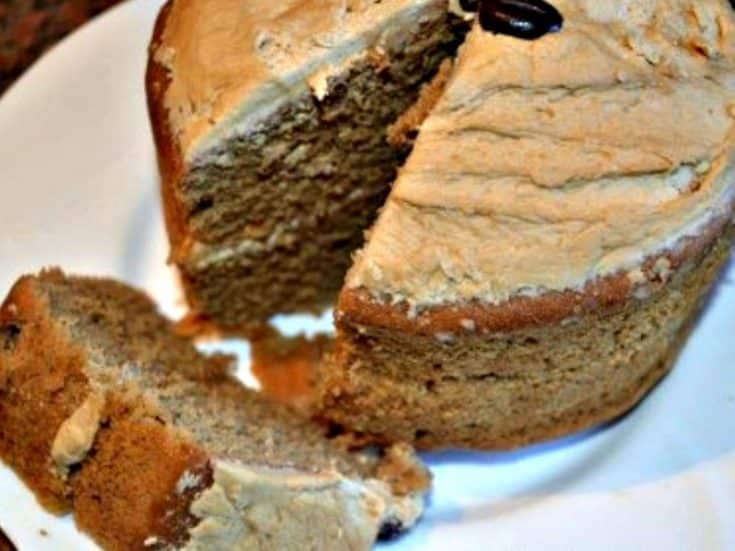 This pumpkin coffee cake will start off any morning perfectly. Don't forget your added cup of coffee to go along with it!
Ingredients
10½ oz self-raising flour
2 teaspoons baking soda
½  teaspoon salt
3 eggs, lightly beaten
3 fl. oz espresso coffee (if you haven't got a machine, use strong instant dissolved in with hot water)
7 oz melted butter
1lb 2oz pumpkin, grated
For the Coffee Buttercream
3½ oz unsalted butter
1 tablespoon coffee granules
1 tablespoon hot water
Decoration
Chocolate curls, walnuts, pecans – whatever you want.
Instructions
Heat the oven to 375ºF/Gas Mark 5. Lightly grease 2 x 9 inchround cake tins and line with baking parchment.
In a large bowl combine the flour, sugar, baking soda, and salt.
Beat the eggs with the melted butter and stir in the espresso.
Combine the egg mixture with the dry ingredients. Stir the pumpkin in and mix well.
Pour into the prepared tins and bake in the preheated oven for approximately 30 minutes or until springy to the touch, or a skewer inserted into the middle of the cake comes out clean.
Remove from the oven and allow to cool for 3 or 4 minutes then turn out onto a cooling rack.
Take the coffee buttercream ingredients and whisk together using an electric hand whisk.
Spread or pipe buttercream on to one of the cakes. Place the other on top, and decorate with more buttercream and with the chocolate curls, walnuts, pecans etc whichever you decide!
Will you be baking a Pumpkin Coffee Cake This Fall?