This traditional pumpkin pie recipe is one of the most iconic American recipes. Holidays seriously would not be the same without it.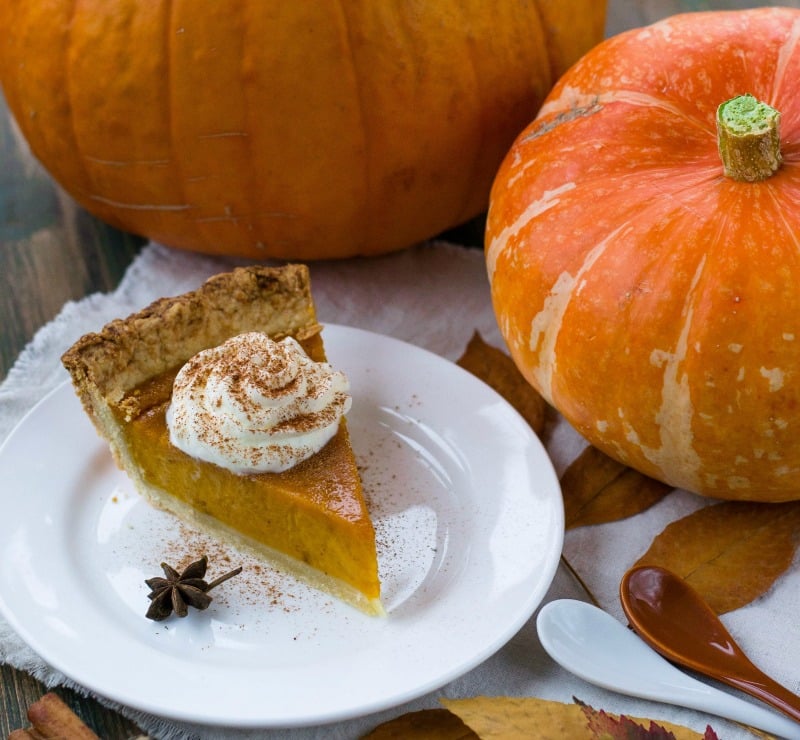 While it's a mostly American tradition to eat pumpkin pie, it's becoming more popular outside the USA too.  If you're outside Us, you probably don't have canned pumpkin. If so,  here are instructions for using fresh pumpkin for this classic pumpkin pie.
The first ever mention of the traditional pumpkin pie we know and love with a pastry base was in a French cookbook called "Le Vrai Cuisinier Francais" which was translated into English as "The French Cook" in 1653!
How To Make Traditional Pumpkin Pie Recipe
You will need a 9 inch pie crust.
You can add variations to a theme, by using a pie crust made from ginger biscuits or a pecan or walnut pie crust.
The pie filling can also be simply served in individual serving dishes straight from the oven as a mousse or in tiny pumpkin shells.
You can eat this pumpkin pie hot out of the oven with some ice cream on top, or cold from the fridge. Both ways are absolutely delicious!
It should keep for a couple of days in the fridge, but I doubt it will last that long!
Why not try my lovely pumpkin pie bars too? They are a super portable version, great for outdoor parties or lunchbox treats.
And how about these special plates to put them on?
These pumpkin pie recipe plates are so cute! I love adding them to my Thanksgiving table. They make great conversation starters.
Harbottle House Round Ceramic Pie Pan Pans Plate Deep Dish 10 inch with Recipe
Rae Dunn By Magenta Pumpkin Pie Recipe Ceramic Script Icon Decorative Square Accent Plate
Martha Stewart Collection Stoneware Plate
Pumpkin Pie Dish
Yield: 8
Traditional Pumpkin Pie Recipe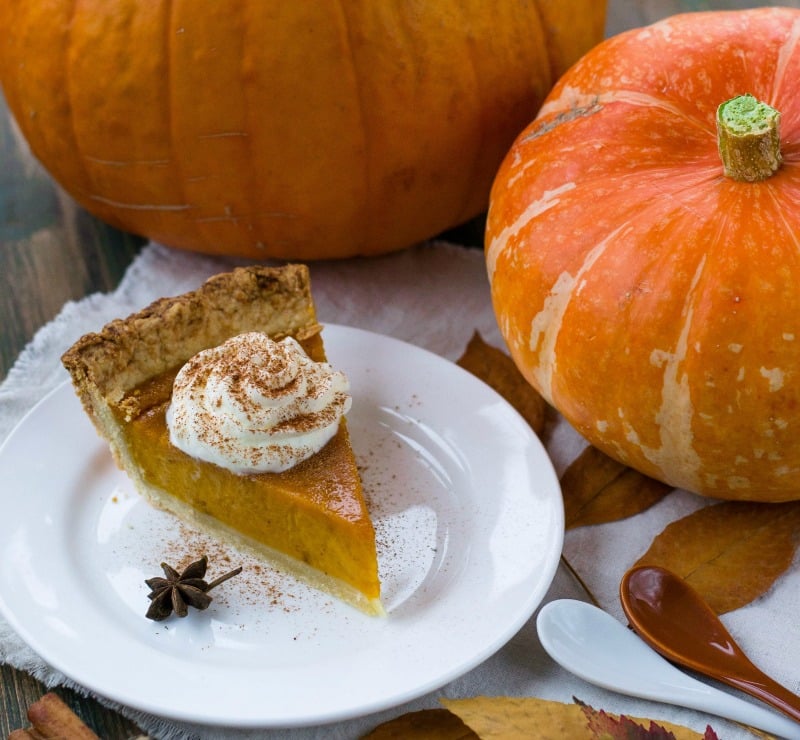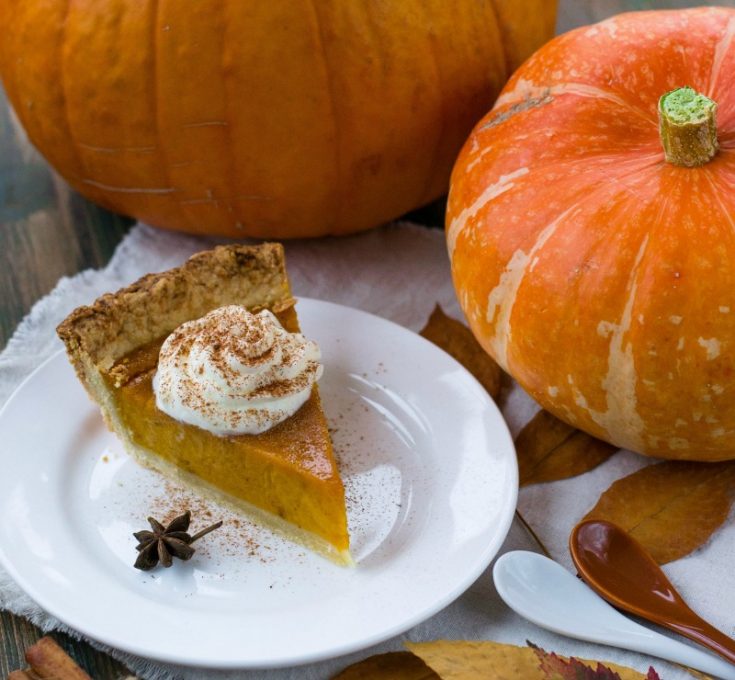 If you love the classic taste of pumpkin pie, this is the Pumpkin Pie Recipe for you.
Ingredients
2 eggs
¾ cup brown sugar
5 ounces of evaporated milk , (You can use a mixture of milk and double cream if you prefer. I've also made it with natural yogurt before)
1 ½ teaspoons cinnamon
½ teaspoon ginger , (or a whole teaspoon if you are using freshly grated ginger)
¼ teaspoon nutmeg
½ teaspoon salt
2 tablespoons boiling water
1 ½ cups canned unsweetened pumpkin
¼ cup of half and half , (for those outside the USA this is 50/50 whole milk and single cream)
9-inch pastry shell, partially baked for about 10 minutes.
Instructions
Heat the oven to 425°F
Beat the eggs in a large bowl. Mix in the sugar, milk, cinnamon, ginger, nutmeg, salt, and boiling water. Mix the canned pumpkin and the half and half with the other ingredients.
Pour the mixture into your partially cooked pastry shell and place in the preheated oven. After 15 minutes lower the heat to 300°F for 25 more minutes. When cooked the filling will be have set but will jiggle slightly when moved.
Top with 1 cup heavy cream whisked with 1 tablespoon of confectioners (icing) sugar and ¼ teaspoon of cinnamon or a couple of drops of vanilla essence.
It also tastes fabulous with vanilla or rum and raisin ice cream.
What's your favorite topping on your pumpkin pie?