You can use any size of pumpkin for this dinner in a pumpkin recipe, but it's easiest to do with the baby varieties. Then you can serve one stuffed pumpkin with meat per person and it looks really impressive. For large pumpkins, increase the cooking time.
Pumpkin and mince recipes are easy to put together and very easy on the wallet!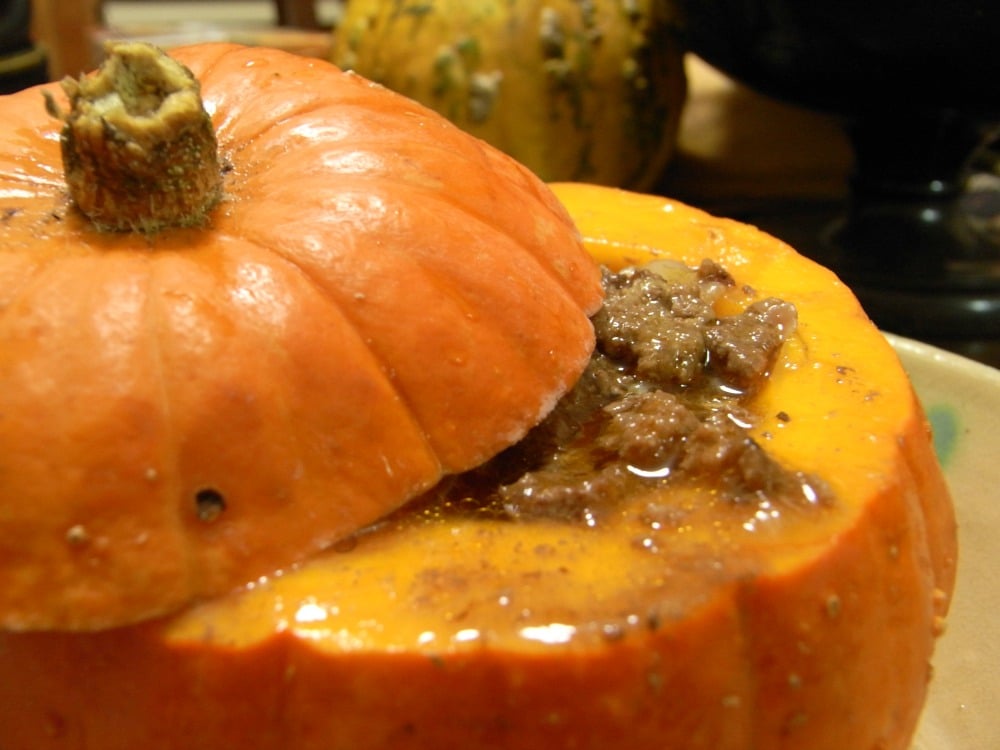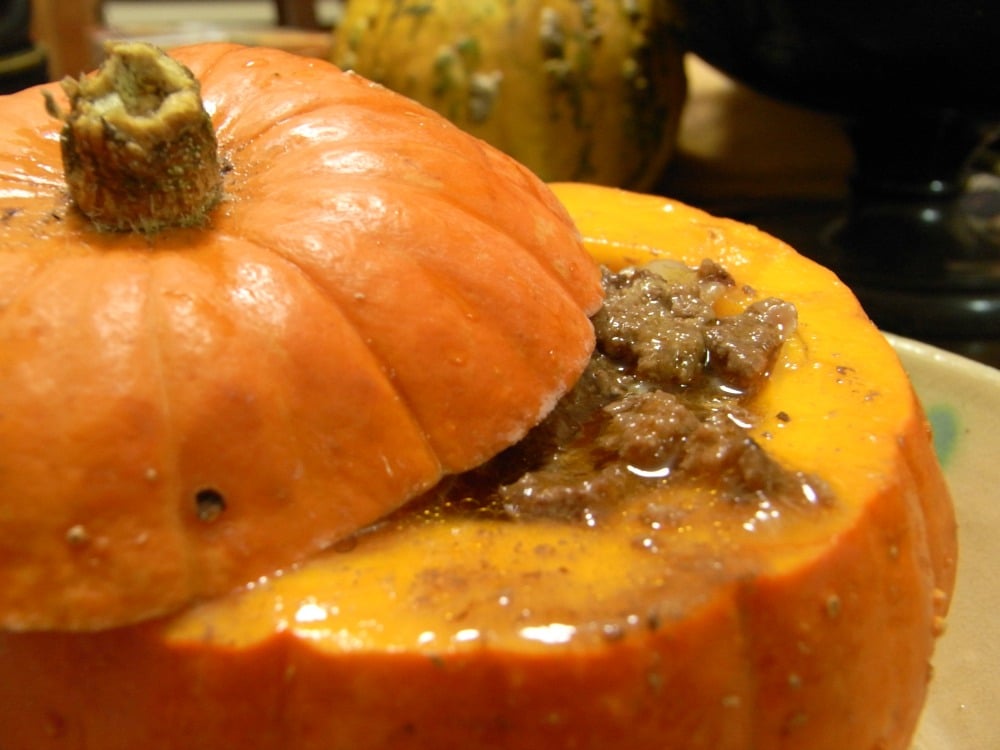 I'm lucky enough to have a local market in my village and a grower who specializes in lots of lovely varieties of pumpkin. My favorite was this lovely sweet golden nugget baby pumpkin.
I hope she grows lots of those again next year, or I'll have to get some seeds from her and convert even more of my garden! If you want some help you should check out my tutorial on how to grow pumpkins.
I filled this one with a lovely aromatic minced beef which filled the house with it's delicious aroma. Perfect for a cold winter's night. Mince and pumpkin recipes are hot on my to do list now. I am going to experiment with lots of different ingredients and flavors and see if I can come up with some more ideas! Eating your dinner in a pumpkin is such a neat idea and a real crowd pleaser.
Choose one small pumpkin for each person, or share a slightly larger one between two. Any baby variety will do.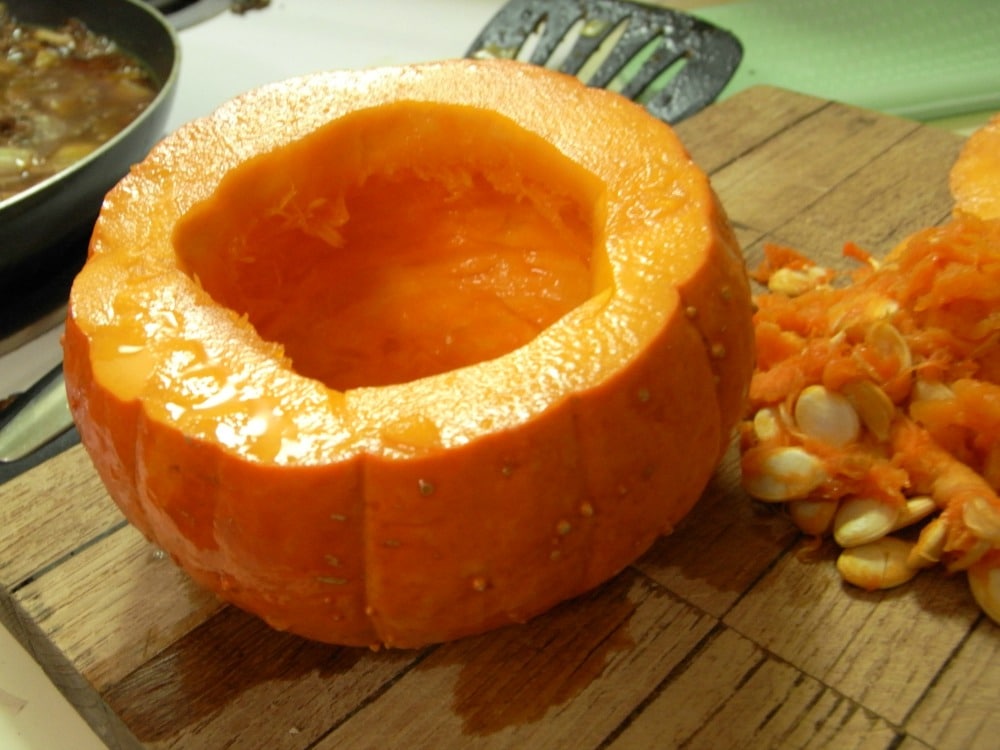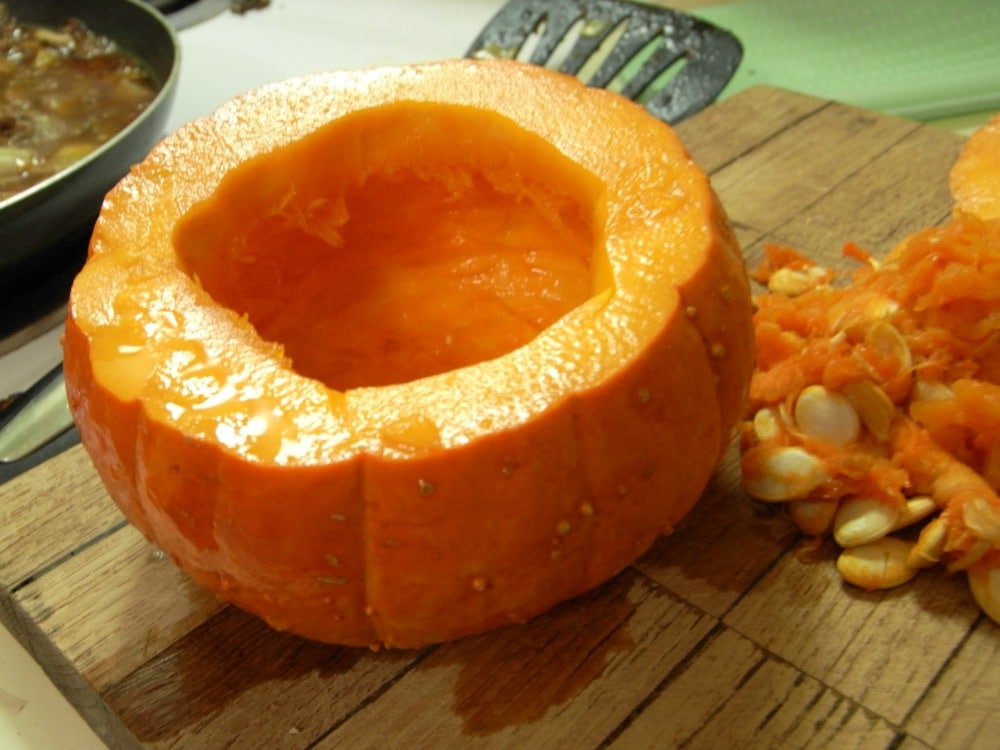 You could also use half a butternut if you need to. Don't worry about a lid and just scoop out a slightly larger hole. This golden nugget baby was enough for two people.
Warm up your oven to moderately hot – about 200 C, 400 F or Gas mark 6 and get ready to make one of my favorite stuffed pumpkin with mince recipes.
Dinner In A Pumpkin Recipe - Baked Whole Pumpkin Stuffed with Mince
Ingredients for 2 people
One or half a small pumpkin per person
½ lb ground beef
Olive oil
1 Onion - diced
Handful of mushrooms - chopped
Clove of garlic - finely chopped or crushed
Stock cube
Water
Teaspoon of finely chopped mixed herbs
You will need to increase the ingredients if you are doing more than one or two small pumpkins.
How to make Dinner in a Pumpkin - Pumpkin Mince Recipe Idea
Fry up the ground beef with the onion, mushrooms and garlic. Add a little water and a stock cube to form a gravy, but don't make it too wet.
Create a bowl with your pumpkin by cutting off the top and taking out the seeds.
Tip: If you cut a couple of notches as you take off the lid, it will stay on in the oven better. Otherwise if it falls off, fix it on with a wooden or metal skewer or toothpicks.
When your beef is cooked through, spoon the mixture into the pumpkin and put the lid back on. This is why we call it stuffed pumpkin with mince.
Bake in the oven for about half an hour.
Test the pumpkin flesh with a knife to see if it is soft. Larger pumpkins will need a bit longer.
When serving, take the lid off and grate a little tasty cheese on top. This is optional but I love the cheese melting on top.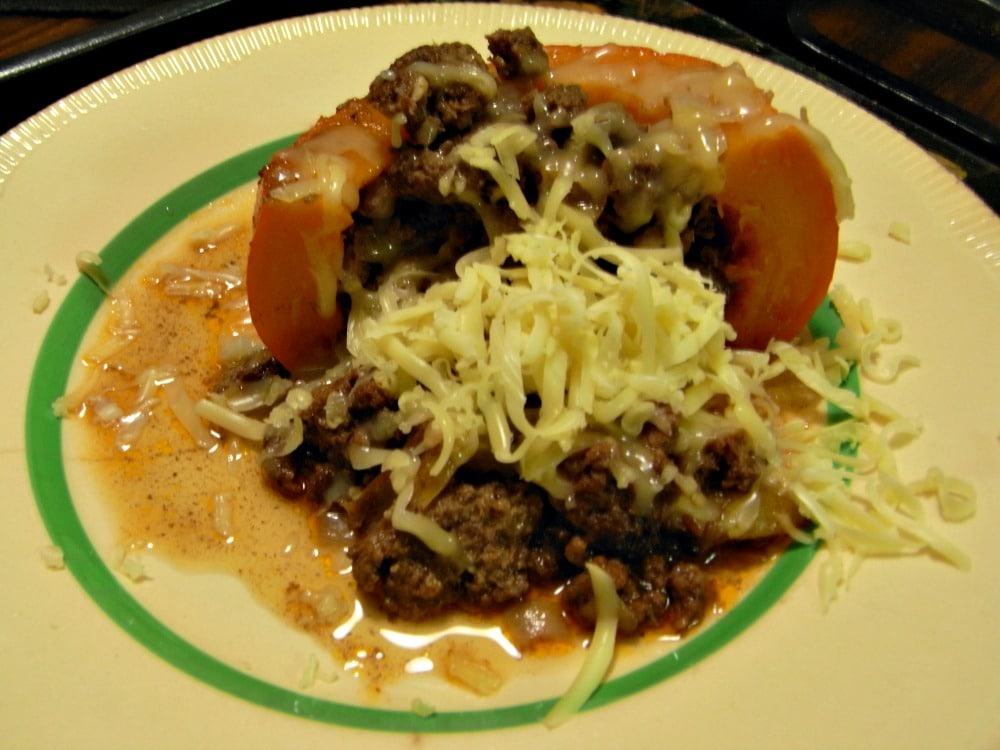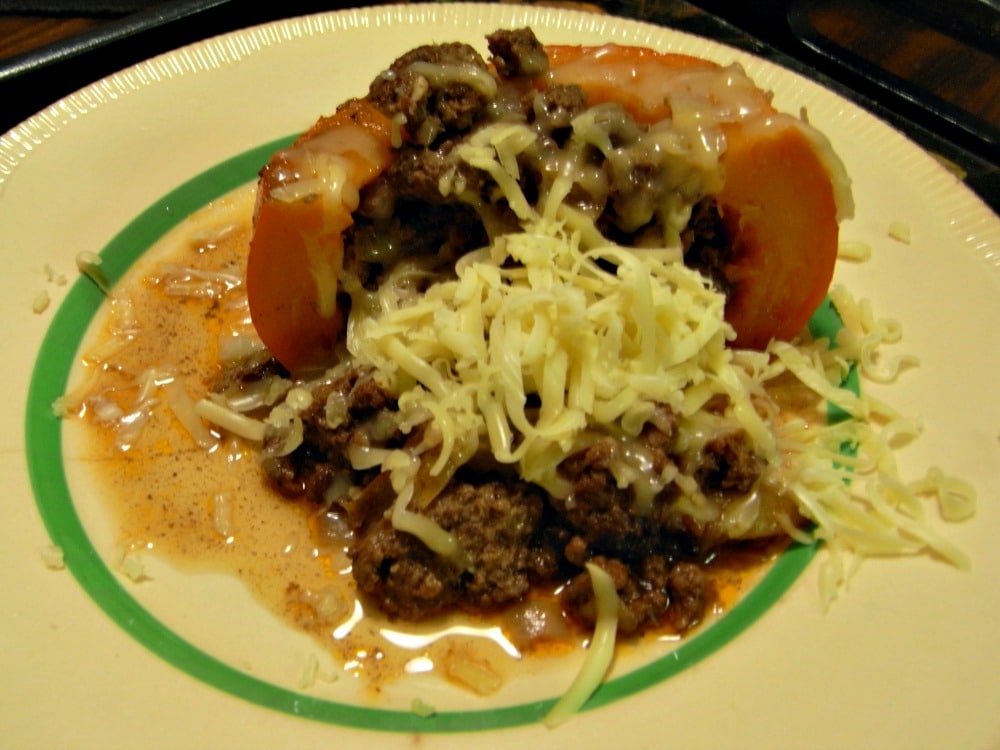 Can you think of any other delicious golden nugget pumpkin recipes with mince
Next time, why not try my other Meal in a pumpkin with vegetables

Return to Pumpkin Recipes

Pumpkinlicous Home Page
Would you like to eat a Baked Whole Pumpkin Stuffed with Mince?