Pumpkin recipes are a great way of improving your health. These pumpkin ideas will inspire you in the kitchen, as well as increasing your vitamin and fiber intake.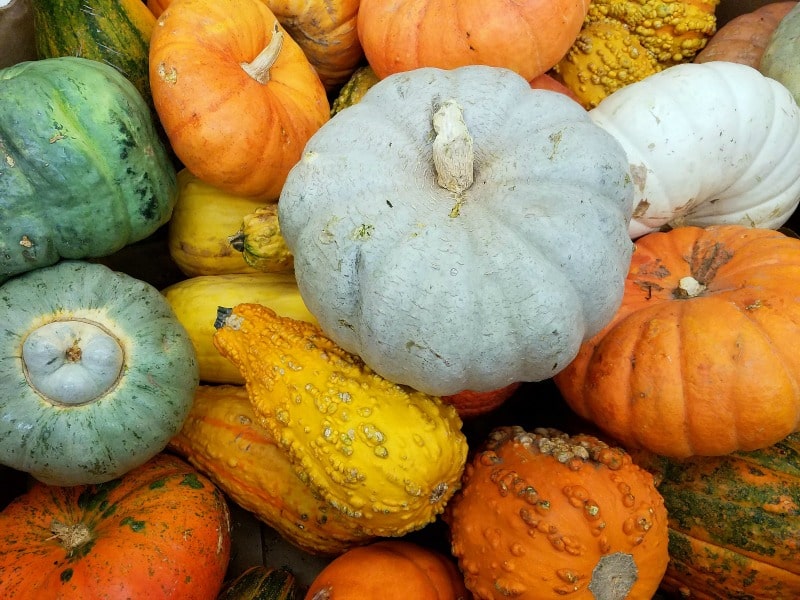 Eating pumpkin will provide you with vitamins A, C, and E, as well as calcium, iron, potassium, and magnesium. Pumpkin is low in calories and a great low carb substitute for potatoes, sweet potatoes or rice.
Pumpkin Cookbook: Pancakes, Pies, Pasta Fall Favorite Seasonal Recipes
Recent research has even suggested that pumpkin extract may be of benefit to diabetics in helping to reduce the amount of insulin needed. Some of my friends even use pumpkin as a breakfast food.
Many of the most well-known pumpkin recipes are for pies, cookies, sweets, and desserts. (And there are plenty of those on this site - check out all my other recipes as well!) But pumpkin is a very versatile vegetable for main meals, dinners, lunches, and suppers and its comforting warm orange color means it will brighten up any meal.
Add it to stews, casseroles, pancakes, tarts, slices, omelets and salads. It's fantastic on the barbecue and makes one the world's most popular soups.
Here are some pumpkin recipe ideas which are easy to do and will impress your family and friends.
Pumpkin Recipes That Are Healthy And Delicious
Starters or entrees
Pumpkin Dip -  Perfect for dipping veggies or bread, this pumpkin dip is delicious and a great way to start a meal or be a meal in itself.
Pumpkin Soup - Try this pumpkin soup on a cool fall day or cold winter night!
Easy lunches
Pumpkin Fritters - Unique, but so delicious, these pumpkin fritters may become a staple in your weekly rotation.
Pumpkin Tortilla - Super simple and packed full of nutrients, this pumpkin tortilla would be great as a quick and easy lunch.
Pumpkin Salad - If you love salad, why not spruce it up a bit with this pumpkin salad recipe?
Suppers and dinners
Dinner in a Pumpkin  - Serving a whole pumpkin is bound to impress your guests. This one has a delicious stuffing of zucchini and herbs.
Dinner in a Pumpkin with minced beef - This fabulous stuffed pumpkin uses a baby golden nugget pumpkin with savory minced beef. It's never been simpler to add a bit of protein to your dinner than with this dinner in a pumpkin recipe.
Pumpkin Risotto - Fresh pumpkin, chicken and tasty cheese make this risotto really special. Rich and creamy, this pumpkin risotto is certain to hit the spot.
Lamb and Pumpkin Casserole - This recipe is a great way to combine the flavors of lamb and pumpkin.
Pumpkin Ravioli with Sage Butter - The flavor of sage butter takes this pumpkin ravioli from good to great!
In some countries, pumpkins are only available for a couple of months in the fall. But they do keep well if they are in good condition and intact. Keep them in a cool dry place. Or you could pack them in straw in large boxes and keep them off the ground in a barn or the garage.
If you can't get a fresh pumpkin, canned will do for many recipes. You can also stock up your freezer with cooked mashed pumpkin while you have got fresh on hand.
How do you like to cook and eat your pumpkin?