Pumpkin Recipes, ideas for main dishes, dinners, lunches and more........

Pumpkin recipes are a great way of improving your health. These pumpkin ideas will inspire you in the kitchen, as well as increasing your vitamin and fibre intake.
Eating pumpkin will provide you with vitamins A, C and E, as well as calcium, iron, potassium and magnesium. Pumpkin is low in calories and a great low carb substitute for potatoes, sweet potatoes or rice. Recent research has even suggested that pumpkin extract may be of benefit to diabetics in helping to reduce the amount of insulin needed. Some of my friends even use pumpkin as a breakfast food.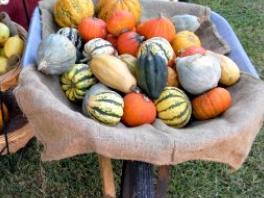 Many of the most well known pumpkin recipes are for pies, cookies, sweets and desserts. (And there are plenty of those on this site – check out the buttons on the left hand column!) But pumpkin is a very versatile vegetable for main meals, dinners, lunches and suppers and it's comforting warm orange colour means it will brighten up any meal. Add it to stews, casseroles, pancakes, tarts, slices, omelettes and salads. It's fantastic on the barbeque and makes one the world's most popular soups.

Here are some delicious ideas which are easy to do and will impress your family and friends:
Starters or Entrees:
Easy Lunches:

Suppers and Dinners:
What's your favourite pumpkin recipe?  Let us know here.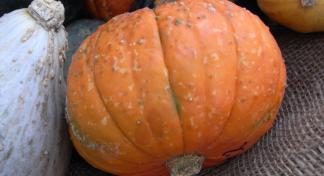 In some countries pumpkins are only available for a couple of months in the fall. But they do keep well if they are in good condition and intact. Keep them in a cool dry place. You could pack them in straw in large boxes and keep them off the ground in a barn or the garage. If you can't get fresh pumpkin, canned will do for many recipes. You can also stock up your freezer with cooked mashed pumpkin while you have got fresh on hand.
Return to Pumpkinlicious Home Page for links to more low carb pumpkin recipes.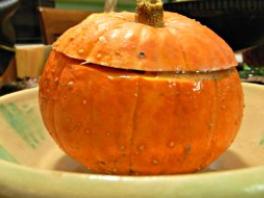 ---