Halloween is coming and it almost time to show off your fancy Jack O Lanterns! I absolutely love making a dog face on a pumpkin because my kids love them!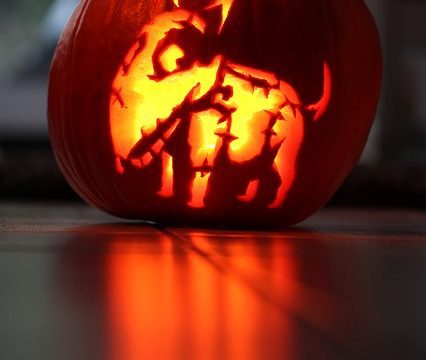 Animal pumpkin carving templates are extremely popular, and I know my pumpkin cat face is hugely sought after leading up to Halloween every year.
If you have a dog in the house you may be keen for some dog pumpkin carving ideas to help you represent your man's best friend on a Jack O Lantern.
You can do a particular dog breed or even a famous dog like Snoopy! Why not make an entire family of dogs and set them outside your front door this Halloween.
I love the video below as it shows how to draw a dog on a pumpkin! It is a great tribute to your pet pooch to see itself carved on a Jack O Lantern.

Where to find Dog Pumpkin Carving Stencil for free?
If you want to try making a dog face on pumpkin, I have found some great stencils that are free for you to try.
The Better Homes and Gardens website has a massive 24 pumpkin dog stencils for you to print! They include Beagle, Boston Terrier, Bulldog, Schnauzer and Labrador to name a few! Surely this covers most dog breeds! They offer practical guidance to on how to transfer the stencils onto your Jack O Lantern.
Probably one of the simplest dog face pumpkin I have seen is this happy looking poodle found on Morning Chores, but originally designed by Worth 1000.
You will need to scroll down the page to find him, but he is at number 42. You basically just make a few outlines on your pumpkin. You could recreate this just by looking at the picture. You would not need an actual stencil. One of the easy dog pumpkin carving ideas.
Treats Happen is another great website for free stencils for pumpkin dog carvings. It shows diagrams of the completed Jack O Lanterns, as well as the individual templates and step by step instructions.
Have you ever made a Pumpkin dog face before? If so please let me see them!! I am always looking to try new ideas as our my kids!
If you have a furry friend in your house, make sure to treat them to some Homemade Pumpkin Dog treats.
You might also be interested in my Pumpkin Carving Owl Templates or my free advanced pumpkin carving patterns for those that like intricate designs and something more unique.
If you want your dog to look malicious you might want to draw a crooked mouth, like something I have done in my scary pumpkin face carvings.
No Carve Dog Face on a Pumpkin
Pumpkin dog face carvings are great but they take absolutely ages. You know you can actually draw a face on a pumpkin in less than 5 minutes. I searched online and found lots of really simple designs. I practised once on paper and then took my black permanent marker and drew one on my pumpkin.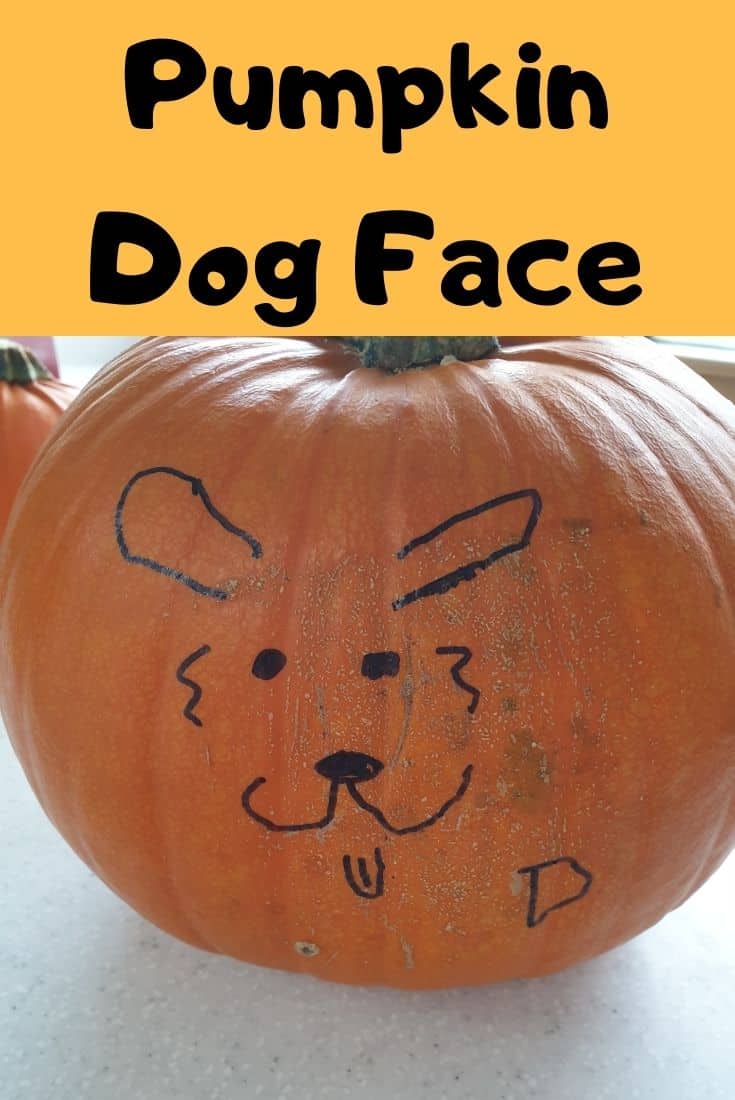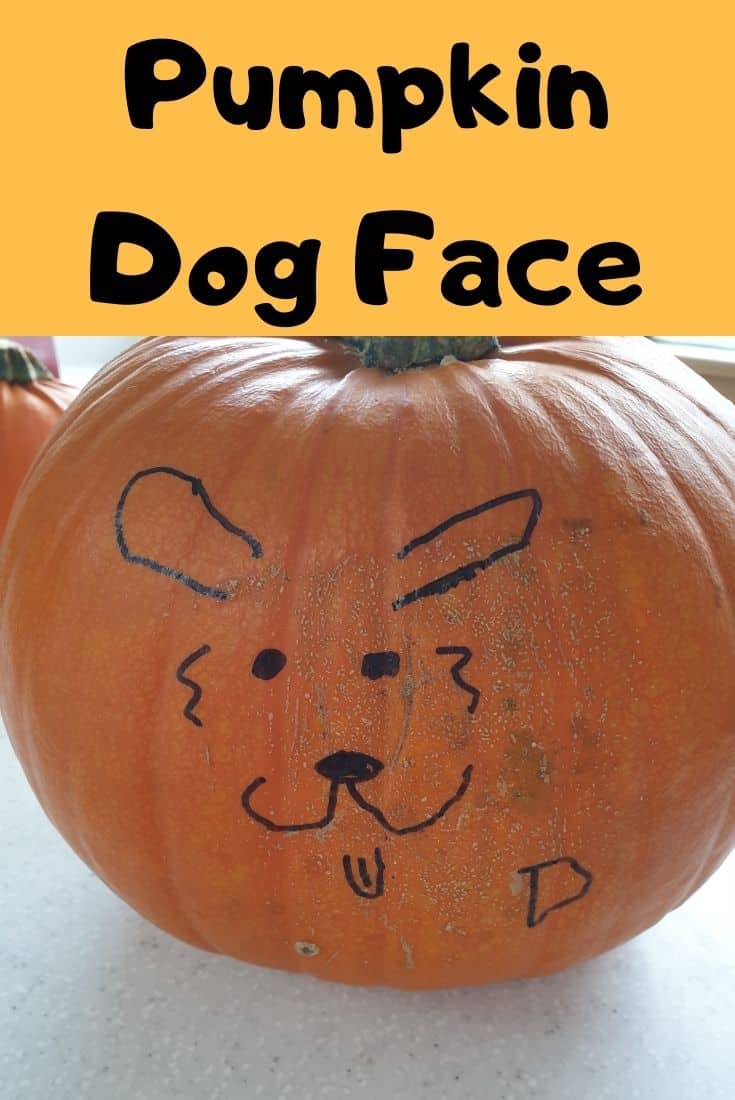 I think this looks adorable but I really needed to draw it a little bigger. I guess I should have used washable marker, but my children want to put the pumpkin on my porch and it rains constantly so I thought they might be disappointed if they seen the drawing had washed off.
You can see my pumpkin dog face above. Yes it might not look as good as a carving but I think it is still cute. My kids loved it. I actually added the letter D because my little girl is doing phonics and letter sounds at school.
Of course if you were a really good artist you could paint an even better picture of a dog on your pumpkin. Why not experiment with different colors of paints. If I was really talented I would love to be able to paint one of the Dalmatians.
Do you like these carving ideas for a Dog Face on a Pumpkin?