These easy to make pumpkin bars with nuts are delicious and much more convenient to give out than traditional pumpkin pie. Rather than the typical recipe with a simple flour crust and a cream cheese base, this recipe calls for oats and plain yogurt for a more textured, sharper taste.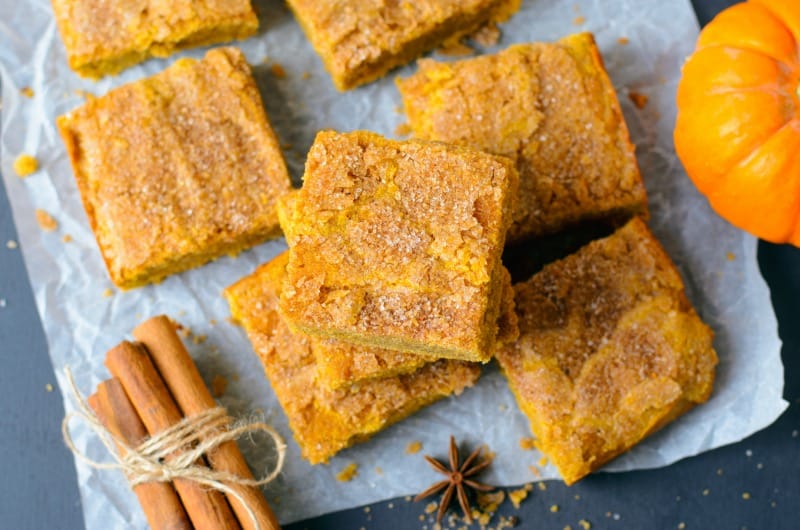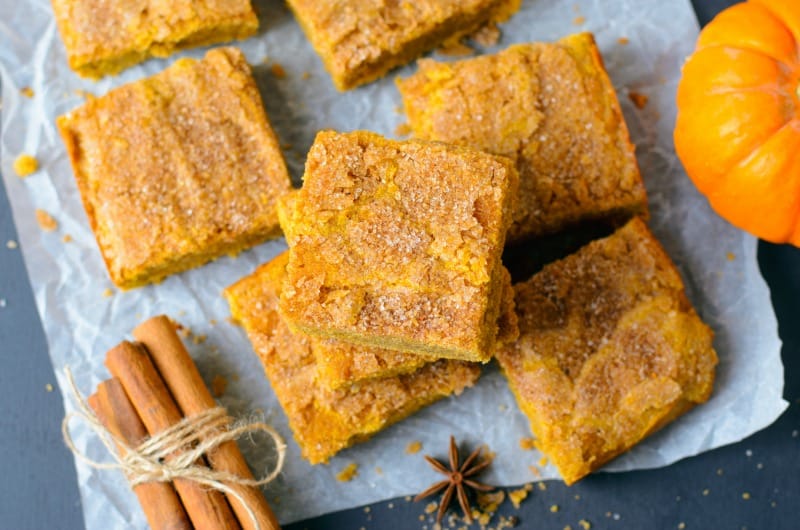 Even though this looked like such an easy pumpkin bar recipe to make, I still managed to have a mini disaster with my chopped nuts! Read on if you want a laugh at my expense.....
Delicious And Easy to Make Pumpkin Bars
So I decided to try making some pumpkin pie bars with a difference. I didn't just want to make a crust with flour.
Ive been craving oats recently and thought it they would be lovely with a more flapjack type base to give them more texture. Not to mention they would be much healthier this way too.
I didn't care for the cream cheese that is in most pumpkin bars. So I substituted double cream and a gorgeous sharp flavored plain yogurt, which is also thick and creamy.
Mixing all that together with the orange pumpkin and a good maple syrup was almost as pleasurable as actually eating it.
Why not check out my list of pumpkin bar recipes for more ideas
Yield: 12
Easy To Make Pumpkin Bars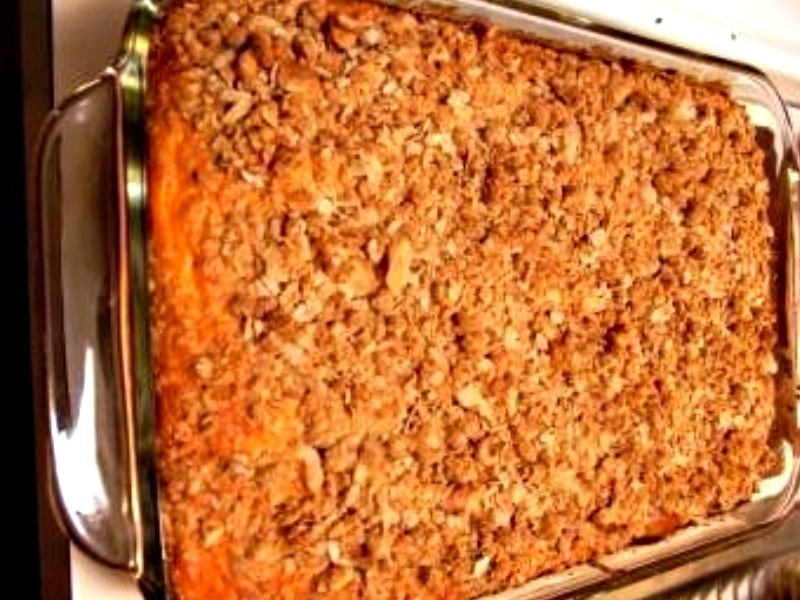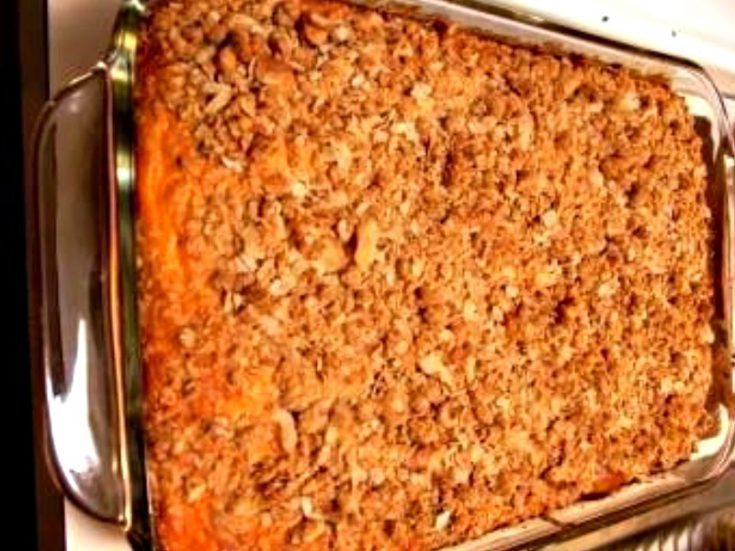 These bars call for oats and yogurt, and with a dash of maple syrup and brown sugar and chopped nuts they're the perfect treat for a fall day. 

Prep Time 10 minutes

Cook Time 40 minutes

Total Time 50 minutes
Ingredients
1 ½ cups flour, all-purpose
2 ½ cups oats
1 cup pecans, chopped and toasted, or sub walnuts if you don't have pecans on hand
1 cup brown sugar
1 cup melted butter
2 cups cooked pumpkin, fresh, home boiled is always best but you can use 2 cups of well-drained canned pumpkin if it's more convenient
1 cup heavy cream, or double cream if you can find it
1 cup plain yogurt, thicker is better, or try Greek!
½ cup maple syrup
4 eggs
1 teaspoon vanilla
1 teaspoon ground ginger
2 teaspoon cinnamon, one for the base, one for the pumpkin mix
½ teaspoon salt
Instructions
Preheat oven to 350°F.
Mix the chopped nuts, flour, oats, sugar and 1 teaspoon of the cinnamon in a big bowl.
Pour in the melted butter and mix well with a metal spoon.
Put ⅓ of this mixture aside.
Push the rest of the mixture into the bottom of a 13 x 9 inch baking tray or pan. I used a glass Pyrex one, which I greased with the paper from the sticks of butter.
In another mixing bowl, mix together your pumpkin, cream, yogurt, eggs, spices, maple syrup, vanilla and salt. This makes quite a thin consistency, but that is fine.
Pour it over your base in the pan, and cover with the rest of the crumbly base that you have reserved.
Cook in the oven for 40 minutes or until it is set in the center. Leave to cook and then cut into squares.
These turned out to be very delicious, if not a bit crumbly.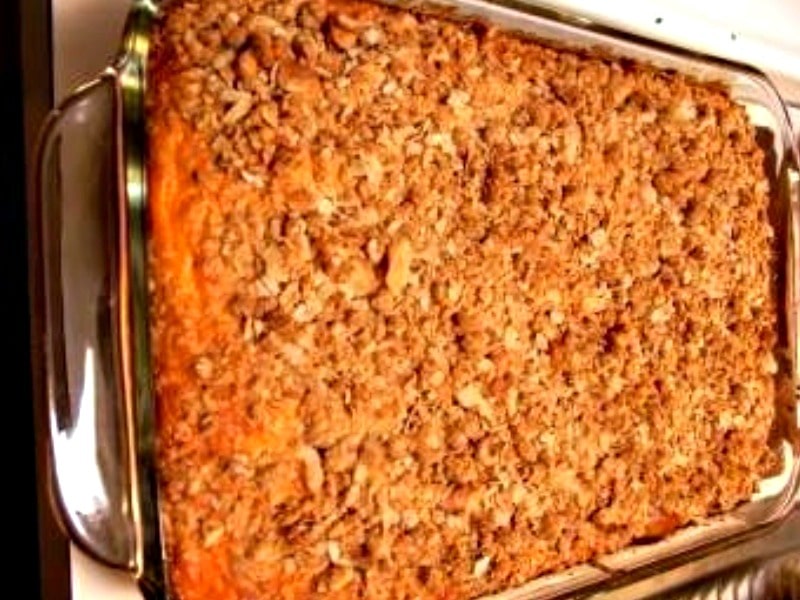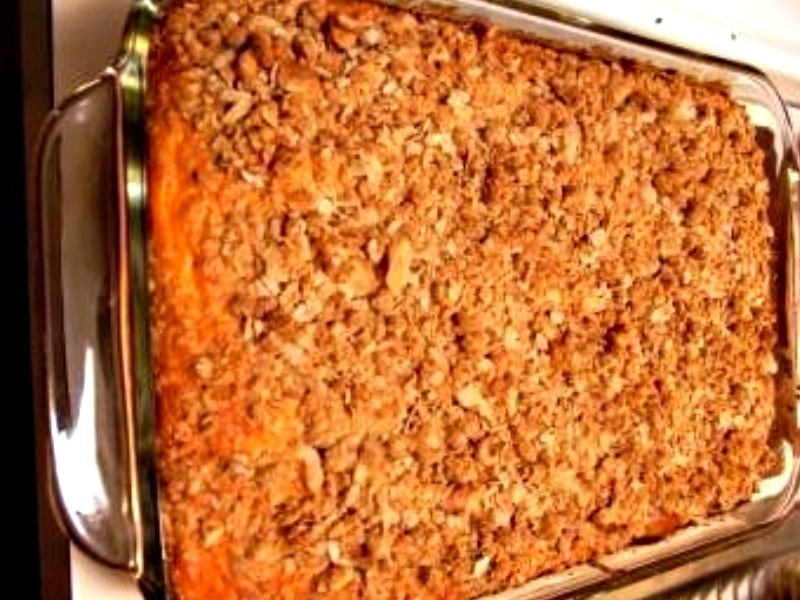 Still, they were much more convenient for handing out to friends and coworkers than traditional pumpkin pie.
Everyone loved the nutty oatmeal flavor and texture, but feel free to experiment with a higher flour to oats ratio if you need them to stick better. You can also ad more nuts, seeds and even dried fruit (try some dry cranberries for a beautiful pop of color).
Need some seeds and nuts?
I know how it is having to go shopping during the holidays. You bet I'm ordering everything I can online. Here are some delicious nuts, dried fruit and seeds for all your holiday baking.
2LB Pumpkin Seeds Roasted Salted, Pepitas Roasted Salted Great for Healthy Snacking or Salad Toppings No Shell 2 LB - Oh! Nuts
Ocean Spray Craisins Dried Cranberries, Reduced Sugar, 20 Ounce Value Pack
WALNUTS - RAW Shelled CALIFORNIA - Great Source of Omega 3 - Super Crunchy - (1 LB) - Farm Fresh Nuts Brand.
Do you like these Easy To Make Pumpkin Bars With Nuts?