Don't wait till Thanksgiving to try this homemade pumpkin pie with fresh pumpkin! The fresh pumpkin makes this recipe great for non-USA readers that may not have access to canned pumpkin.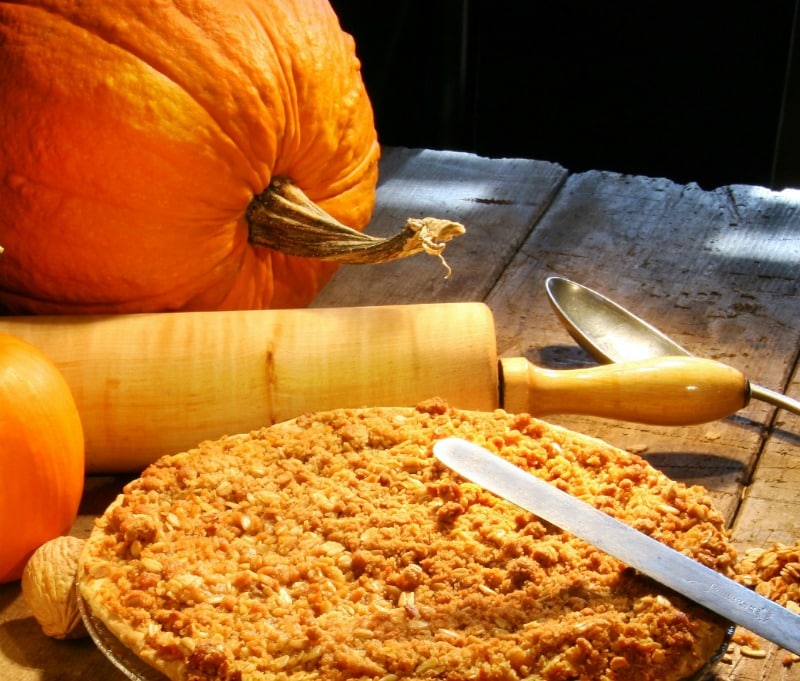 This recipe uses milk and cream instead of evaporated milk. Many people all over the world are discovering the joys of making pumpkin pie from scratch, since many countries don't have pre-made pies or even canned pumpkin readily available.
Fresh pumpkins great for you too, as they are full of useful vitamins and minerals and are a low calorie complex carbohydrate.
If you are on a low sugar diet you can check my diabetic recipes pumpkin pie.
How to cook pumpkins for pumpkin pie
To cook the pumpkin, boil or steam about half a medium sized pumpkin or about a pound of flesh until just soft.
Don't overcook or it will take on too much water.
Mash the pumpkin with a fork.
Any leftover can be frozen or mixed with some mashed potatoes and garlic for a savory side dish. YUM! Alternatively, you can roast a pumpkin in two halves in the oven and simply scoop out the flesh from the skin when cool.
Yield: 8
Homemade Pumpkin Pie with Fresh Pumpkin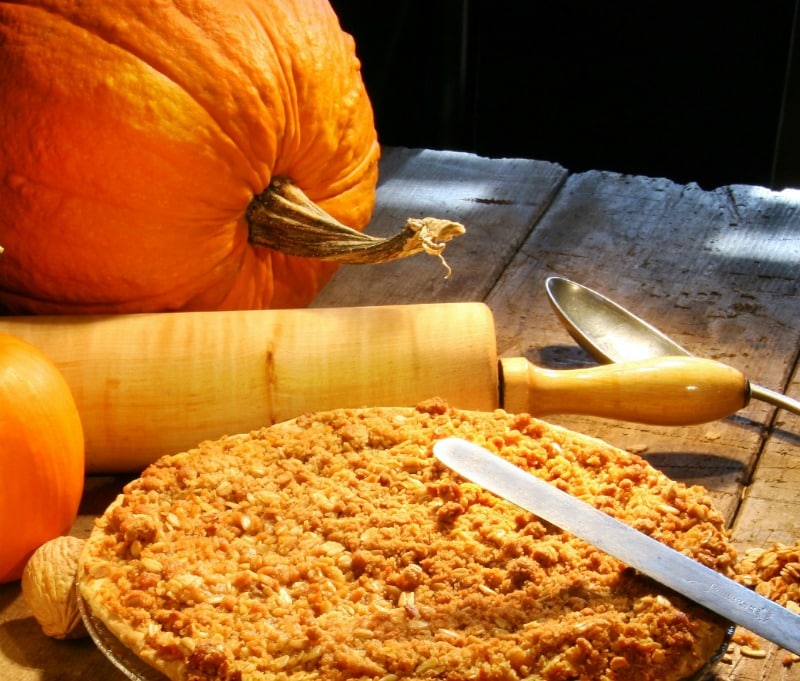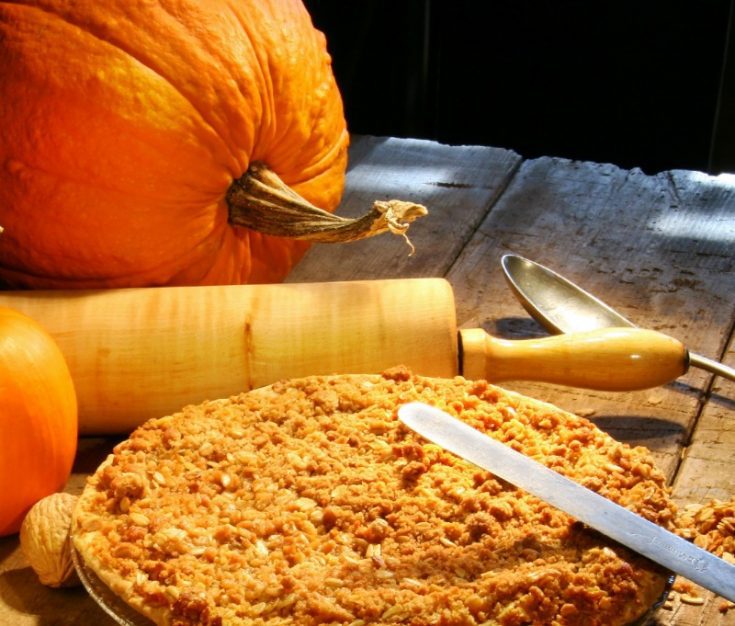 This delicious pumpkin pie recipe calls for fresh pumpkin and uses milk and cream instead of powdered milk. 
Ingredients
2 teaspoon butter
1 cup pumpkin flesh, freshly cooked and mashed
2 tablespoon flour
⅔ cup sugar, plus two tbsp
2 cups milk
⅔ cup heavy cream
1 teaspoon fresh ginger, peeled and grated, or substitute ½ teaspoon powder if no fresh ginger is available
½ teaspoon cinammon, ground
¼ teaspoon nutmeg, ground
¼ teaspoon salt
2 eggs, whisked
Instructions
Partially bake a 9 inch pie crust in a preheated oven at 425°F for 10 minutes while you prepare the other ingredients.
Melt half of the butter in a saucepan over medium heat.
Add the cooked pumpkin and cook for about 5 minutes or until most of the moisture evaporates and you're left with about ¾ cup of slightly caramelized flesh.
In a large bowl, sprinkle the flesh with 1 tablespoon of flour and stir in ⅔ cup sugar.
Heat the other half of the butter and the milk in the saucepan until they just start to boil.
Pour over the pumpkin along with the cream and spices and stir well.
Mix in the beaten eggs.
Mix the leftover 1 tablespoon flour and 2 tablespoon sugar and sprinkle over the pie crust.
Pour the filling in the crust.
Place in the oven for 15 minutes.
Lower the temperature to 300°F after the 15 minutes, and continue to bake for another half an hour or until the filling has set. It should be firm but still slightly wobbly when done.
Like all pumpkin pies, this one goes well served with vanilla ice cream, whipped cream, or even yogurt. Try the leftovers cold, if there are any!
Tools used to make pumpkin pies
OXO Good Grips 3-Piece Mixing Bowl Set
KitchenAid KP26M1XNP 6 Qt. Professional 600 Series Bowl-Lift Stand Mixer - Nickel Pearl
Emile Henry Made In France HR Modern Classics Pie Dish, 9