My wonderful mom made this lamb and pumpkin casserole for me the other day. Don't you find that food always tastes wonderful when someone else makes it for you?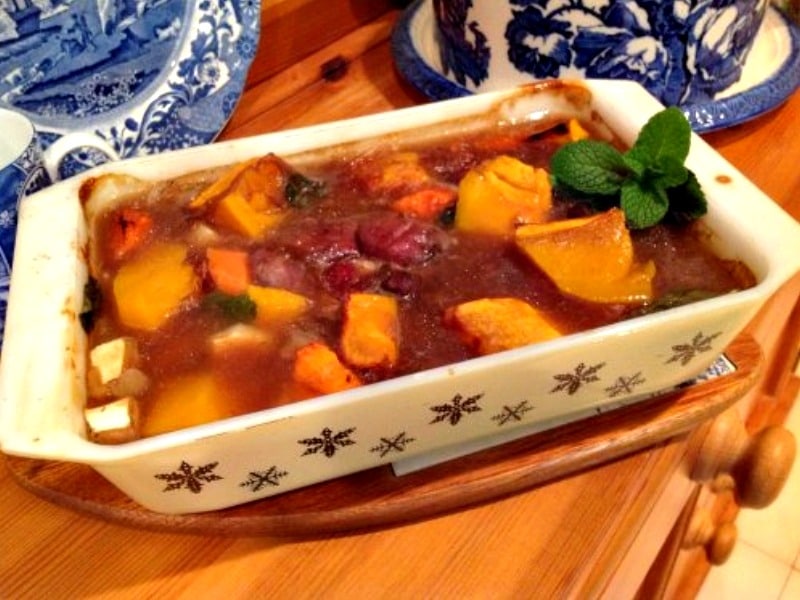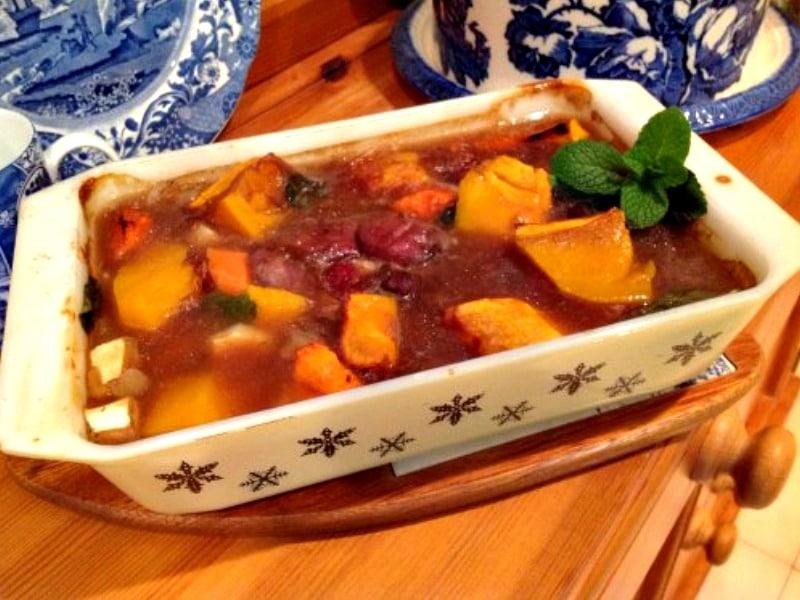 For some reason the 1950s Pyrex casserole dish with stars she used always takes me back to my childhood. I recently found one at the thrift shop and I couldn't resist, so now I've got one of my own.
Lamb And Pumpkin Casserole
This wonderful lamb & pumpkin stew recipe uses either vegetable or meat stock and a good variety of veggies and roots for a simple, yet hearty main course.
Incredibly flavorful and healthy at the same time, this is a treat you'll likely add to your fall meal rotation.
Pyrex baking dishes
If you don't have one of these, you should definitely get one. They make baked dinners so much easier! I call these my pumpkin casserole dish holders.
Pyrex Simply Store Glass Rectangular Food Container Set
Easy Grab Pyrex Glass Bakeware and Food Storage Set
Pyrex Portables Glass Baking Dish Set (Black Carrier, 4-Piece BPA-free)
Find out how to make this lamb chop casserole below.
Yield: 4
Lamb and Pumpkin Casserole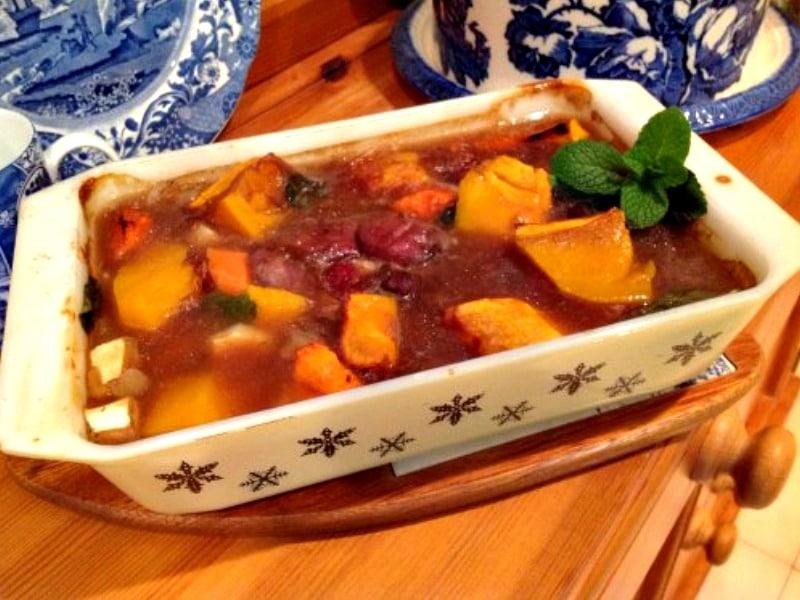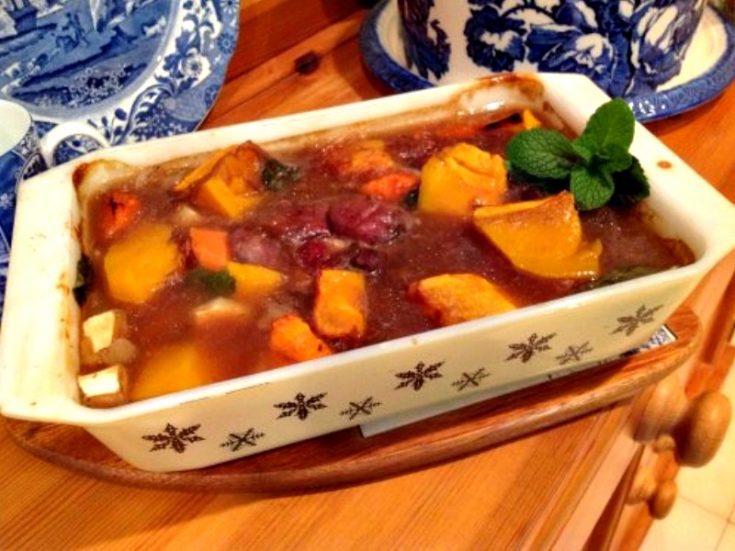 This lamb and pumpkin casserole is more like a thick, chunky stew, but is easy to make and quite hearty and delicious all the same. 

Prep Time 10 minutes

Cook Time 1 hour

Total Time 1 hour 10 minutes
Ingredients
1 onion
1 carrot
2 tablespoon olive oil, for browning
2 garlic cloves, chopped
½ fresh pumpkin, chopped into large chunks
4 lamb chops
1 cup stock, or water and stock cubes, such as Vegeta
2 tablespoon corn flour, for thickening
herbs of choice, bay leaf, rosemary, thyme, or mint work great
salt
pepper
Instructions
Preheat oven to 350°F.
Fry chopped onion and garlic cloves to taste in oil.
Add a chopped carrot and pieces of pumpkin, gently brown and place in a casserole dish.
Place lamb pieces in the pan and brown. Season with salt and pepper to taste.
Place the lamb pieces in the casserole dish.
Pour the stock in the casserole dish. If you don't have stock, make your own with water and stock cubes and thicken with cornflower. Mix with a little cold water before adding to stock to stop any lumps from forming.
Add seasonings and herbs to taste.
Place the casserole in the oven and bake for an hour.
This is one of my favorite Pumpkin Dinner recipes for sure. I love having a meaty casserole which I can serve to the kids as well.
Can you think of any other tasty lamb pumpkin recipe ideas you have tried recently?
Ready to try this lamb and pumpkin stew casserole for dinner?
You can serve this tasty stew-casserole with a baked potato, or try the pumpkin corn bread recipe on this site!
Of course, you can experiment with different herb combinations, and try chopping up the veggies in different sizes. I personally like them smaller cut so they absorb more of the flavor from the stock and herbs, but some like them bigger.