Healthy Low Carb Savory Pumpkin Sausage Muffins
These healthy pumpkin sausage muffins are sugar free, gluten free and good for diabetics.They are wonderful for breakfast, or for a light lunch with a salad.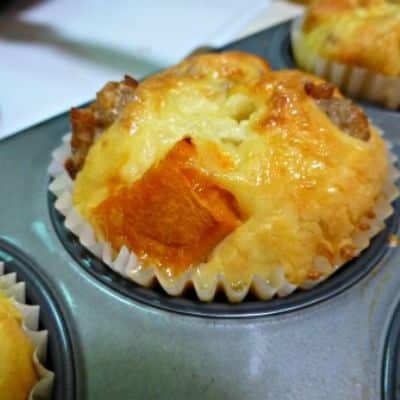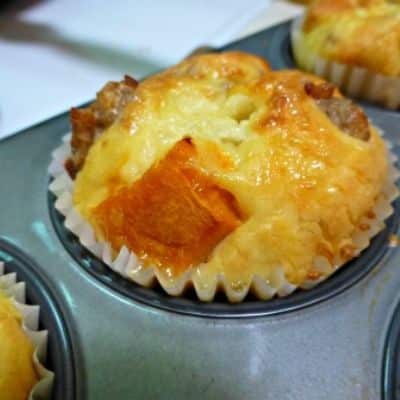 I discovered these when I had to go low carb for a while to help control some blood sugar issues while I was pregnant. They make a great addition to a high protein, low carbohydrate diet. I always have a few in the freezer to take out for a quick snack. They only take 1.5 minutes in the microwave from frozen so they are really useful. You could easily serve them to guests too as a special breakfast or lunch.
How To Make Savory Pumpkin Muffins With Sausage
To make the cubed pumpkin, roast a quarter or half a pumpkin in the oven for about 40 minutes, allow to cool, then cut 1 cm cubed pieces. Or cook a slice of pumpkin in the microwave for about 5 minutes or until you can easily put a knife through it.) I have lots of guidelines on how to cook pumpkin here!
Yield: 12
Savory Pumpkin Muffins With Sausage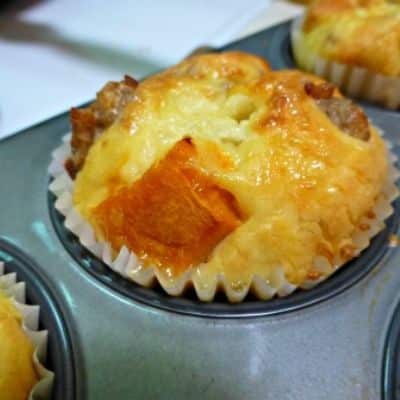 Savory Pumpkin Muffins With Sausage. Gluten free and low carb.

Prep Time 40 minutes

Cook Time 20 minutes

Total Time 1 hour
Ingredients
500g pork mince (preferably free range) or sausage meat
8 eggs
1 cup grated tasty cheese
1 cup heavy cream
Cubes of cooked pumpkin approx 1cm cubed.
salt/pepper to taste
Instructions
Prepare muffin cases in muffin tins.

Heat oven to 375F

Place 1 - 3 small cubes of pumpkin in each muffin case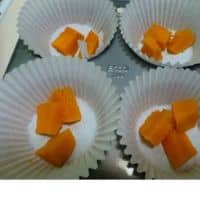 Fry the pork mince or sausage in a pan on the stove. Break up the meat into little pieces as you stir it.

Meanwhile, beat 8 eggs in a large bow. Add the grated cheese and beat in the heavy cream. Season with salt and/or pepper.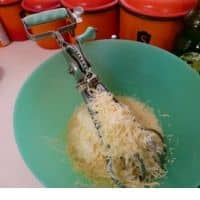 When the pork mince is starting to brown and is cooked through, stir into the egg mix.

Spoon the mixture into the prepared muffin cases and bake in the oven for 15 - 20 minutes or until turning golden brown on top.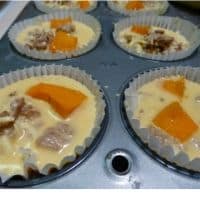 Like all good pumpkin muffin recipes this one is delicious and makes a refreshing change from the sweet ones I have already featured on this site!
Will you be trying some pumpkin savory recipes?