I'll bet your guests won't be expecting a Banana Pumpkin Trifle! Give them a delicious surprise with this easy recipe.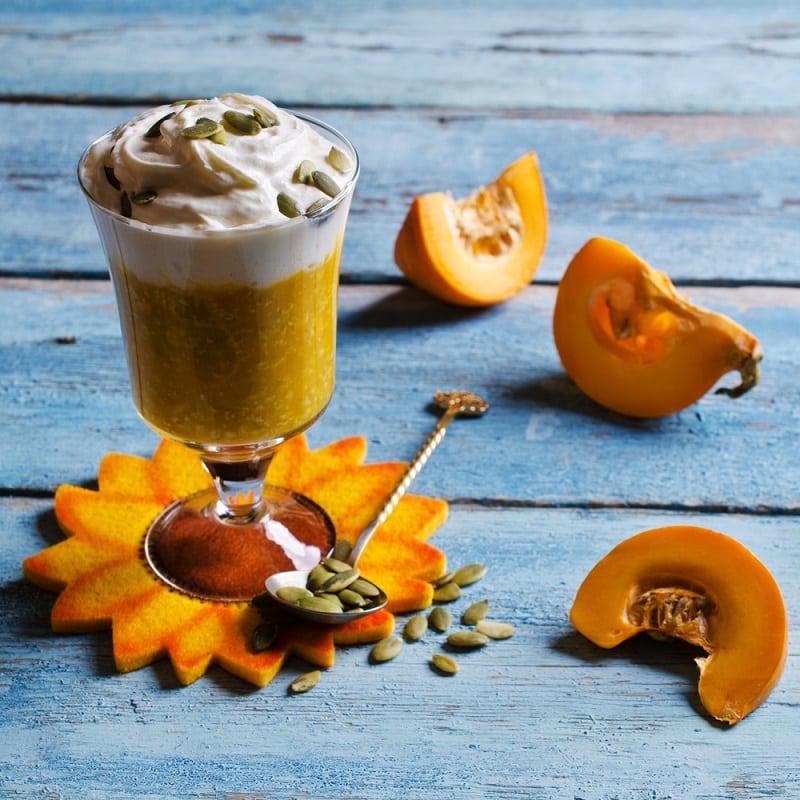 Do you ever do something really dumb when you are making recipes? I certainly do! I still have my grandmothers huge mixing bowl, you know the kind which is white on the inside and almost earthenware on the outside? They still make them today but at a vast cost.
The one she gave me is still going after probably over 80 years or more of use! It is pretty huge, so I only use it when making large quantities, such as Christmas cakes or Christmas puddings, so it tends to sit in pride of place on one of my large shelves.
So anyway, I had run out of my other bowls, as I was making quite a lot of different recipes all in one go, and as I tend to use rigid plastic bowls or stainless steel ones for mixing, all I could see was my entire stock of them piled up by the sink, ready for washing up.
Not wanting to delay, I reached into the cupboard and grabbed the closest one, which was quite a shallow glass dish. I was using a hand mixer to whip cream (whipping cream by hand for me means that life is too short to bother with it!).
I plugged in the mixer, didn't notice the mixer had been left on full power and put the blades straight into the glass bowl with the cream in it – yes – you have guessed – the cream went all over me, the cupboards and the walls, and probably some on the floor! The noise was pretty deafening as well when the blades hit the glass bottom at full speed!
Enough about my excitement for the day...
Banana Pumpkin Trifle Recipe
On to the pumpkin trifle. This is quite an indulgent little number, and I have added a few more bits to it to make it really special. Have made them in individual portions, as I think it works better that way and everyone gets exactly the same, so no fights for the last bit in the bowl! You can, of course, make it in one large bowl, no problem.
Adding banana essence really gives the dish another sweet sensation – if you are making it just for adults, you could make the cream with a small hint of alcohol instead, to give it a kick. A drop of Grand Marnier, a little whiskey or rum – whatever takes your fancy, and your personal favorite. It only needs a drop or two, taste it and see!
Banana Pumpkin Trifle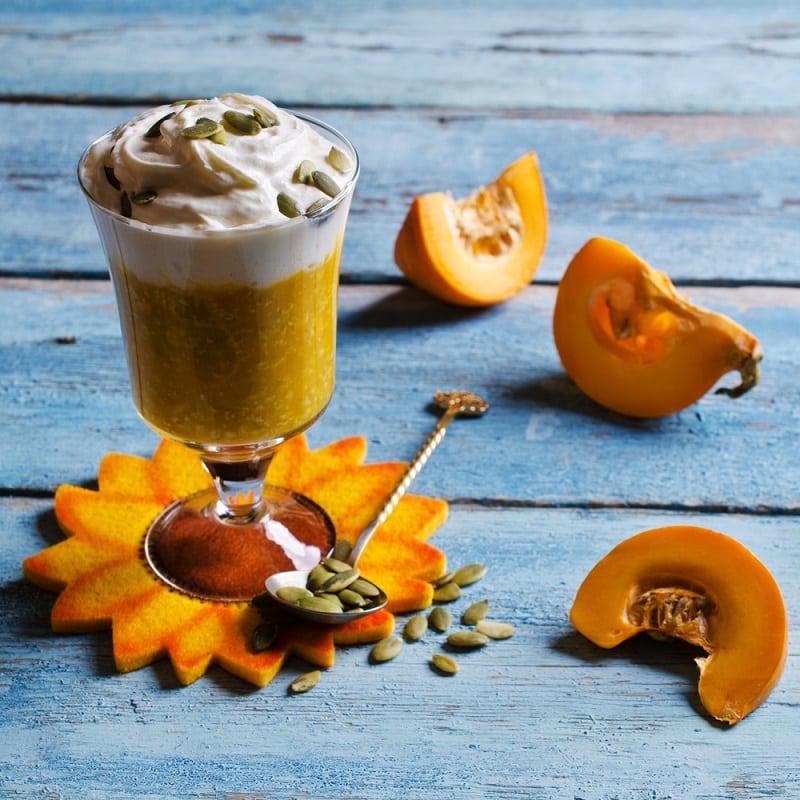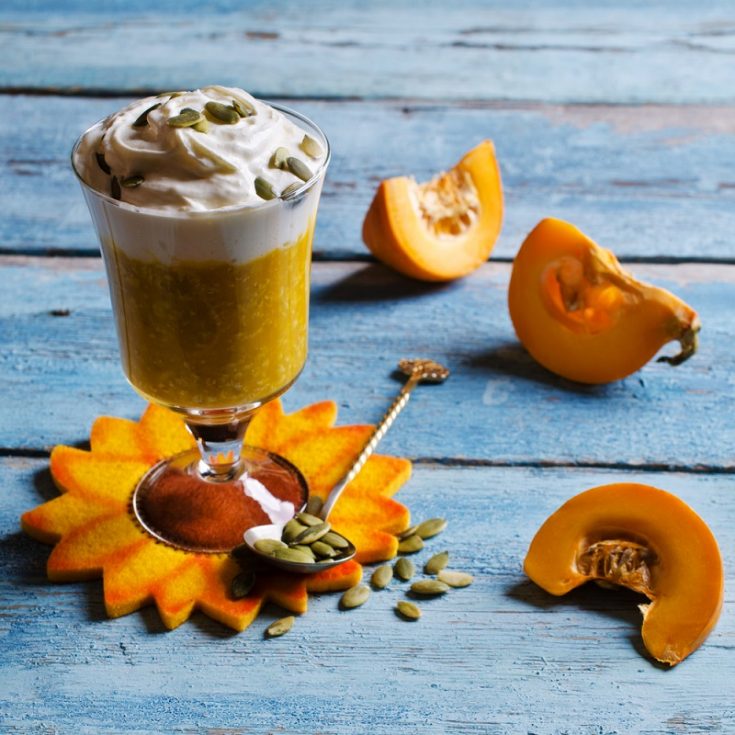 I'll bet your guests won't be expecting a Banana Pumpkin Trifle! Endulgent and simple!
Ingredients
12 Lady's Fingers or Boudoir Biscuits, crushed (try the lovely Italian ones by clicking the image above)
2tbsp unsalted butter, melted
8oz/225g cream cheese, such as Philadelphia
1 cup/8oz/225g pumpkin puree
½ cup/3½oz/100g caster sugar
1 teaspoon vanilla extract
2 teaspoon cinnamon, and a little extra to top the trifles
1 teaspoon nutmeg
300ml/10fl.oz whipping cream
1 teaspoon banana essence (optional)
3oz/85g dried banana chips
3oz/85g pecan nuts, chopped
Instructions
In separate bowls:-

Mix the Lady's Fingers with the butter and set aside.

Beat the cream cheese until softened, add the pumpkin, vanilla extract, sugar, cinnamon, and nutmeg.

Whip the cream with the banana essence (if using).

To assemble, place the biscuit mix in the bottom of each trifle dish or glass. Then add a layer of pumpkin and cheese mix, followed by a thin layer of the banana cream and some of the chopped pecans.

Repeat the process until full to the top, finishing with the cream, extra cinnamon and a few pecan pieces. Top with the dried banana chips.

Chill in the fridge for a couple of hours until ready to serve.

Click here for more yummy pumpkin desserts
If you love pumpkin trifle but banana is not your thing you might enjoy my awesome collection of pumpkin trifle recipes which will work a treat for Thanksgiving Dinner!
Have you ever had a trifle of any type before? If so, what's your favorite flavor?