When is the last time that you ate a truly delicious pumpkin dessert? If you have to stop and think about it, it's been way too long! These pumpkin dessert recipes are just what you need to jog your memory of how perfect the flavor of pumpkin truly is!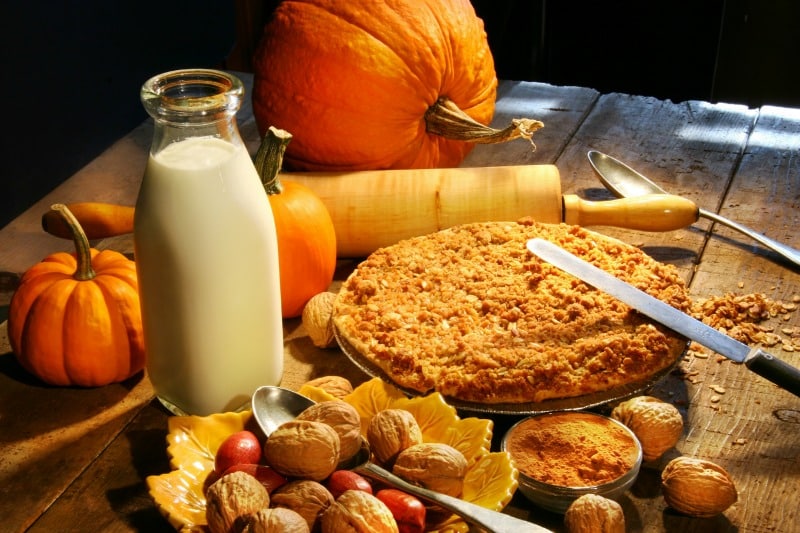 No matter type of dessert you are craving, there is always a way to give it that addictive and delicious pumpkin flavor. As a matter of fact, pumpkin desserts taste great during any time of the year. The thought that they are only "fall" desserts is no longer true! Summer, spring or winter are pumpkin-friendly, too!
Pumpkin Dessert Recipes
Here we go with the tempting, tantalizing and irresistible range of treats you can make with the humble pumpkin 😉
Pumpkin Ginger Cheesecake - a combination of buttery, caramelly, nutty, gingery and crunchy, that you absolutely must try!
Creamy Pumpkin Ice-cream - creamy, buttery, thick and lush. Need I say more?
Pumpkin Rice Pudding - nostalgia in a bowl!
Spicy Pumpkin Pudding - this pumpkin pudding is the perfect companion for a chilly night. Add a book and maybe a furry friend, and you've got it made!
Traditional Pumpkin Pie - can't do Thanksgiving without this one!
Pumpkin Bread Pudding - sweet and delicious.
Yummy Pumpkin Custard - one of my favorites!
Pumpkin Trifle - what a delicious surprise!
Pumpkin cobbler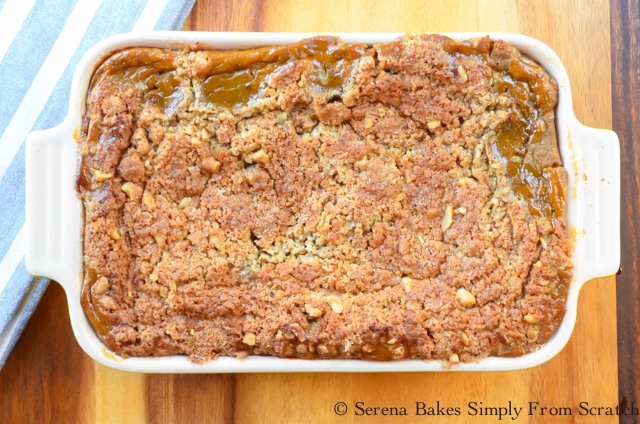 This Pumpkin Cobbler combines the taste of pumpkin with the crunch of cobbler. It's delicious to the last bite!
Pumpkin mousse parfaits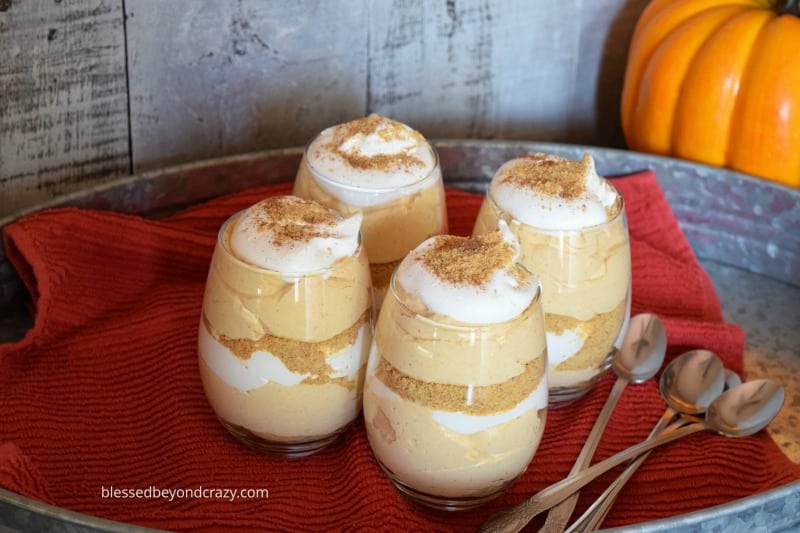 Looking for a fun and unique dish to serve your guests? This Pumpkin Mousse Parfait is certain to be a hit! It's light, creamy and tastes amazing!
Pumpkin custard ice cream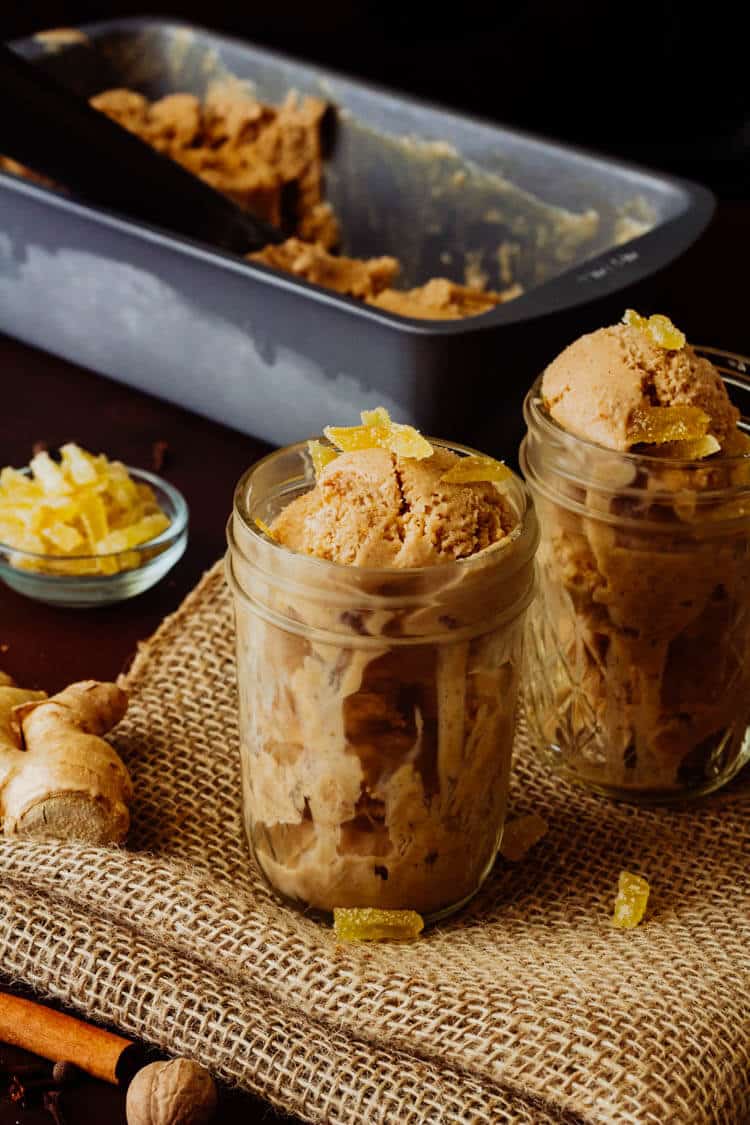 You scream, I scream, we all scream for Pumpkin Custard Ice Cream. Seriously good to the last bite.
Pumpkin swirl brownies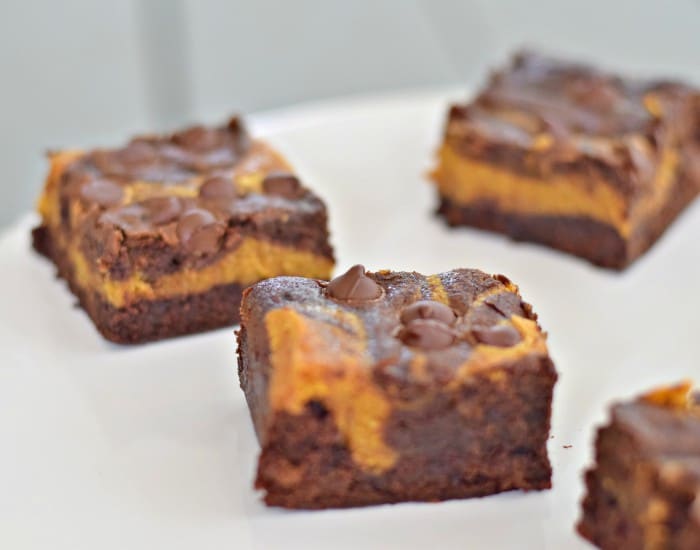 These brownies will have everyone asking for seconds. It's the perfect way to combine the taste of pumpkin and chocolate that everyone will love.
Pumpkin tiramisu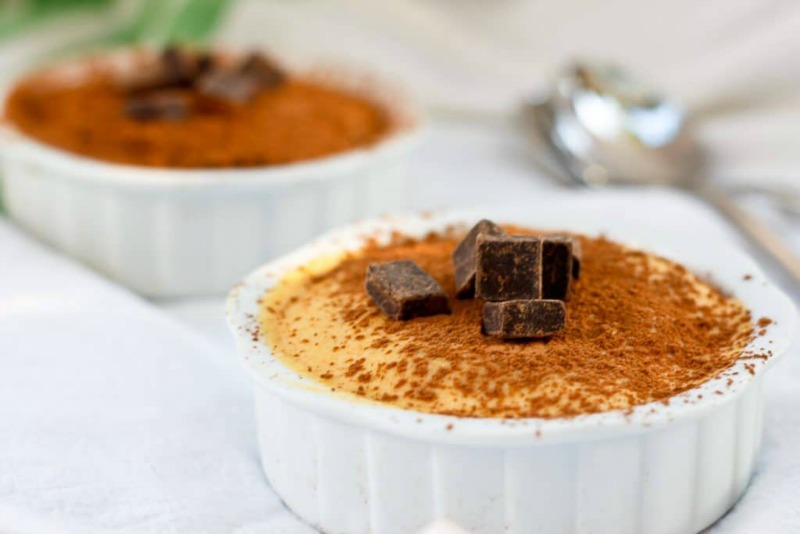 A unique and tasty twist on traditional tiramisu, this recipe is beyond amazing. With the layers of cookie and creamy, it's certain to hit every point of all your taste buds.
Gluten free mini pumpkin donut muffins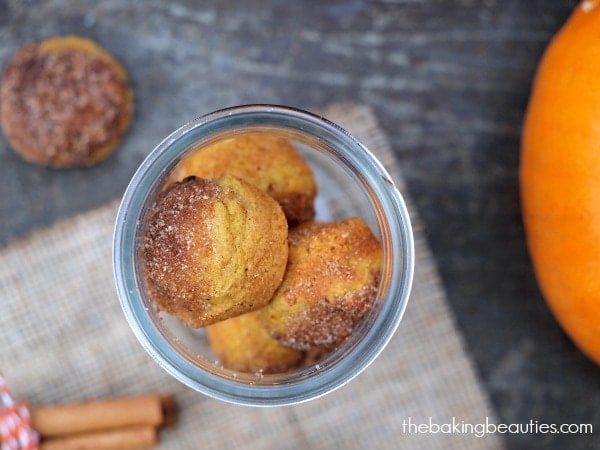 Needing a dessert that doesn't have the worry of gluten? These Gluten-free Mini Pumpkin Donut Muffins will be just what you need! Plus, they are yummy for breakfast, too!
Chocolate pumpkin pastry twists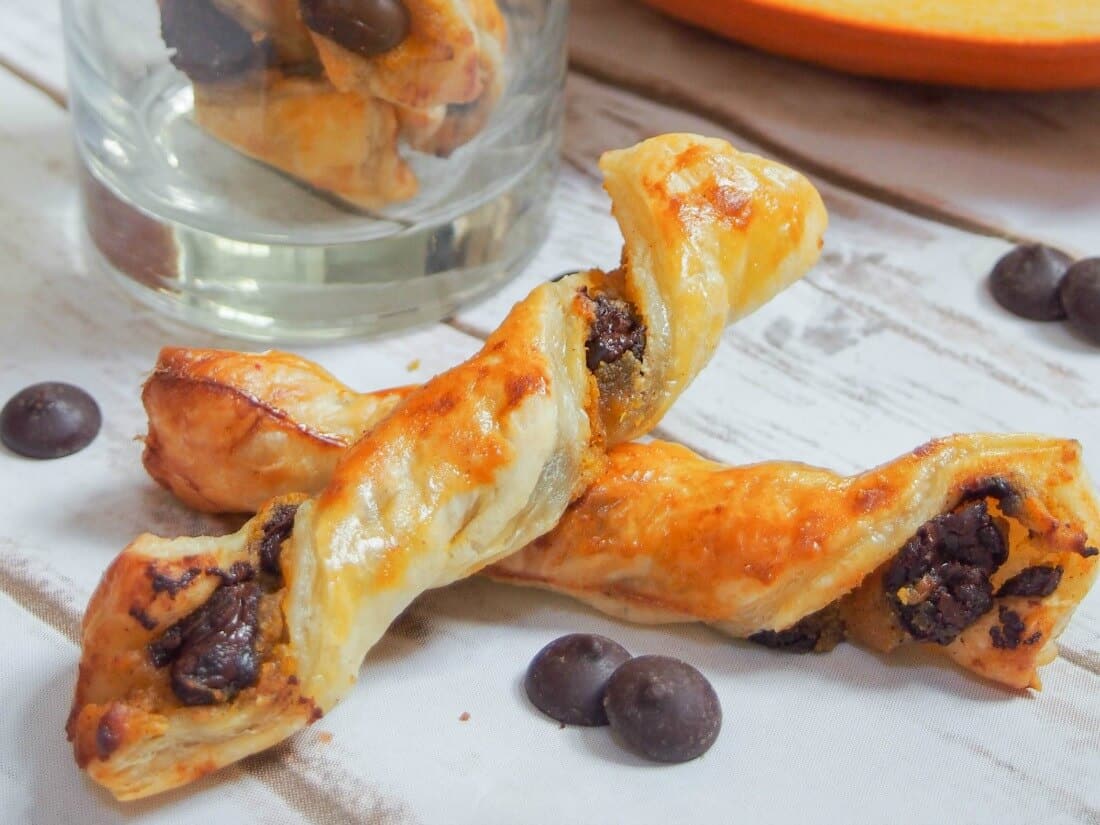 Light and airy, these Chocolate Pumpkin Pastry Twists are the perfect afternoon snack. Pair them with tea or coffee and you've made a match made in flavor heaven!
Pumpkin chai creme brulee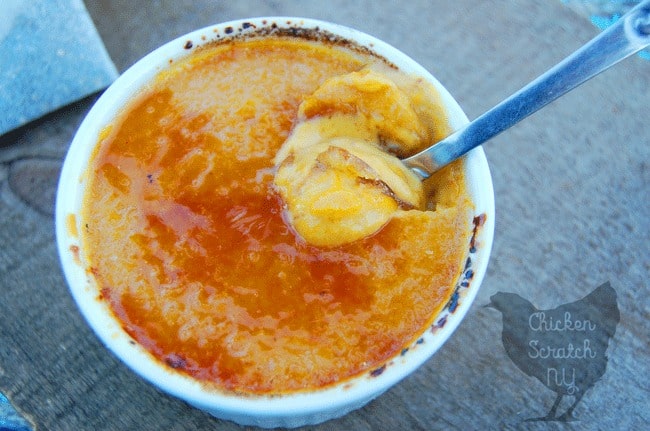 Creative and delicious, this Pumpkin Chai Creme Brulee is an amazing surprise. Enjoy during the morning, afternoon or night!
Vegan pumpkin caramel sauce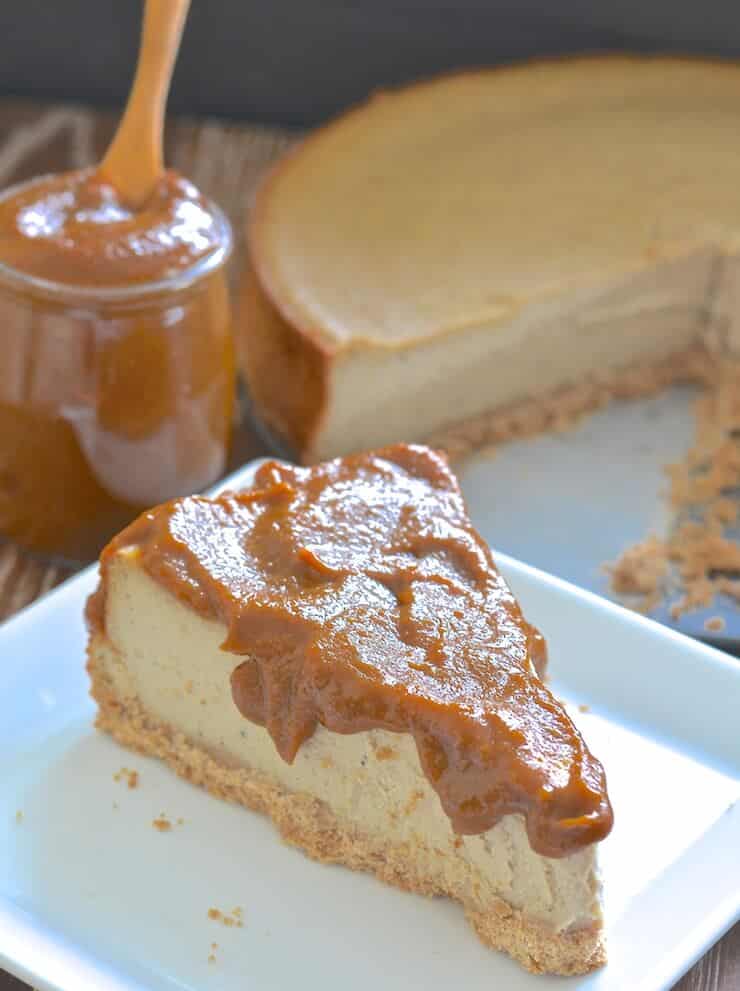 Calling all vegan lovers! This Vegan Pumpkin Caramel Sauce will be a great flavor to combine with a ton of other options!
Mini pumpkin cupcakes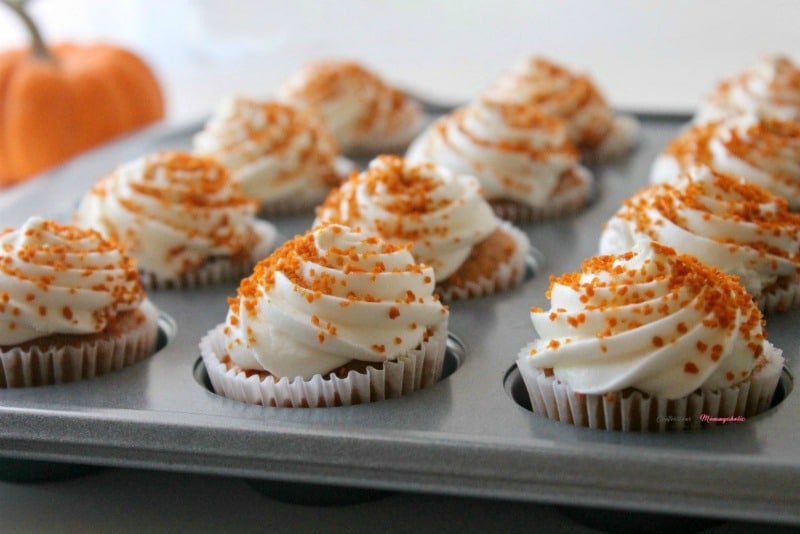 Perfect for portion control, these mini cupcakes can be devoured in just one bite. Is it possible to eat just one? Only time will tell!
Pumpkin mochi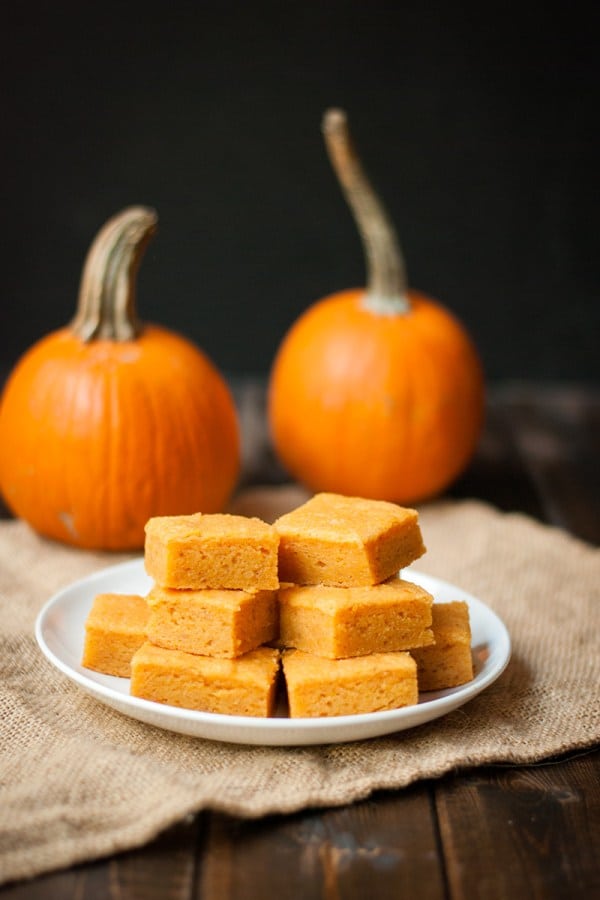 The texture of this Pumpkin Mochi is out of this world! You'll fall in love with the flavor and the taste!
Pumpkin spice fudge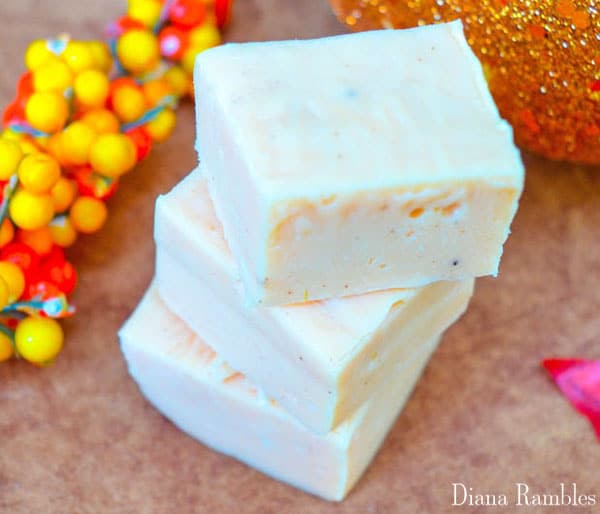 Who doesn't love fudge? This Pumpkin Spice Fudge is no exception. Creamy and delicious to the very last bite.
Pumpkin roll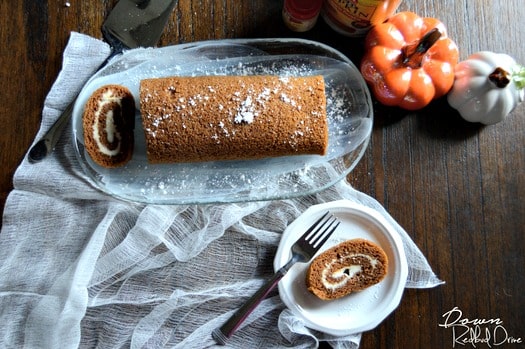 This pumpkin roll is so simple, anyone can do it! Plus, it takes less than an hour to create!
Pumpkin cupcakes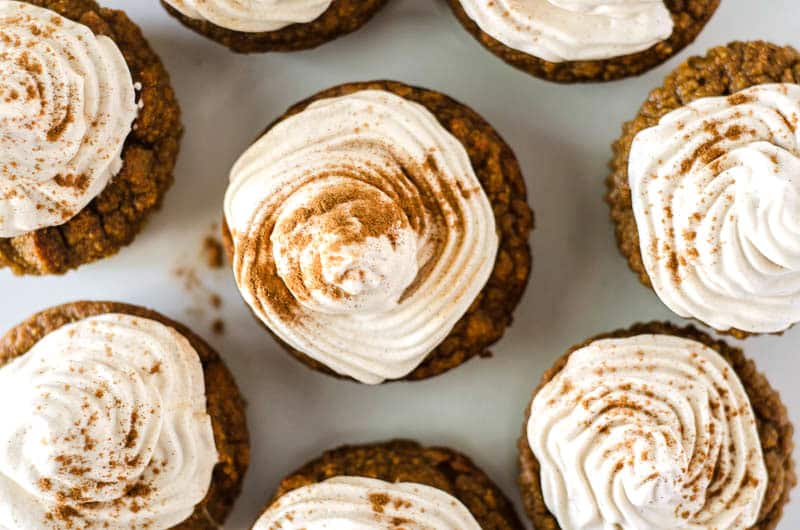 Feeling a little restricted on your food choices on the Paleo diet? These pumpkin cupcakes are 100% legal for your Paleo lifestyle!
Pumpkin fudge brownies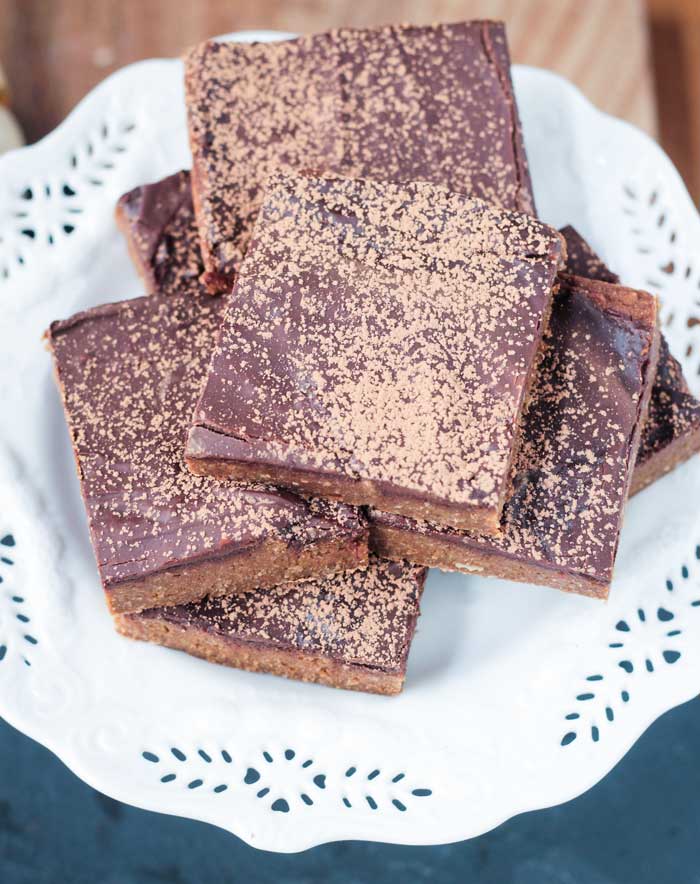 Vegan and gluten-free, these Pumpkin Fudge Brownies are simply delicious. They are great to make and take to your summer outdoor potlucks!
Chocolate chip pumpkin bread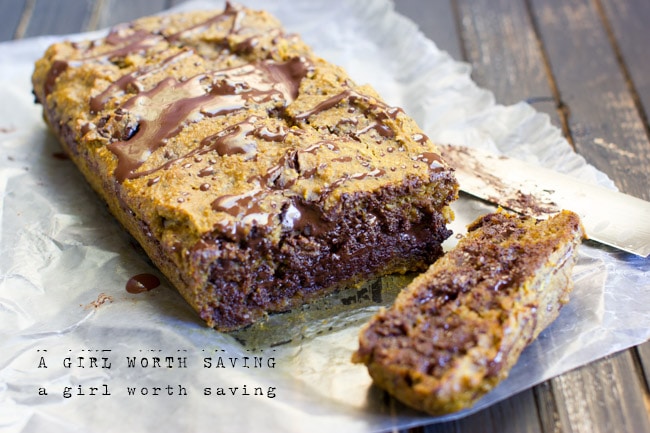 Your family will go crazy over this Chocolate Chip Pumpkin Bread. Warm, gooey and delicious, it will be gone before you know it!
Pumpkin crepes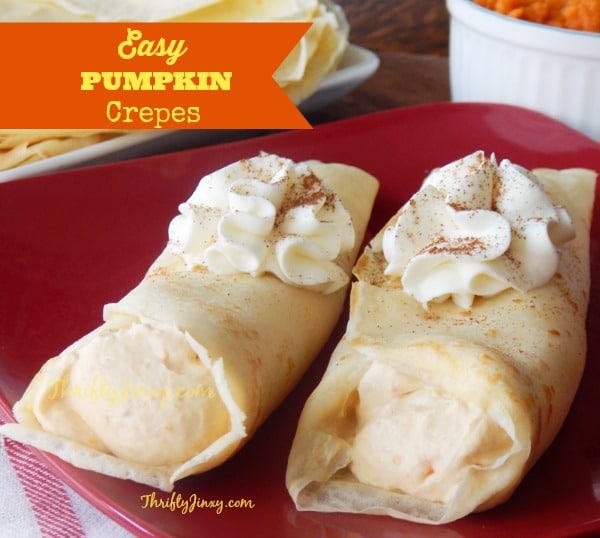 Crepes are tasty on their own, but when you add the pumpkin flavor? Out of this world! You'll never go back to another flavor after eating these Pumpkin Crepes!
Pumpkin squares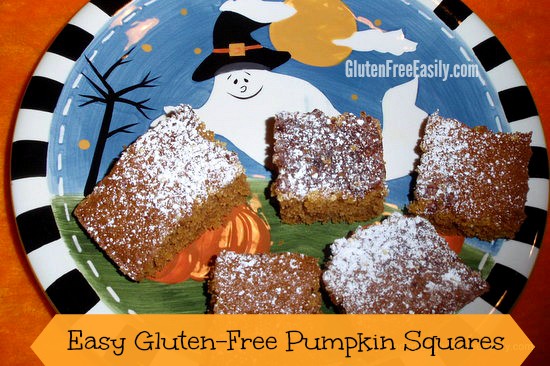 These Pumpkin Squares are the perfect size to make and share with your family and friends. A fun recipe that anyone in your family can help make!
Pumpkin creme brulee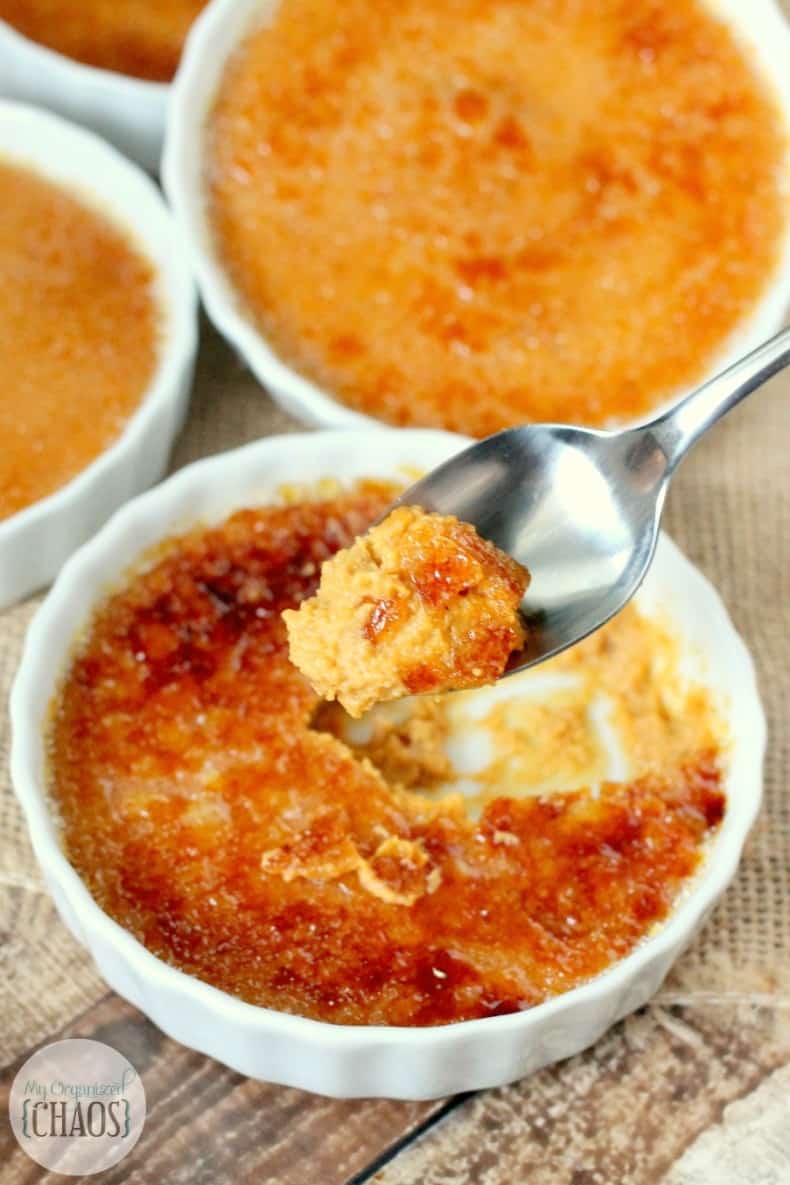 If you are looking for an amazing dessert that is absolutely worth each and every bite, this Pumpkin Creme Brulee is the one that you've been waiting for. Treat yourself with this delicious recipe!
Pumpkin panna cotta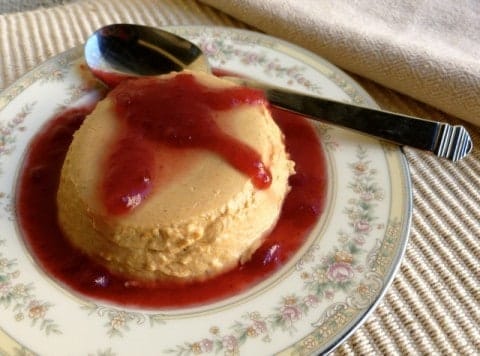 Is it possible to be on the Weight Watchers program and have dessert, too? Absolutely! This recipe only has 7 WW Freestyle points!
Pumpkin crunch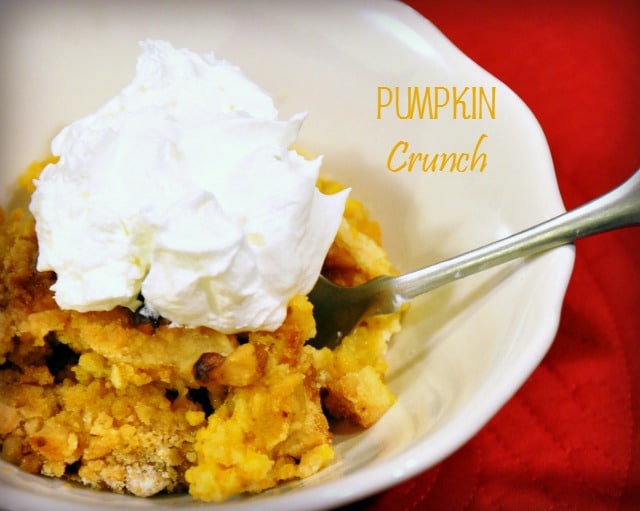 Pumpkin Crunch is one of those desserts that scream comfort. Perfect to follow any meal, and easy to make as well!
Pumpkin gelato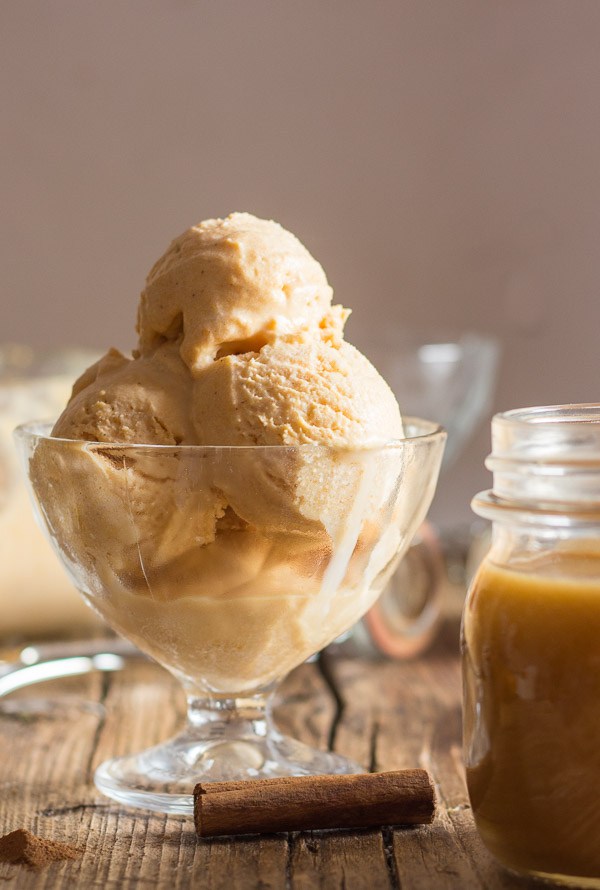 Dreaming of all things Italy? Why not make this Pumpkin Gelato yourself? It's refreshing and delicious!
Pumpkin bread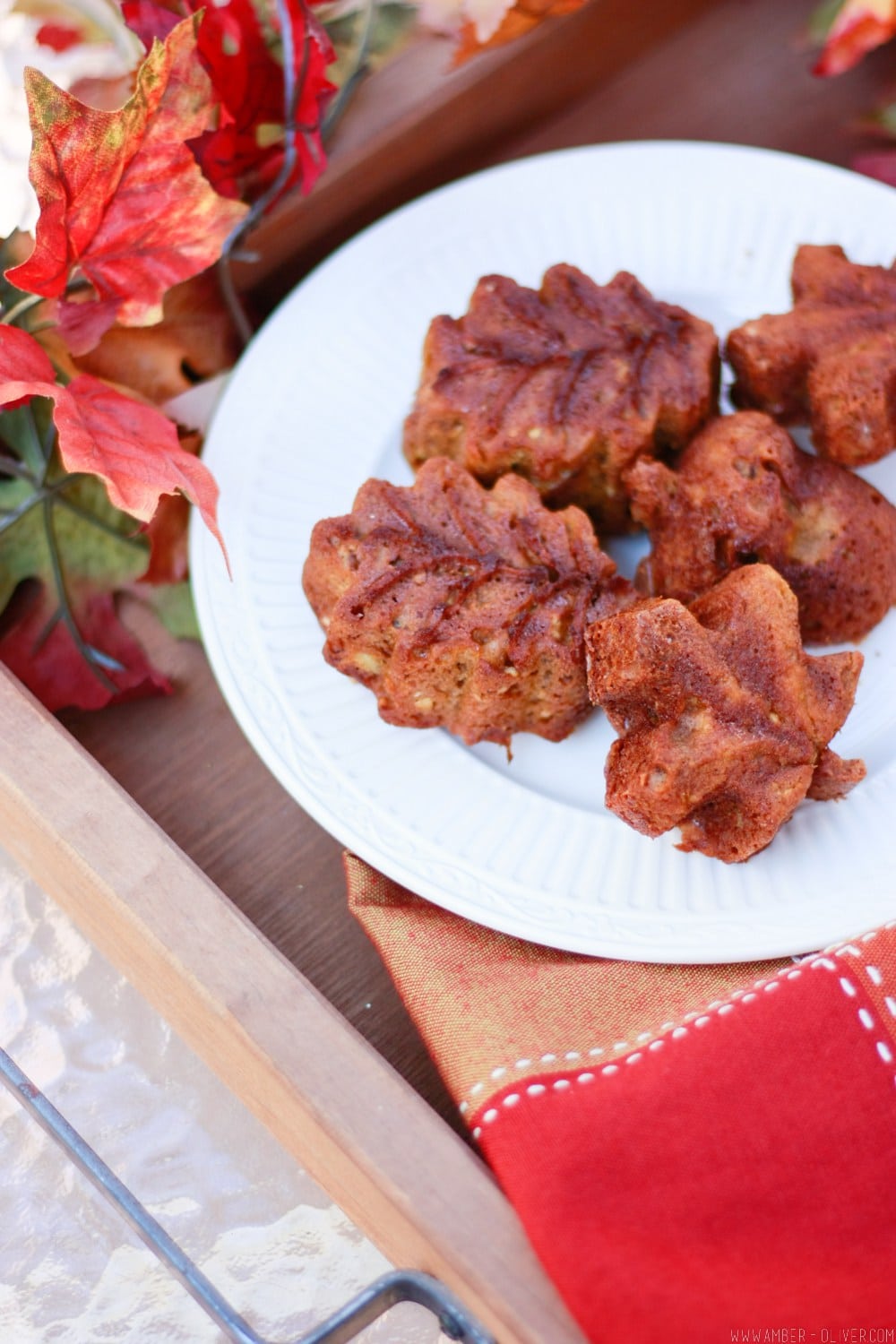 This healthy Pumpkin Bread recipe is a great way to start the day. Say goodbye to those sugary breakfast options and hello to a much healthier choice!
Pumpkin pancakes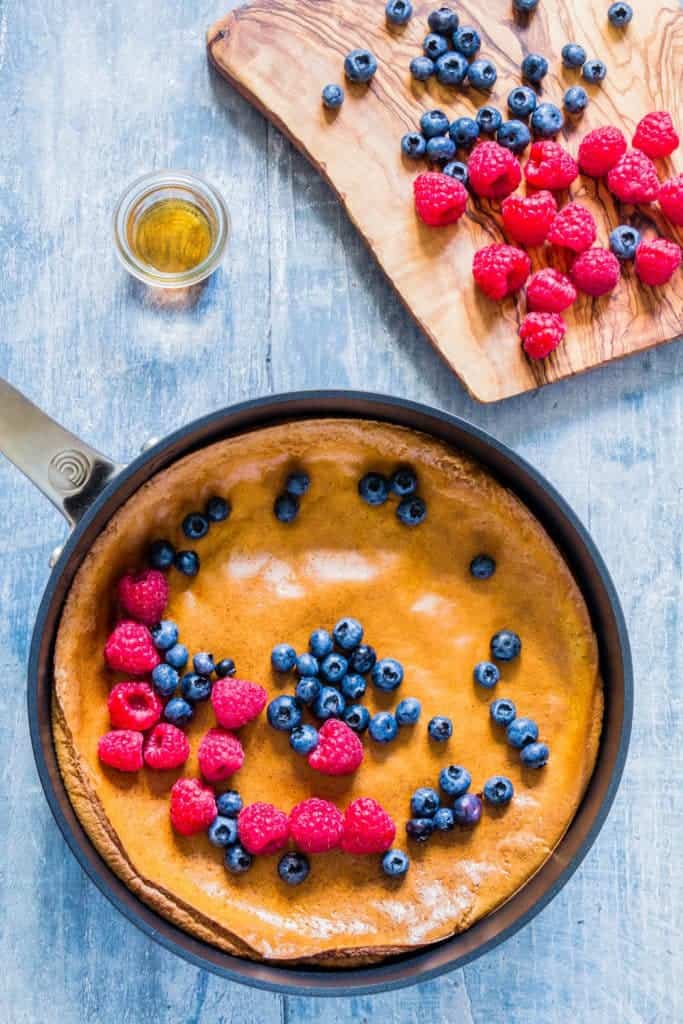 With 7 simple ingredients, you'll be chowing down on these delicious pumpkin pancakes in no time at all!
Are these too calorific for you? If so you might enjoy my list of healthy pumpkin dessert recipes!
Which one of these delicious treats will you choose. With so many choices of pumpkin dessert recipes. . . .you might have a hard time!