This crunchy, healthy pumpkin granola is gluten free, dairy free, low carb and paleo! It is, of course, good for you and ideal for those who like to be sugar free.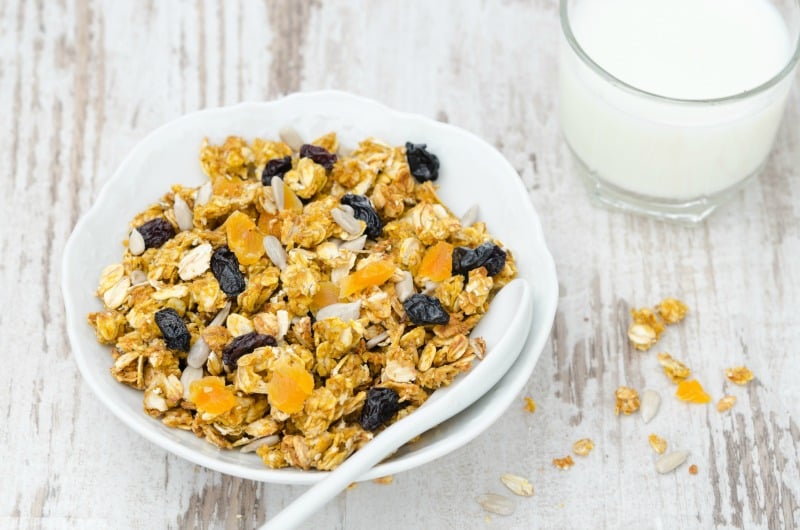 How To Make Healthy Pumpkin Granola
I use it for breakfast, and for sprinkling over desserts and just to dip into for a snack.
The recipe is super adaptable. You can add any dried fruits you like (but be careful if you are trying to be low carb, dried fruits are concentrated forms of sugar!).
You can change the nuts to different ones that you like better, and you can add things like a spoonful of flax-meal for added omega 3 or psyllium husk for extra fiber.
I personally don't add the maple syrup and I find that it's sweet enough for me. But you can use honey or agave syrup too if you prefer.
Did you know that coconut oil is supposed to be really healthy? I read that they even think it may prevent damage to the brain that can lead to Alzheimer's. (Ref. Grain Brain by Dr. Perlmutter).
I even fry my eggs in it now. It doesn't taste super coconutty, and is lovely. It's fantastic for stir fries too of course.
Anyway, the coconut oil in this recipe, along with the pumpkin puree is what helps to bind it altogether.
I love making this!
Healhty Pumpkin Granola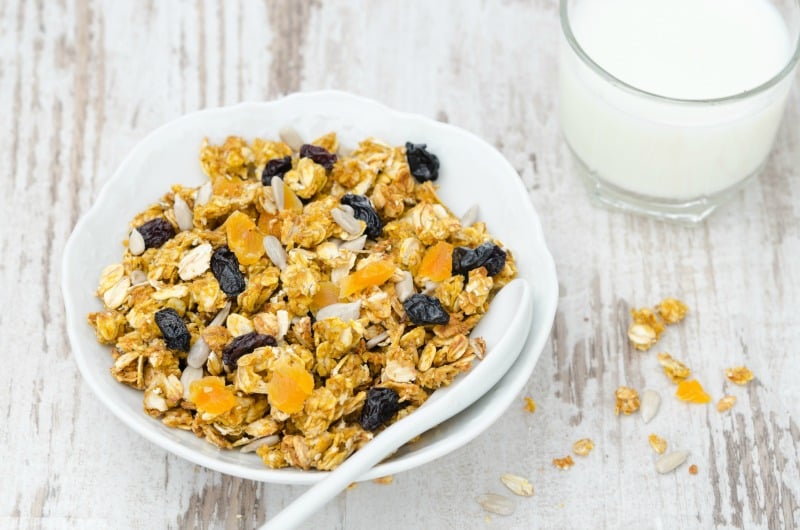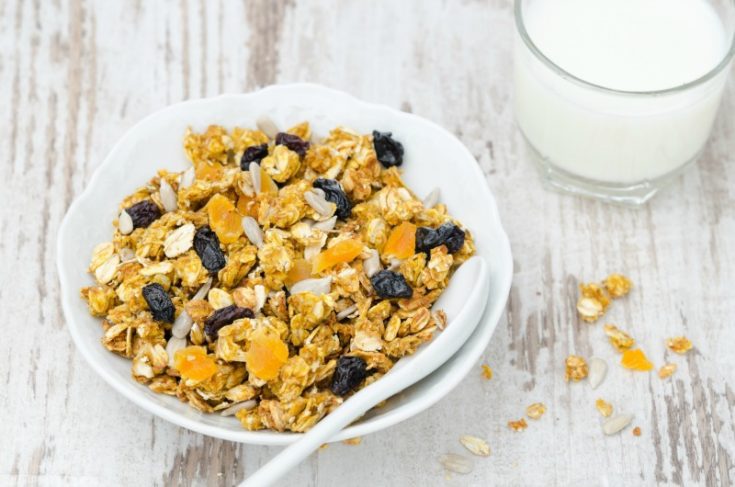 If you're looking for healthy pumpkin granola this one is easy to make and delicious!
Ingredients
½ cup pumpkin puree , canned or fresh
1 cut almond meal, or maybe hazelnut meal
1 ½ cup sliced almonds
1 ½ cup coconut flakes, coarsely chopped
1 cup pumpkin seeds
1 cup pecans or walnuts, chopped
½ cup coconut oil
1 teaspoon pumpkin pie spice
2 tablespoon maple syrup , optional
Instructions
Heat oven to 150 C or 275 F
Use a large flat baking tray - I have a big enamel one which works a treat
Line it with grease-proof paper
In a large bowl, mix together pumpkin puree, coconut oil and spice. You can use a mixer for this stage if you don't want the elbow exercise! Add the maple syrup or other sweetener if using.
Then mix in all your dry ingredients until they are all coated with the pumpkin mixture.
Spread on the baking sheet and put in the oven.
IMPORTANT - every 15 mins take out of the oven and stir around so that it cooks evenly and doesn't burn anywhere.
Leave to cool and store in an airtight container. I find tupperware ideal for the purpose.
Here's what you needs to make pumpkin granola
Nordic Ware Natural Aluminum Commercial Large Classic Cookie Sheet
Kirkland Signature Non Stick Parchment Paper, 205 sqft
Snapware Airtight 40-Cup Rectangular Food Storage Container
If you like the sound of this granola you might enjoy my other ideas for pumpkin breakfast recipes including my pumpkin banana smoothie.
Will you eat Healthy Pumpkin Granola for Breakfast?