Looking for a healthy way to start the day? You're in luck with these fabulous pumpkin breakfast recipes for you to try. Who would have thought that pumpkin could be such a wonderful breakfast food?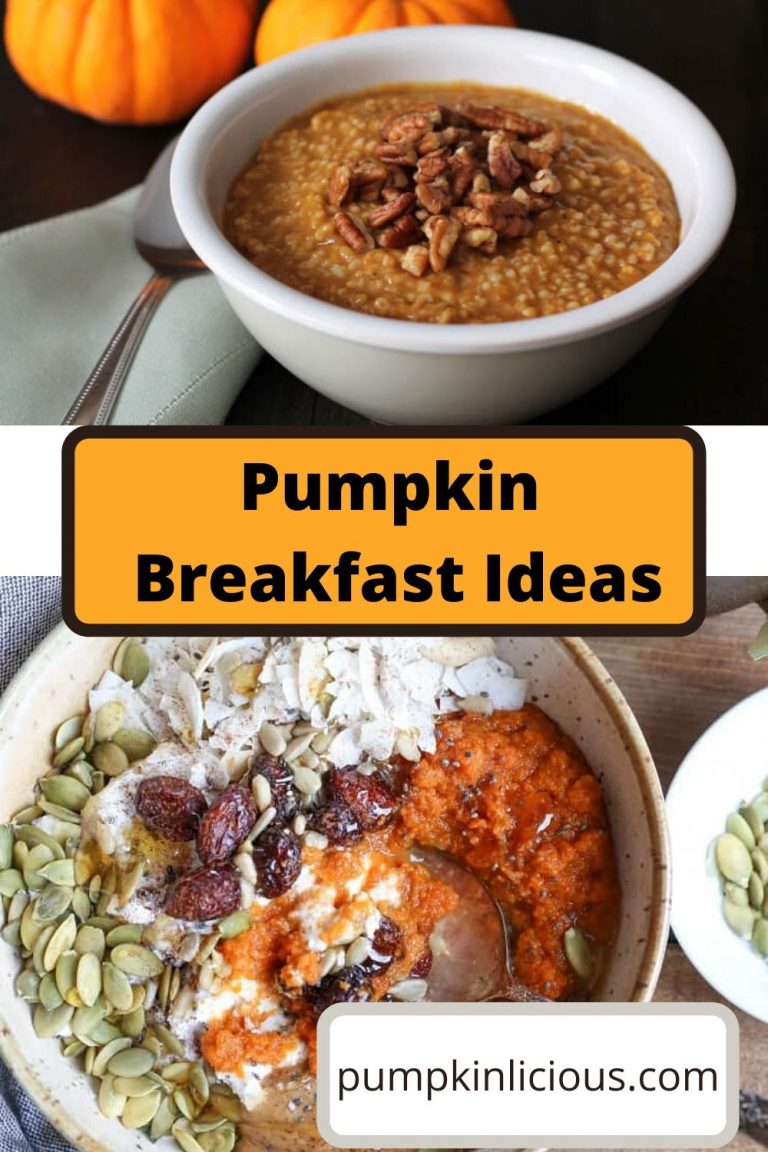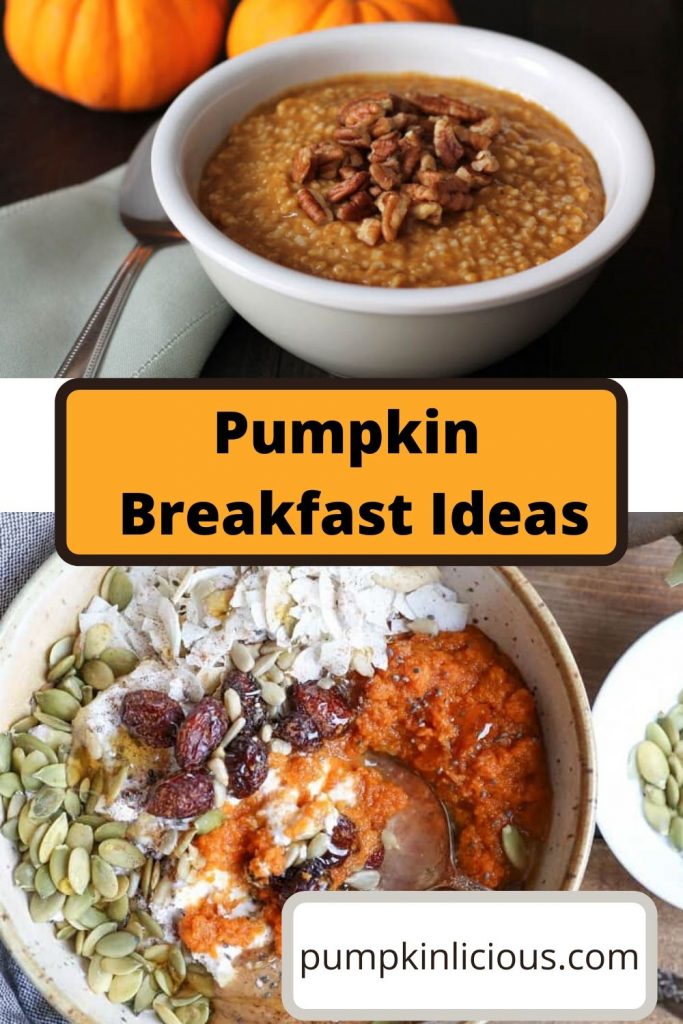 Pumpkin has a low glycemic load, which basically means that the carbohydrates in it are good for you and keep you full for longer. It's full of fiber and there is new research suggesting that pumpkin has anti-diabetic properties.
It's low in calories and full of useful vitamins and minerals: one of nature's healthy super foods!
So getting some pumpkin into your day first thing in the morning has to be a good thing. Start the day off right is what I always say!
Need A Reason To Eat Pumpkin For Breakfast?
Steve's PaleoGoods, PaleoKrunch Bar Pumpkin, 1.5 oz (Pack of 6)
I don't need any encouragement: I already LOVE pumpkins! But if you are new to eating pumpkin for breakfast, here are a few reasons to give you that extra push to try.
Pumpkins have a natural sweetness which makes it perfect with fruit, yogurt, nuts and dried fruit. You could experiment with all sorts of combinations.
Pumpkin is a great ingredient in pancakes mixes and waffle mixes, or you could use regular pancake or waffle mix and use pumpkin in the topping. Drizzle a little cinnamon butter on top and you've got a stylish brunch for guests.
Just mix some pumpkin puree with a little banana, syrup and yogurt and hey presto, you've got a pumpkin topping for your pancakes or a spread for toast.
Or you can make my pumpkin kumquat marmalade for an extra tangy start to the day.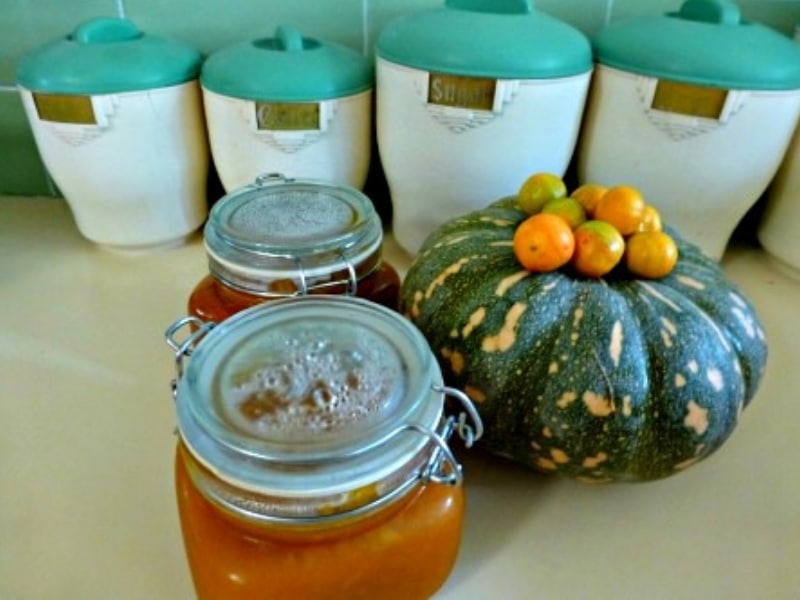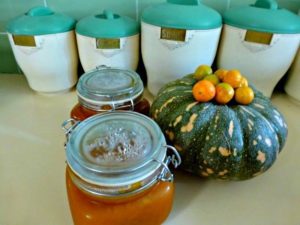 Pumpkin recipes for Breakfast you should try
Stop by often, as I'll add more for you to try. I also asked my favorite foodies and no joke they gave me well over 150 ideas for pumpkin recipes for Breakfast. Naturally I cannot add all of them here but I have divided them up into different sections so you can jump to what you like.
I decided to split them into pumpkin porridge and pumpkin granola, pumpkin bread recipes including muffins, pumpkin pancakes and pumpkin smoothies.
Healthy Pumpkin Breakfast Recipes
I love healthy pumpkin recipes for Breakfast or anytime of the day for the matter! You will be amazed at the number of healthy choices you have to start the day when you factor in pumpkin! I have focused on granola, oats, porridge, cereal and smoothies.

If cereal and granola is not your thing for Breakfast there are lots of other ideas for incorporating pumpkin into your first meal of the day.
Next I will feature some Breakfast breads including pancakes, french toast and healthy muffins! Breakfast does not have to be boring whenever pumpkin is involved. There are lots of tasty pumpkin recipes for Breakfast.
Pumpkin Spice French Toast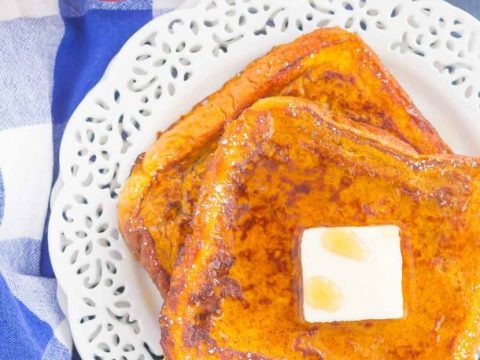 It sounds amazing and it really is! In fact I know you will want more than one slice of this! You need to use pumpkin puree and thick bread for the best tasting experience!
Perfect for a cold morning when you fancy something more than oats! I like to save mine for weekend mornings when I am not in a rush out of the house. In saying that, this can be cooked in 20 minutes flat, but it is 20 minutes well spent! I hope you will enjoy this pumpkin spice french toast recipe.
Have I convinced you to try some Pumpkin Breakfast Recipes?
While pumpkins are in season, these are all wonderful ways to use the abundance of my favorite fresh orange veg. And why not put lots of puree in the freezer to last another three months after the season ends.
But did you know that canned pumpkin has more Vitamin A in it than fresh? I was surprised at that too. So it means that it is just as healthy to use canned when there's no fresh available.
So don't forget to cook with pumpkin all the year round and get some of that healthy pumpkin flavor in your food! I know you will have no problem having a different Pumpkin breakfast everyday for months with all my suggestions here!
Will you try these Pumpkin Recipes for Breakfast?