This is the best recipe for homemade iced pumpkin cookies that I've found. You can experiment with decorating them by adding food coloring to the icing and using sprinkles. Try getting the kids involved for a fun and tasty holiday activity.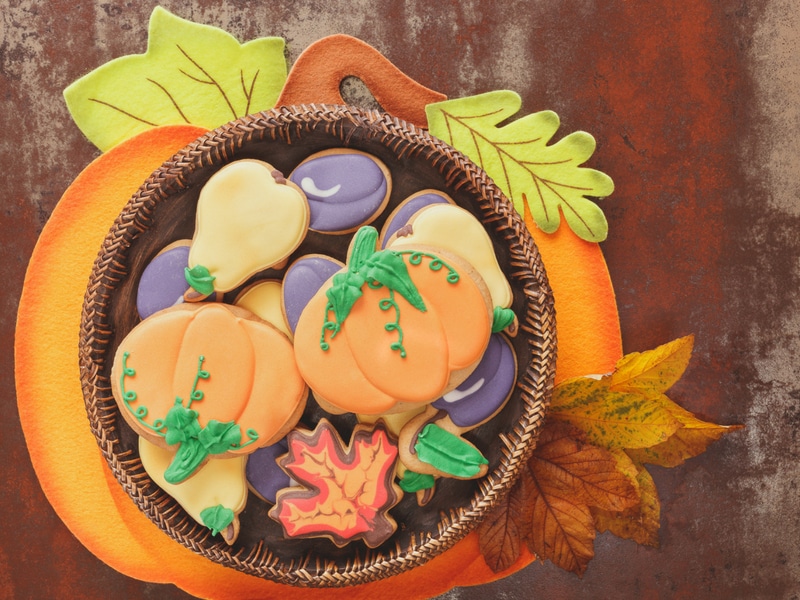 Iced Pumpkin Sugar Cookies for Kids
Why is it that we make sugar cookies for our kids, when we know they'll immediately be wired up for the rest of the day? Oh, well, I guess it's holiday time and a little bit of craziness is to be expected.
These iced sugar pumpkin cookies are easy to make and lots of fun to decorate. Here are some cookies we decorated with the neighborhood kids. I think they came out perfect 😉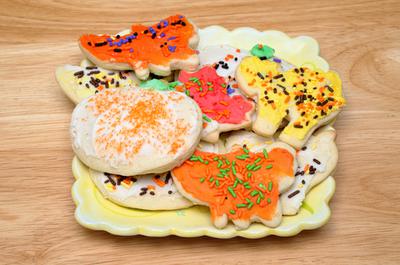 I know a lot of kids don't like nuts or raisins. If that's the case with yours, just omit them altogether or try substituting other nuts, dried fruit, or chocolate chips.
Feel free to be creative with these, especially if you have to please some picky kids!
I know a couple of parents that even make cookies with their children and set up a table in their school and sell them at lunchtime! Just make sure to talk to administration first.
Fun cookie jars for your iced pumpkin cookies
Looks Hand Painted - Cookies | Decoration | 13 x 11.5 x 1 Inch
Cute Bear With Cookie Classic Glossy Ceramic Cookie Jar
Home Gourmet Collection Orange Ceramic Pumpkin Bowl with Lid
Sesame Street Cookie Monster Sculpted Ceramic Cookie Jar
Loving Pets Bella Dog Bowl Canister/Treat Container, Espresso
Lenox Butterfly Meadow Figural Gazebo Cookie Jar, 10-Inch
Yield: 6 dozen cookies
Iced Pumpkin Cookies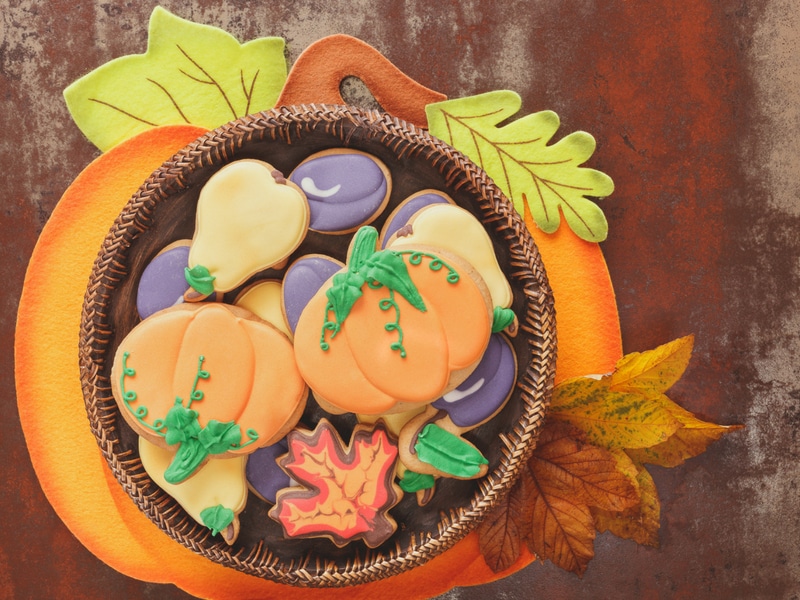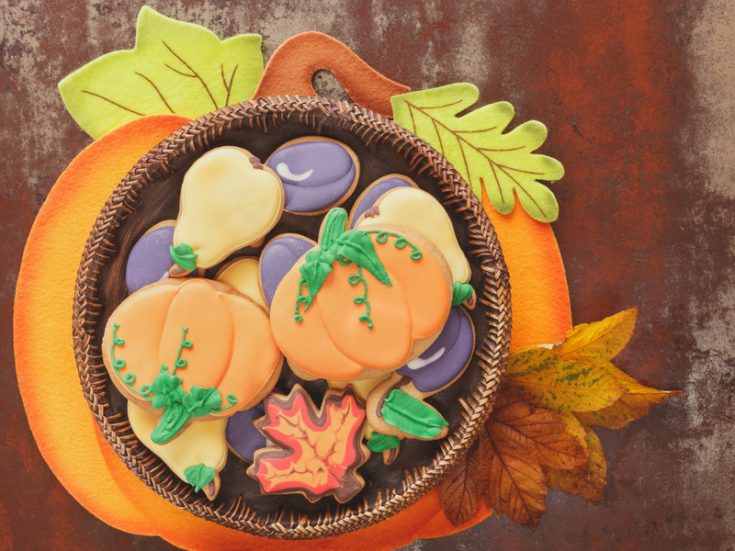 These pumpkin sugar cookies are great to make with and for the kids! They can be done in about 45 minutes.

Prep Time 30 minutes

Cook Time 15 minutes

Total Time 45 minutes
Ingredients
Cookie dough
1 cup cooked pureed pumpkin, or canned
2 cups all-purpose flour, unbleached
1 cup sugar, granulated
1 cup butter, unsalted
½ teaspoon baking soda
1 teaspoon baking powder
1 egg
½ teaspoon vanilla
½ teaspoon nutmeg
1 teaspoon cinnamon
1 cup raisins
1 cup chopped walnuts
Icing
3 tablespoon whipping cream, or orange juice
2 cups confectioner's sugar
1 teaspoon vanilla
¼ cup butter, unsalted, softened
Instructions
Cookies
Preheat oven to 350°F.
Mix the cream, sugar, and butter until fluffy and smooth in large mixing bowl.
Add vanilla, pumpkin and egg to the butter and sugar, mixing all ingredients together until well blended.
Combine baking soda, baking powder, nutmeg, flour, salt and cinnamon in small mixing bowl, and add the raisins and nuts to this mixture.
Combine all ingredients in a large mixing bowl.
Drop teaspoons of batter on wax paper covered cookie sheets. Make sure to leave two inches between unbaked cookies. Bake until golden brown, around 14 minutes.
Icing
Mix together butter and confectioner's sugar until creamy.
Add vanilla and choice of juice, rum, or cream, and beat until smooth. Add more sugar to thicken if too runny, or more juice or cream if too thick.
Drizzle the icing over the cookies once they have cooled.
Check out these other pumpkin cookie recipes: they are all scrumptious!