You won't find anything easier than these pumpkin apple muffins. No need to even cook the apples first so they are super simple to make.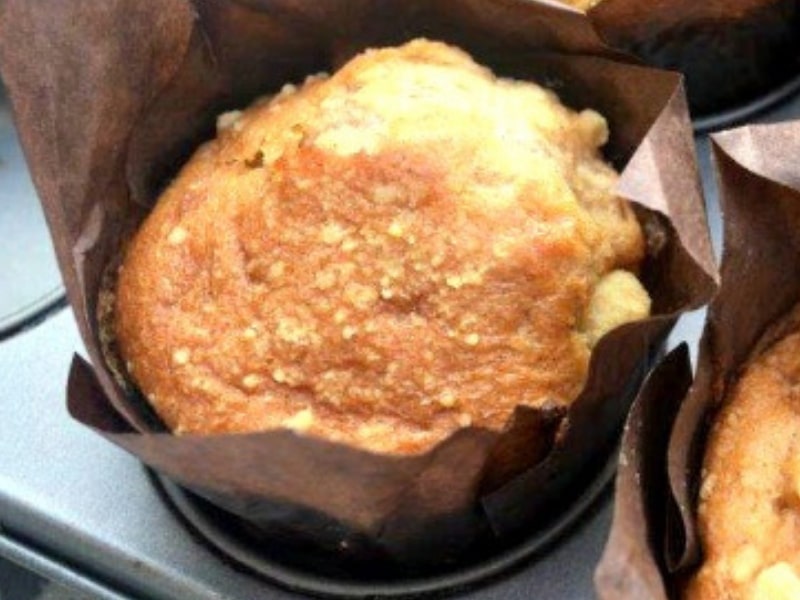 I never thought of muffins as being 'bread related', but apparently they are. Years ago they were made in muffin rings, not the wonderful, non-stick coated tins that we are able to buy these days.
I still think it is nice to put them in baking liners rather than straight into the tin. Once day I came across tulip style baking cups and LOVED them! I had seen them served with delicious muffins in some supermarkets and cafes, but assumed you couldn't actually by them. Surprise! Surprise! Amazon has lots of them: take a peek at the variety!
So I decided to show off at one of my get-togethers, and buy these to make my muffins in. They were such a hit that my friends thought that I had actually bought the muffins ready made and not made by my own fair hand!
Tulip Cupcake Liners
Solid Paper Cupcake
Cupcake and Muffin Baking Cups
Natural Baking Cups Muffin Paper Liner Grease-Proof
I love making these pumpkin apple muffins and sharing with my friends and family. They are so simple, quick and easy that they're fool proof each and every time.
The best news is that these are healthy and contain 2 fruits instead of 1! I love getting as many fruit and vegetables into my diet as possible, and even better when they are in a muffin!
You can have these delicious muffins with your morning coffee or afternoon tea.
Did you know that the other cultures call it "morning tea" instead of coffee?
Served warm with cream they also make a great dessert as do many pumpkin apple recipes. Apple is always my go to fruit for healthier desserts and during Fall it is divine combined with pumpkin.
What time of day would you eat your pumpkin apple muffins?
Do I really need to pick a time? I would probably have these mid morning, if I had an early Breakfast or mid afternoon if I had a light lunch!
Love muffins? Then you must try these pumpkin muffins with orange and poppy seeds.
Must have silicone muffin pans
Silicone Muffin Cupcake Pan Set - Mini 24 Cups and Regular 12 Cups
Muffin Pan 6 Cup, Set of 2
12 Vibrant Muffin Molds in Storage Jar
Silicone Muffin & Cupcake Baking Pan
Sturdy Handle & Non Stick Silicone Muffin & Cupcake Baking Pan
12-Cup Mini Muffin Pan with Silicone Muffin Cups (Set of 12)
Yield: 12
Pumpkin Apple Muffins - Healthy and Delicious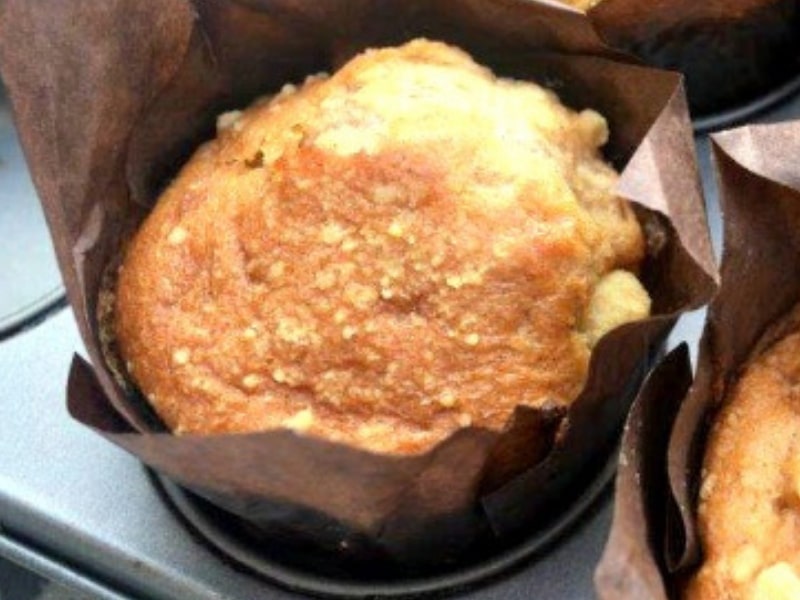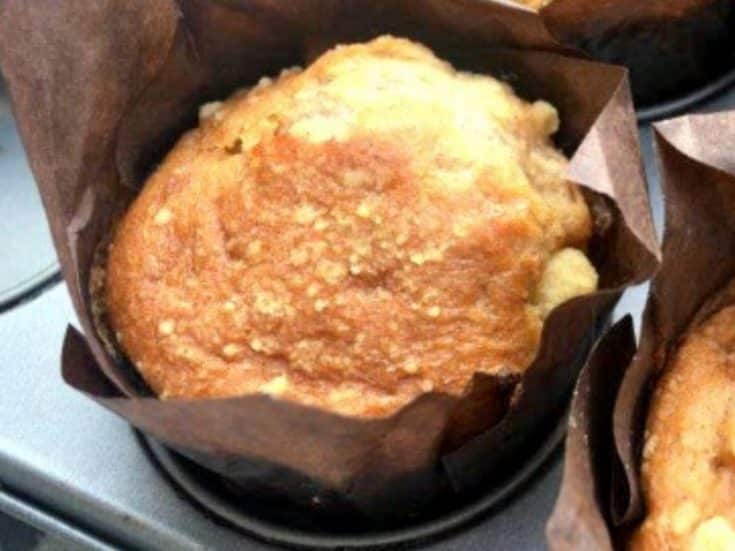 These apple pumpkin muffins are the perfect way to start your day!
Cook Time
25 minutes
20 seconds
Total Time
37 minutes
20 seconds
Ingredients
3 cups plain flour
2 teaspoon baking soda
1 can (15oz) pure pumpkin or use freshly cooked puree (see how here)
1 teaspoon salt
4 large eggs
½ cup vegetable oil (or use a really healthy oil like flaxseed or olive oil)
2 apples, peeled and chopped
Instructions
Heat oven to 350°F/180°C/Gas mark 4
Grease 2 muffin tins and line with muffin liners if using.
In a mixing bowl, combine the sugar, pumpkin, eggs, and oil.
Beat until blended, then sift in the flour, pumpkin pie spice, salt and baking soda and stir until mixed. Add the peeled and chopped apples and mix gently through.
Spoon into your prepared muffin cases until they are about ¾ full.
Bake for 20 minutes or until a wooden toothpick pushed into the center of a muffin comes out clean.
Cool for a while, or until you can't resist eating them!
How many of my Pumpkin Apple Muffins would you eat?