There is nothing better than combining pumpkin with one of my other favorite fruits, apple! Welcome to my post dedicated to my awesome collection of pumpkin apple recipes!!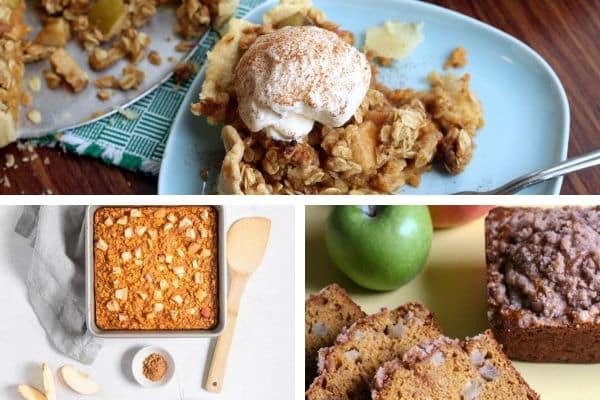 When I think of Fall I immediately think of picking two fruits, pumpkin and apple, so it seems natural to make lots of delicious recipes featuring them both.
There are lots of scrumptious foods including breads, soups, smoothies, butter and tasty desserts. You are really spoilt for choice with these!
Pumpkin Apple Breads
Let's face it who does not enjoy a piece of bread first thing in the morning and before bed!? In fact I can reach for some pumpkin apple bread anytime during the day. I made lots of different pumpkin breads in my time but have not yet tried one with apple.
I will definitely be adding a touch of cinnamon to these as this works amazingly well with these 2 fruits.
Pumpkin apple bread is fabulous with a dab of warm butter. I found a great recipe video that will help you make your own. Whenever I get a minute I might make some; I will probably use my bread machine for pumpkin bread as it is much more healthy than traditional baking.
Jonesinfortaste has made a delicious apple pumpkin streusel bread that tastes divine! The streusel topping makes it crunchy like a biscuit, while the actual loaf itself is moist and sweet. As expected it has a hint of cinnamon, which is a must with breads and apple.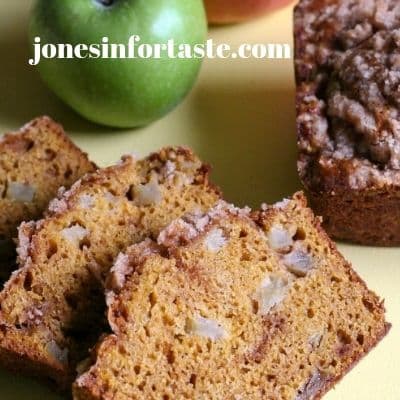 Pumpkin Apple Recipes For Breakfast
Start the day right with pumpkin and apple, whether it is in the form of some healthy pumpkin granola with chopped apple added, a smoothie or some muffins! Pumpkin breakfast recipes with apple are amongst some of my favorites!
One thing that is amazing for kids and adults alike is my healthy pumpkin apple muffins. These are a nutritious healthy treat anytime of the day but are great for a quick breakfast. You can see them below!!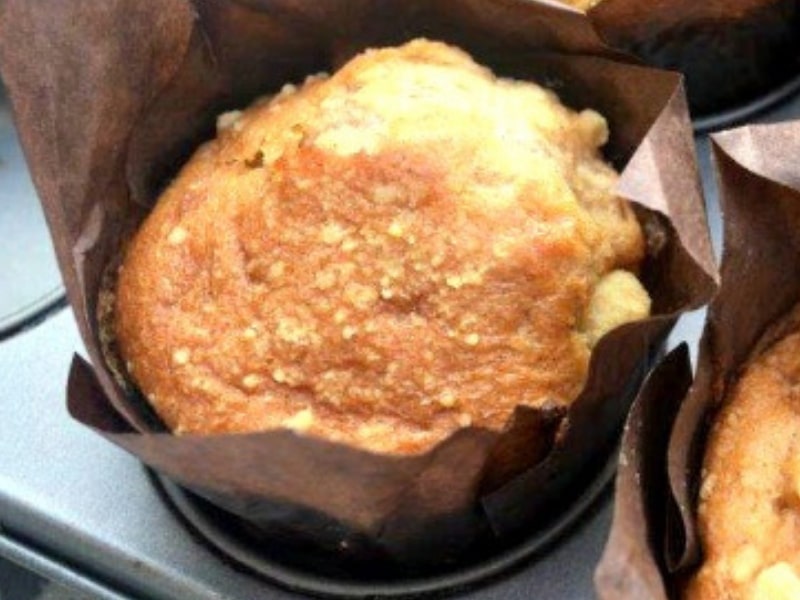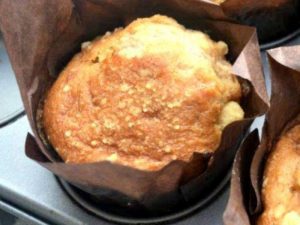 Bucket List Tummy has come up with a healthy apple pumpkin pie with oats! Yes this technically sounds like a dessert, but it has oats so I am going to call it Breakfast!! I cannot think of anyone who would not want a portion of pumpkin pie first thing in the morning!!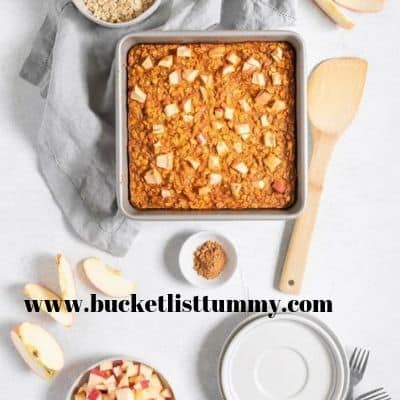 The best news is her recipe takes under an hour and can be turned into small bars for weekday snacks! I am thinking these would be good for the kids when they come home from school!
Pumpkin Apple Soup Recipes
Goodness I really do adore a bowl of hot soup on a cool Autumn afternoon and nothing goes better with pumpkin than apple. Previously I have made a creamy pumpkin soup with apple and sage! You know that herbs really add the final touch to a recipe and sage enhances the apple and pumpkin flavour in my soup.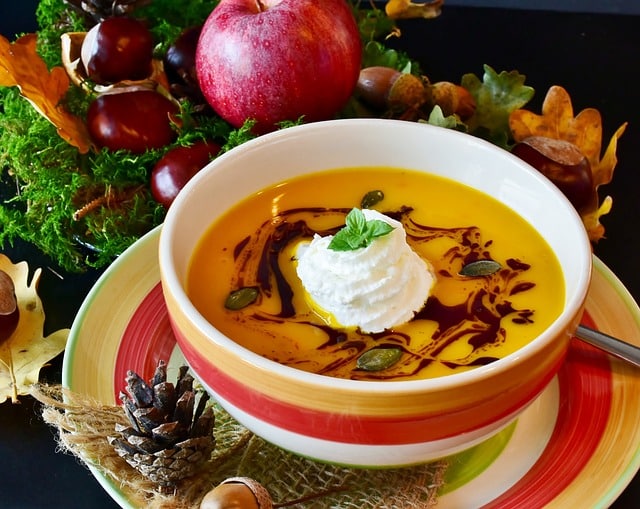 I could blow my own trumpet all day regarding my pumpkin recipes, but I won't so I am going to share some of my other favorite foodies pumpkin apple soup recipes so you can enjoy them also.
Dairy Free For Baby has a neat pumpkin soup recipe that features amongst lots of other lovely ingredients! What I love about hers is the fact that suits basically any dietary requirement so it is a good one to make if you are having a dinner party with lots of guests!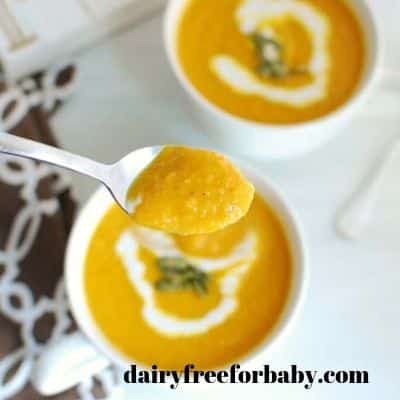 The other thing I love about this is that I can add it to my list of suitable pumpkin baby food recipes! I love introducing my infants to as many different foods and vegetables as possible (this recipe has onion, vegetable broth, garlic and a small amount of curry) when they are young so they can acquire a taste and be less fussy eaters when they are toddlers and pre-schoolers (it has worked well for me so far)!
Pumpkin Apple Salad Recipes
I had an amazing idea to make a pumpkin salad with apple! I already made a simple pumpkin salad with feta cheese which tastes amazing and I plan to change a few ingredients here and there to get my salad ready!
I will add my amazing salad here whenever I have some fresh pumpkin! If I cannot wait long enough I might just go ahead and make it with canned pumpkin!
So far I might add meat such as bacon or ham, as these work well with apple. I plan on some hard cheese possibly grated, beetroot, walnuts, leaves and lots more.
Delicious Pumpkin Apple Recipes for Dessert
Pumpkin custard recipes are a nice treat for a small easy dessert. I love pumpkin custard but the only thing better is one with apple. I mean you can go for a quick fix of pumpkin and apple, by spreading this over some apple pie or you can actually add the apple to the pumpkin custard.
Susan of Blog Fat Free Vegan made a healthy pumpkin dessert of pumpkin oat cakes and apple pecan compote. These look amazing and are full of nutty goodness! They can be eaten for breakfast if you fancy something different or after dinner.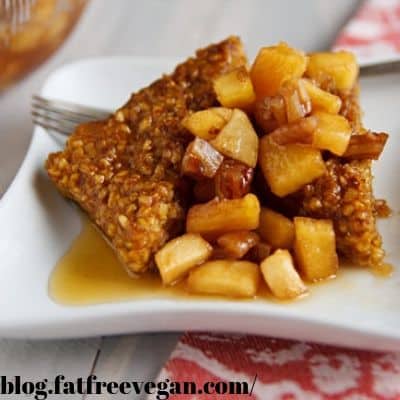 Life Sew Savory put heaven on a plate whenever she came up with this pumpkin dessert idea! Yep! She has combined pumpkin pie (YAY) with apple crisp (double YAY) served along with a dab of ice cream!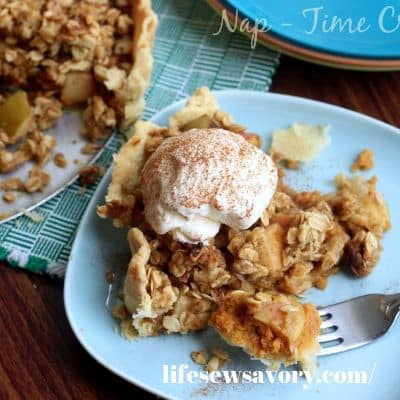 It looks amazing on a plate and I cannot smell it from here. I will definitely be adding this to my desserts to bake this Fall!
You Can Add Apple to Most of Your Pumpkin Recipes
Apple works really well with pumpkin, so much so that you can add it to lots of pumpkin recipes. The amount you add will depend on how subtle you want the apple to taste without overpowering the pumpkin.
I have previously added apple to pancakes with cream (calorie overload) and donuts, such a sweet treat!!
Hopefully I have left your taste buds tingling!
Did you enjoy these Pumpkin Apple Recipes?