Making your own bread is a definitely the best way to control the taste and healthiness of your recipe. I thought it would be a good idea to show you the best bread machine for pumpkin bread recipes, since I have so many of them.
These bread maker ideas are going to be a fabulous addition to your kitchen.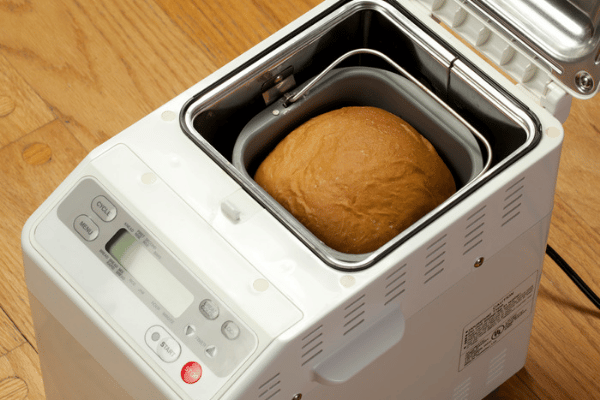 Buying a bread machine is an awesome investment and gift for someone who loves to make their own loaves, rolls and other bread recipes!
A lady who loves pumpkin and bread will love you forever if you buy her one of these, they make awesome pumpkin gifts!
I hang around the bakery department of my local food store because the smell is heavenly; my hubby suggested I make my own so that I could experience this in my own kitchen! He is full of good ideas that's for sure 🙂
I will consider the advantages of bread machine, the best ones available and some of my favorite bread machine pumpkin bread recipes.
Why bother with bread machine recipes when you can buy at the supermarket?
I used to think it was much better to buy from the supermarket as opposed to making my own until I did my own research and now I try and make as much as my own bread as possible!! There are so many benefits:-
You control the ingredients! This means you can add whatever flour you wish to make it wholewheat or gluten free! The other biggie is less preservatives as you do not need to store the loaf for days/weeks before it is eaten! Your bread is fresher and tastes so much better because of this. Goodness my loaves never seem to last more than 24 hours but I do not mind as it gives me another excuse to smell the divine aroma when baking another!
It is cheaper than a loaf from the store! I love saving money as it means more into my clothes shopping fund 🙂
Bread machines are easy to use as you just have to follow the instructions! Remember you have to add your pumpkin pureed! It is so easy to puree pumpkin with my tips on how to cook pumpkin.
How to pick the best bread machine maker?
So many to choose, how will I ever pick?! I always check reviews, price and features before making a decision. The really expensive machines are more than likely for commercial use for someone who will be knocking out lots of loaves daily.
The ones I have featured cost less than $100 and are fabulous rated by their users. I have showcased a few below:-
Automatic Bread Machine Maker by SKG
SKG Automatic Bread Machine 2LB - Beginner Friendly Programmable Bread Maker (19 Programs, 3 Loaf Sizes, 3 Crust Colors, 15 Hours Delay Timer, 1 Hour Keep Warm) - Gluten Free Whole Wheat Breadmaker
This automatic SKG bread maker comes highly recommended especially for making gluten free pumpkin bread. It can also be used to make pizza dough should you wish to make pumpkin pizza. This particular machine can make 3 sizes of loaves; 1lb, 1.5lb and 2lb for those that need more bread! Whilst the appliance itself is small it is very efficient and makes great tasting bread with all the additives you need, herbs, nuts and raisins.
This is so easy to use for beginners so if you are just starting out this is the one to buy! I had to add a video to show you all the benefits as it would take me all day to list them.

Trust me bread machine pumpkin bread tastes so much better and is so much healthier than the ones you can buy at the store.
I could list several more of these and detail their benefits but I will leave them below. These are all bread machine makers under 100 dollars.


Best Bread Machine Pumpkin Bread Recipes
Now that I have sorted you with one of the best bread machine makers I need to show you my wonderful collection of pumpkin bread recipes. You will be able to make a different one everyday of the week!
Easy Chocolate Chip Pumpkin Bread- if you are a chocaholic this is for you!
Pumpkin Cinnamon Rolls Bread Machine - if you want to made pumpkin cinnamon rolls with your bread machine you can with this recipe!
Cranberry Pumpkin Bread Recipe - if you want some berries in your pumpkin bread you can see how here
Best Gluten Free Pumpkin Bread - perfect for coeliacs
Did you find the best bread machine here? How often do you use yours?