Pumpkin Bread Recipes
Pumpkin bread recipes seem to fall into two basic categories. Those that you would eat with soup or savory dishes, or those which are more like cake.
The second type usually contain sugar or honey but are a bread shape.

There are lots and lots of different combinations of both types of homemade pumpkin bread. Recipes also include unusual breads such as the Australian damper, which can be made on a barbeque. I've tried out a few, and will share them with you below.

Many of them are so easy you can make them in one bowl without a mixer and some can even be made in a bread machine.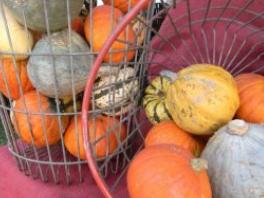 A piece of warm pumpkin bread whether a sweet one or not, and a cup of pumpkin spice latte or pumpkin spice coffee taste fantastic at any time of the day.
Savory pumpkin bread recipes and what to eat with them

Why would you bother to make a pumpkin loaf anyway?
Well, home-made bread is one of life's greatest pleasures, but when combined with the moist, warm orange glow of pumpkin it is sublime.
Pumpkin also adds fibre and lots of useful vitamins and minerals. It makes a lovely change and will impress everyone. I love breads which include olive oil, nuts or pumpkin seeds, or even olives. These go beautifully with all kinds of soups, even with my special roasted pumpkin soup it's not overkill.

Try a few of these and see which one is your favourite. If you've got one you'd like to share with us, why not submit it below and we can all try it out.
Sweet pumpkin bread recipes and what to eat with them
I've seen sweet pumpkin breads with chocolate, banana, raisins, dates, pumpkin pie spice, all kinds of nuts, honey, maple syrup. The world is your oyster. They are great for a mid morning snack with coffee or for afternoon tea. Why not make one for a Halloween treat to impress your party guests.
Here are a few of the ones I like best:
And now your turn! Have you got a family recipe that has been handed down for a wonderful pumpkin bread?
Do you have a fabulous pumpkin bread recipe?
Have you got a lovely pumpkin bread recipe that we will all love? Why not share it with us here, and we can all try it too? Then your friends will be able to visit your own pumpkin recipe page and comment on it. Maybe they will join in the fun too and add one of theirs. You can add a photo of your creation too if you like. It doesn't have to be an amazing shot, just take one with your phone!

Back from Pumpkin Bread Recipes to Pumpkinlicious Home Page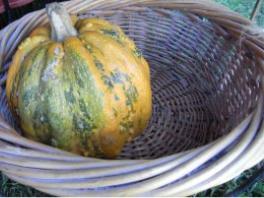 ---