This Pumpkin Chutney is so simple, you'll be wondering what took you so long to make it. Perfect gift for upcoming holidays as well!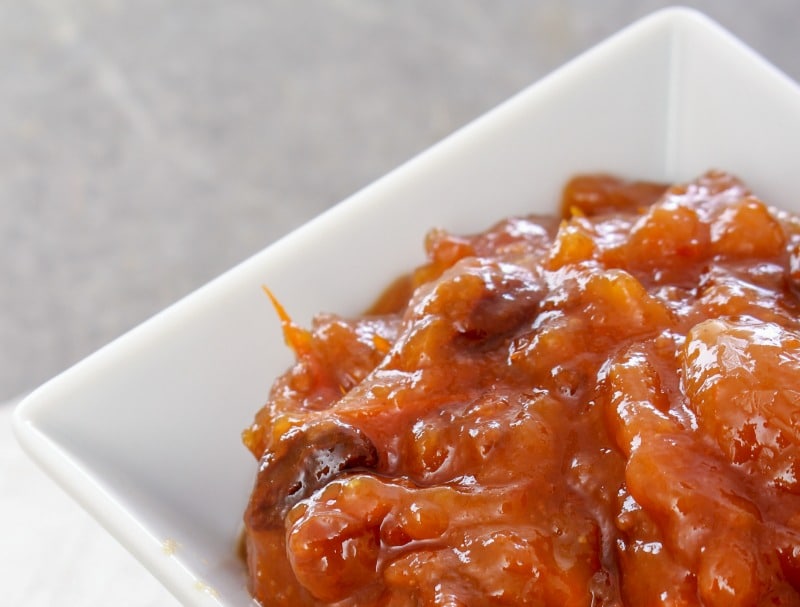 I have to make a bit of a confession. I'd never made pumpkin chutney in my life before this, and now that I know how I'm hooked and ready to keep making!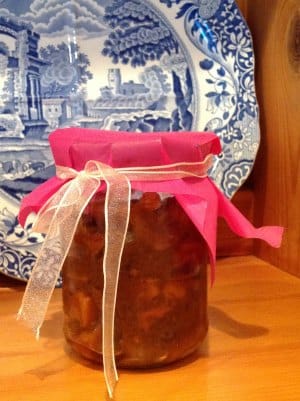 Chutney typically isn't made with pumpkin, but the addition of it is fabulous. The aromatic combination of dates and spices is wonderful with the sweetness of the pumpkin.
Jars of this would make great Thanksgiving or Halloween pumpkin gifts for your friends.
Before making this recipe, I'd honestly never even heard of chutney before. It wasn't a common dish when I was growing up, and apparently wasn't all that common to make either.
Part of the reason that I love cooking so much is that I can make recipes that I wouldn't normally make. This pumpkin chutney is one of those recipes.
It's good, it's flavorful, and it honestly pairs up nicely with a ton of different foods.
This recipe makes 3 250g jars.
Make sure the jars are really clean and warm them in the oven.
Mason jars for your chutney
Ball 40801 Golden Harvest Mason Regular Mouth 8oz Jelly Jar 12PK 'Vintage Fruit Design'
4OZ Mason Jars With Regular Silver Lids and Bands, Ideal for Jam, Honey, Wedding Favors, Shower Favors, Baby Foods
Regular Mouth Glass Mason Jars - Use as Jelly or Storage Jars, Ideal for Homemade Sauces, Pickles, Candles, or Tea
Pumpkin Chutney Recipe - How to make Pumpkin Chutney Indian
I hope I have teased you long enough to keep you reading for my secret spicy Indian Pumpkin chutney recipe with pumpkin! I know you will love it as much as my family do!
Yield: 3 jars (8oz.)
Pumpkin Chutney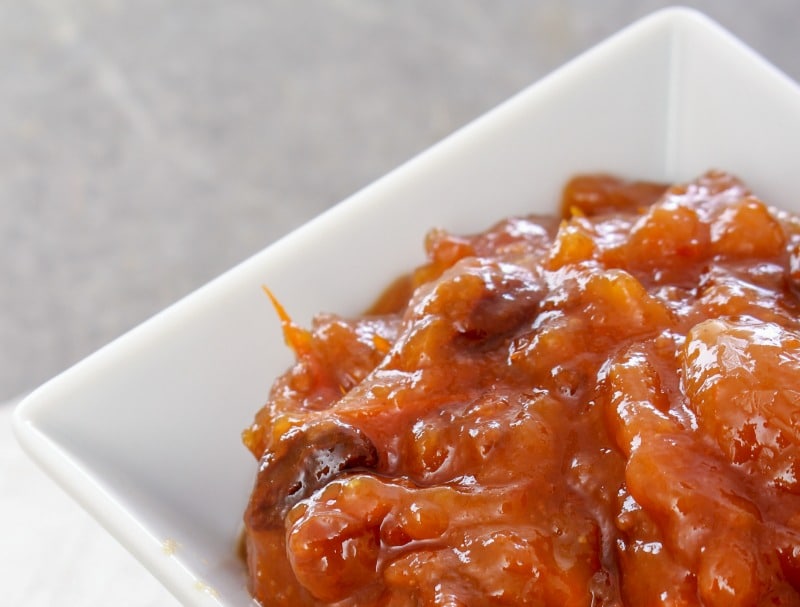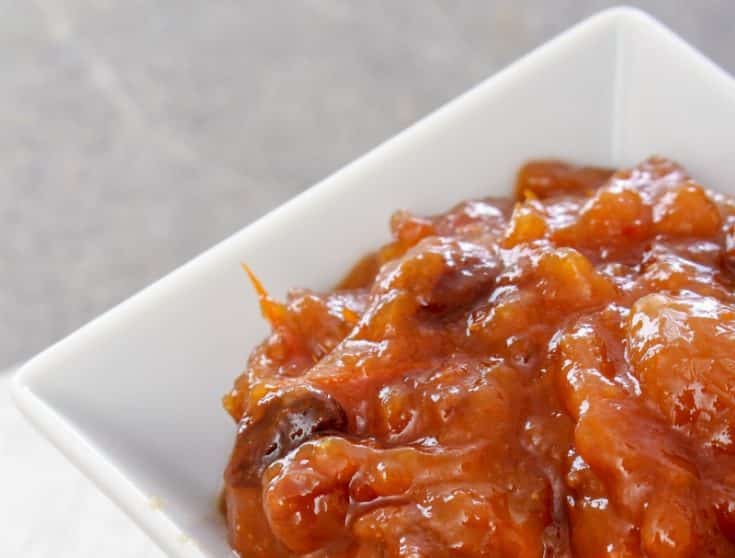 This Pumpkin Chutney is so simple, you'll be wondering what took you so long to make it. Perfect gift for upcoming holidays as well!

Prep Time 10 minutes

Cook Time 25 minutes

Total Time 35 minutes
Ingredients
½ - ¾ cup dark brown sugar
¼ cup vinegar extra
1 onion - approx 70g chopped
Dates - 50g chopped in half
Pumpkin - 300g chopped in small dice
1 tablespoon cornflour
¼ teaspoon nutmeg
¼ teaspoon cinnamon
¼ teaspoon ginger
¼ teaspoon black pepper
Instructions
Make a paste with the cornflour and spices by adding the extra ¼ cup vinegar and mixing until there are no lumps.
Heat the vinegar and sugar and stir until dissolved. Add the onion and pumpkin. When they are soft, add the dates and cook until they are soft too, stirring often.
Add the spice mixture and simmer until the chutney thickens.
Pour into hot jars and cover.
This keeps for ages, but it probably won't! It's far too delicious!
Serve with cold meats, sausages, hamburgers, Ploughman's lunches, cheese, sandwiches, curries, and salads. There must be more things you can eat it with, but that's all I can think of just now.
Remember that this sweet pumpkin chutney recipe does make a great gift during holiday time. Take the time to decorate the small pint jars and have them looking beautiful to give to your family and friends.
Who doesn't like to get a homemade gift from someone that they love? Like my pumpkin pie soap with whipped cream frosting this makes a great Thanksgiving host gift!
There are so many easy pumpkin chutney recipes out there including spicy versions that work well with Indian Naan breads and fruity ones featuring apple and pear. Pumpkin and apple chutney anyone? If you have tried this let me know what you thought of it.
It is amazing the things you can add to this dish.
What would you like to add to your chutney with pumpkin?! How about some squash or chilli. The choice is really yours and sometimes depends on what you want to eat it with. Or whether you want a spicy dish or a sweet dish.
Chances are you will also love my selection of pumpkin dips and pumpkin kumquat marmalade if you like this chutney.
What would you eat pumpkin chutney with?