My pumpkin kumquat marmalade recipe is low carb for those who don't like, or can't have too much sugar. You could replace the sugar with splenda if you wanted, as this jam is thickened with gelatine. Because it is low sugar, it won't keep as long as most jams, and it might even be worth storing some of it in the freezer.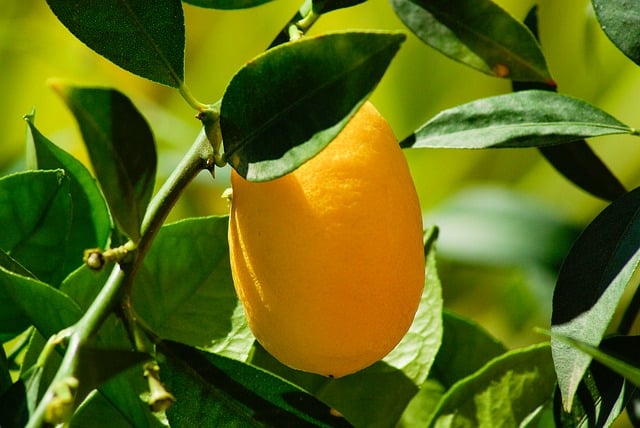 I have a beautiful varigated kumquat tree in my garden, and I'd never used the kumquats. This year I couldn't bear the waste any longer, so when the ripe fruits were blown off the tree by some high winds, I thought, I know, pumpkin marmalade, they'd be excellent for that. The skins are quite sweet when the fruits are very ripe, and the juice is very tangy.
How Make Kumquat Marmalade With Pumpkin
Lots of my friends crave over my pumpkin butter recipe so now I cannot wait until they try this. I wonder which one they will prefer. The good news is that this pumpkin kumquat marmalade recipe is extremely simple. The hardest part might be waiting for the kumquats to fall off the tree!!
Pumpkin Kumquat Marmalade Recipe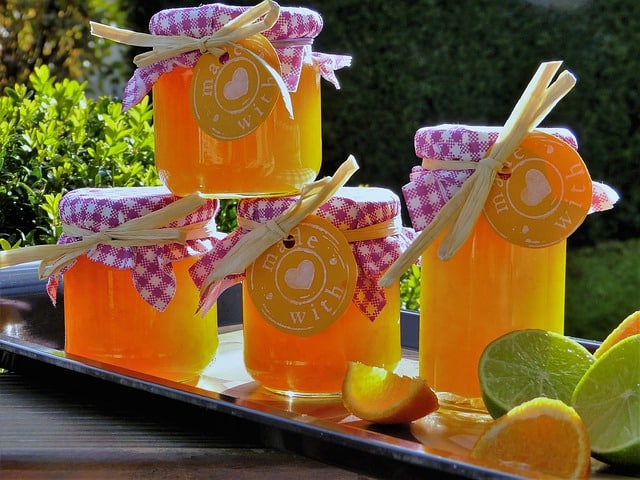 Ingredients
3 cups of chopped kumquats
2 cups of pureed pumpkin (canned or fresh)
400g castor sugar
1 apple, peeled and chopped
2.5 tablespoons of gelatine (dissolved in half cup hot water)
3 cups water
1 inch fresh ginger, grated (optional)
Instructions
First of all, wash and chop the kumquats, and put in a pan with the water, pureed pumpkin, apple and sugar. (To make pureed pumpkin, roast or boil the pumpkin. If boiled make sure all the water is drained off well or the puree will be too wet. Mash with a potato masher or puree in a blender. Can be kept in the freezer until needed).

Bring to the boil and simmer until the kumquats have broken down. You can help break up the fruit and make the marmalade smoother with a potato masher. If you like ginger, you can grate in the ginger at this point.

Mix the gelatine into a half a cup of boiling water, stir into the marmalade and then simmer down until it is like a tomato pasta sauce in consistency.

The gelatine won't set the jam until it has been chilled in the fridge overnight.

Be very careful handling the hot jars. You need to keep them hot to pour in the marmalade. If you pour hot jam into a cold jar, the glass will crack.

The safest way is to get a large spoon and spoon the marmalade into the jar. Seal and allow to cool.

When the pumpkin marmalade is cool, chill it in the fridge overnight. In the morning, you will have a delicious set marmalade for your toast!

Pumpkin gifts like a small pot of this kumquat marmalade with pumpkin will go down a treat with your friends this Fall and Thanksgiving! I might leave a small jar for all my guests after they eat their Thanksgiving dinner. They will think I am the best hostess ever!
Do you need to sterilize your jam jars for your pumpkin kumquat marmalade recipe?
I am such a sucker for cleanliness and I always sterilize my food containers and jars before using them for any of my pumpkin recipes, especially if I am going to freeze them for later consumption. I mean it is so easy and quick and it gives me peace of mind!
There are various methods to do this.
1. Put in a large pan of boiling water for 10 minutes
2. Wash them under the tap, leave wet and microwave for 30-45 seconds
3. Put in the oven, upside down, at 275F/130C for 20 minutes.
4. Dishwasher, only use this method if your dishwasher has a special sterilising or steam setting otherwise it will not be hot enough.
5. Sterilising fluid, available from chemists.
Now you can enjoy your delicious pumpkin kumquat marmalade with some hot toast for breakfast or even as a bedtime snack!
Will you be trying this pumpkin kumquat marmalade recipe this Fall?