Pumpkin Muffin Recipes

All my variations on basic pumpkin muffin recipes mean you'll never get bored. Add fruit, nuts, white or dark chocolate chips and different spices to create many delicious kinds of treats to satisfy everyone, whether for a morning coffee or a Halloween party.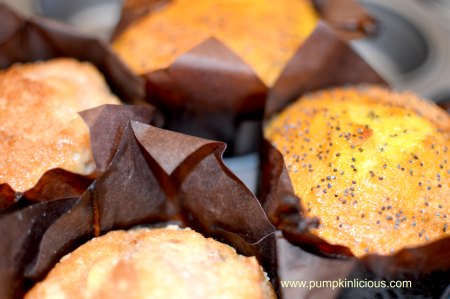 I remember a rhyme from when I was a child that we used to sing: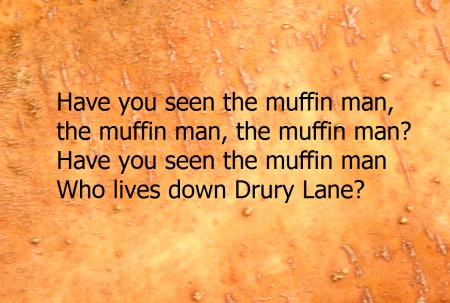 I have just found out, through that fantastic invention called the internet, that this rhyme was first recorded in 1820.  Of course the original words are slightly different to the one I remember.  As a child of course, I had no idea what I was singing about.  It's only now, that I discover that in Victorian England, the muffin man would be walking the streets delivering baked goods to households, ringing his bell to let people know he was coming.  Those would be the flat variety that we know of as English Muffins. 
The type which developed in the USA was a deeper shape, more soft and bread like and sweet, and that is the muffin that we all know and love in our coffee shops today. 

These recipes are a great way of getting something healthy into your mid-morning treat.  Pumpkin contains fiber and lots of minerals and vitamins, so it makes sense to add to lots of your baking.  It also makes your creations moist and very moreish. 
I keep banging on about experimenting with the basic recipes and doing something different, so do experiment and try some more unusual combinations. 

If you come up with a great combination, you can share it with us here on Pumpkinlicious where your creation will be made into a webpage of your very own!  Just submit it in the form at the bottom of the page. 

And then, why not try out a healthy pumpkin muffin recipe from my selection:


Is Your Pumpkin Muffin Recipe the Best?
Have you got a delicious pumpkin muffin recipe that your friends adore? We'd love to try it too? Your recipe will become a permanent webpage on this site and people will be able to comment on it there. You can add photos too. They don't have to be professional standard, you can even use your phone!
For more delicious baking, check out my Pumpkin Breads

Return from Pumpkin Muffin Recipes to Pumpkinlicious Home Page


---