If you are looking for another great idea for a Jack O Lantern you need to check out these ghost pumpkin designs. I have ghost pumpkin carving ideas and also painted pumpkin ideas too for those who do not want to use sharp tools!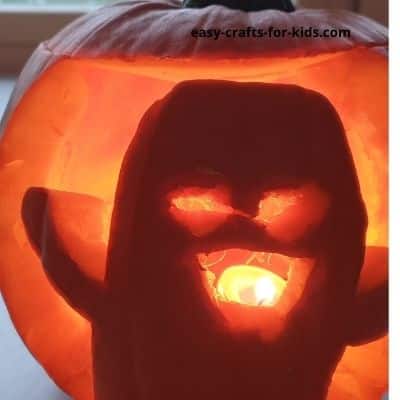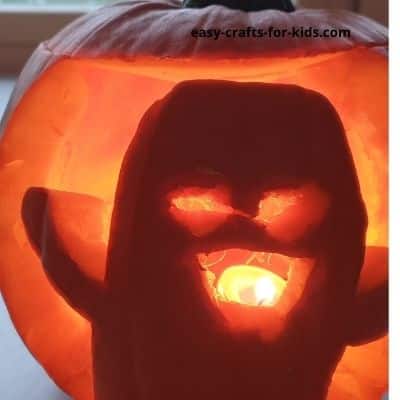 Everyone associated Halloween with spooky things like ghosts! There is nothing better to give someone a fright on Halloween night!
My kids and I are always looking for different pumpkin carving ideas and this year we opted for a ghost!
Previously we have made a Pumpkin Cat Face and a Spider Painted Pumpkin
We all like friendly ghosts like Casper, and he was definitely the inspiration for my latest pumpkin design.
Ghost Pumpkin Carving Templates
These free carving templates will help you complete these ghost pumpkin designs. Unfortunately I lost the template I used for mine but if you look at my image really closely you should be able to copy it. I based my free pumpkin carving ghost idea on the video below:-
I did find some other great ideas online and have shared the best of these below:-
This one is super cute but a bit money at the same time. It is a cheeky ghost sticking it's tongue out. Currently it is featured on the site Real Simple
Can you show me any other pumpkin carving ideas ghost?
Ghost Painted Pumpkin Ideas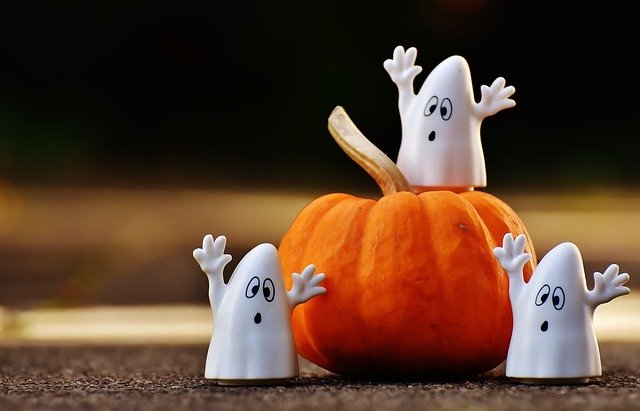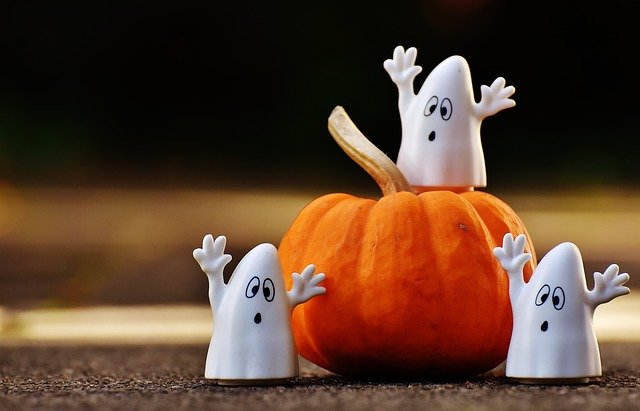 There are so many ways you can turn a pumpkin into a ghost this Halloween. I love these pumpkin decorating ideas for preschool kids who want a pumpkin ghost.
You can simply paint your orange pumpkin white and add black eyes and a black slanted smile.
Another idea to paint lots of small white ghosts on your pumpkin and add black eyes.
You can also do footprint or handprint ghosts on your pumpkin and take a picture and use it as a keepsake.
I have also seen some people using small white pom poms or cotton wool balls to decorate a ghost shape on a pumpkin.
One of the prettiest no carve ghost pumpkin designs I seen was a teal pumpkin decorated with pink ghosts and white stars! You can check it out on Twinkle Twinkle Little Party.
These no carve ghost pumpkin designs are super easy and suitable for young kids!
Please tell me which are your favorite. Maybe you have your own unique idea. If so I would love to feature it here.
Do you like these Ghost Pumpkin Designs?