If you are interested in creating an animal on your Jack O Lantern this year you need to check out these pumpkin carving owl templates! Find out where to get free owl pumpkin stencils.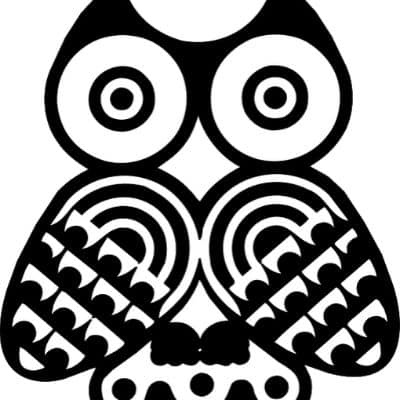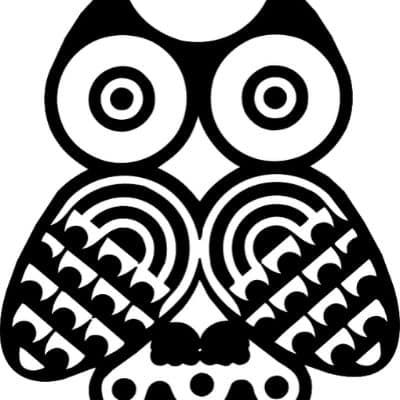 This is one of my most favorite ever ideas for a pumpkin carving! I mean who does not adore this Bird of Prey and I guess we all want to be like the wise old Owl.
My kids now love Owls after reading about Old Brown in Peter Rabbit! He has his old island and they think he is super cool.
I guess all of this inspired me to go looking for owl pumpkin stencils, and I have to be honest some of these are super tricky!! Hopefully I have listed some easy ones for you to try!
Before I start I strongly recommend you get some of the best pumpkin professional carving tools out there as they will make things easier for you. Which owl pumpkin carving stencil will you use first?!
Where to find free Owl Pumpkin Carving Template?
You should know by now that I like to find things that cost nothing, hence my list of free advanced pumpkin carving patterns. The good news is that I have found several of these online.
In some cases I do a simple search for owl templates or owl designs and I find something that I can replicate on a pumpkin.
Pumpkin Stencils - they have a printable owl pumpkin stencil which looks simple and fabulous when completed.
If you want to create an owl in it's natural habitat, i.e sitting on branch then this free pumpkin carving owl template is for you.
If you are struggling to create the wings why not just do an owl pumpkin face. You can even do a combination of carving and painting if you find it easier!
One thing I have noticed is that these can change so that they might be readily available now but disappear when you need them! Therefore I recommend you print them out if you are even slightly interested in them.
If you are really despairing at your attempts at an owl pumpkin you might appreciate this no carve idea! This is perfect for little kids as there are no sharp tools involved, but it still looks awesome and is so much fun to create!

As always I am always looking for new pumpkin carving owl patterns. People like to make different things each year as they are always trying to make their Owl Jack O Lantern better!
I was pleased to find a Mandala cool owl face pumpkin stencil on Woo JR which thankfully is free to print and use! It looks fabulous but be warned it will take alot of time to carve. It is very intricate indeed!
I always start practicing my designs as early as possible! In some cases I have used turnips (because that's what we used to carve when I was a little girl growing up in the UK) and watermelons.
Can you think of anywhere else to find free owl pumpkin stencil printable?
Even More Pumpkin Carving Template Ideas
If you like these owl pumpkin designs you might also like some of my others:-
Pumpkin Cat Face - one of the most popular ideas for a Jack O Lantern face
Disney Pumpkin Carving Stencils - find your favorite Disney characters
Flower Pumpkin Carving Stencils Printable - free flower pumpkin designs
Do you like these Pumpkin Carving Owl Templates?