This pumpkin salad with feta is so simple, you'll make it over and over. Perfect for any season of the year!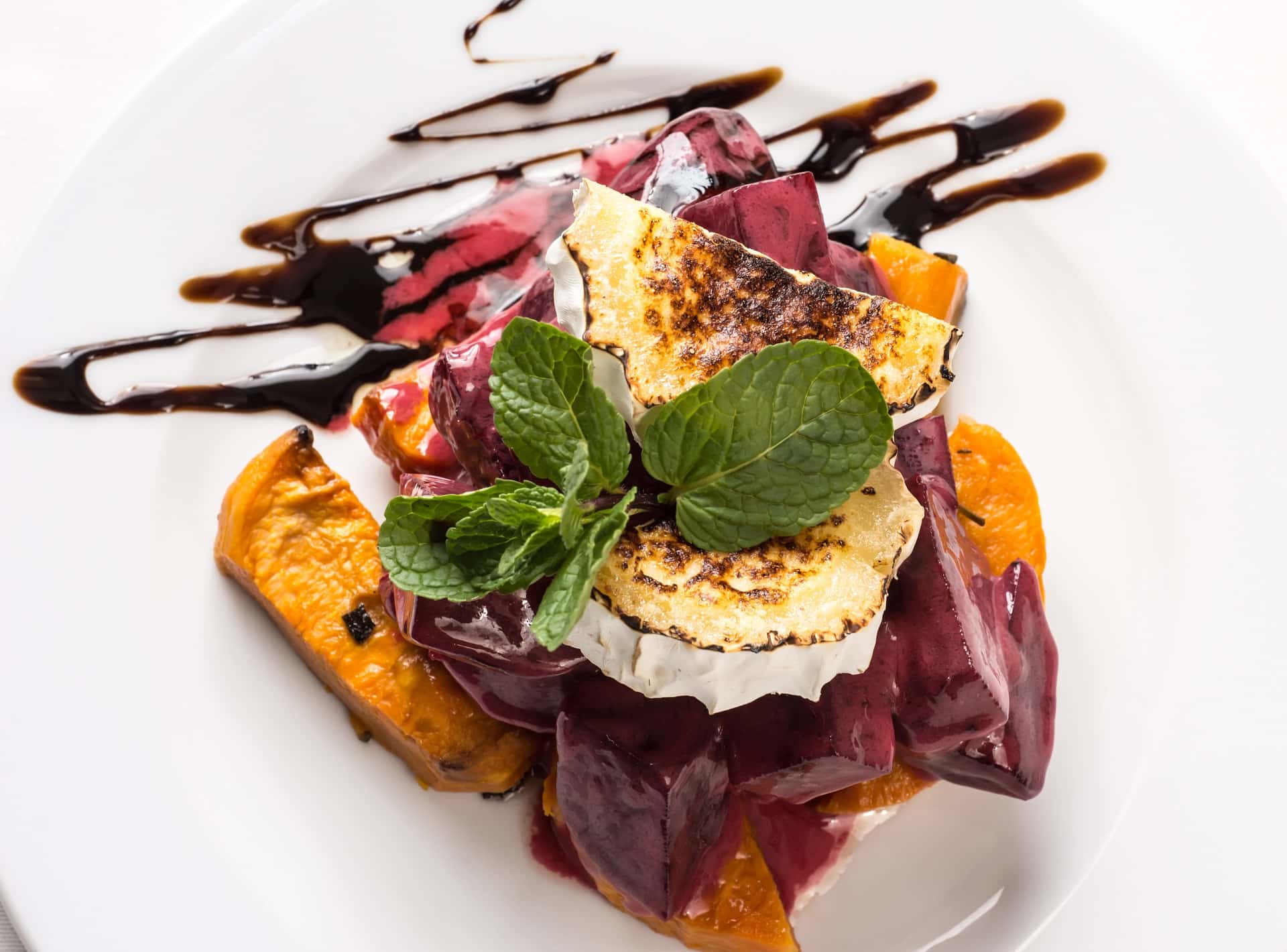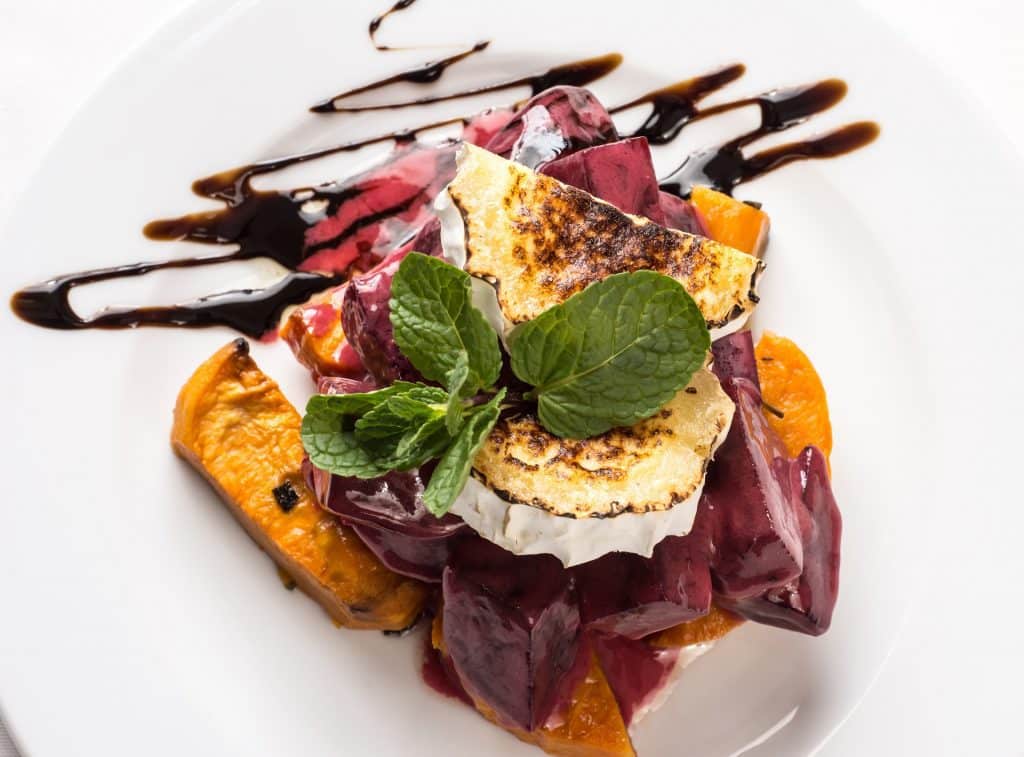 This fresh and tasty feta pumpkin salad which I made for a family party recently used fresh green beans from my garden. I used some chunks of cooked pumpkin I had left over to really help bring out the flavor.
The simple dressing of olive oil and balsamic vinegar makes this one of the easiest and quickest of salads to put together. I chilled it in the fridge for a few hours before we ate it. It was very popular. Everyone loved the way the balsamic vinegar had soaked into the pumpkin.
There are lots of different types of feta cheese. I like organic goats feta I can get here at my local supermarket. But you can get cows, sheep or even buffalo feta. Often it is sold in jars marinaded in oil and herbs and this would give an added dimension to your salad.
If you don't like walnuts, you can substitute pine nuts or even pumpkin seeds.
Click here for how to cook pumpkin
Pumpkin Salad with Feta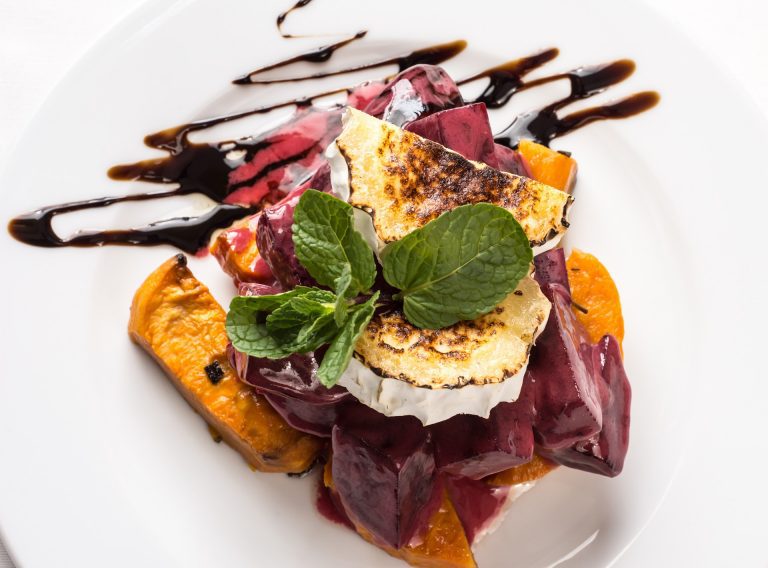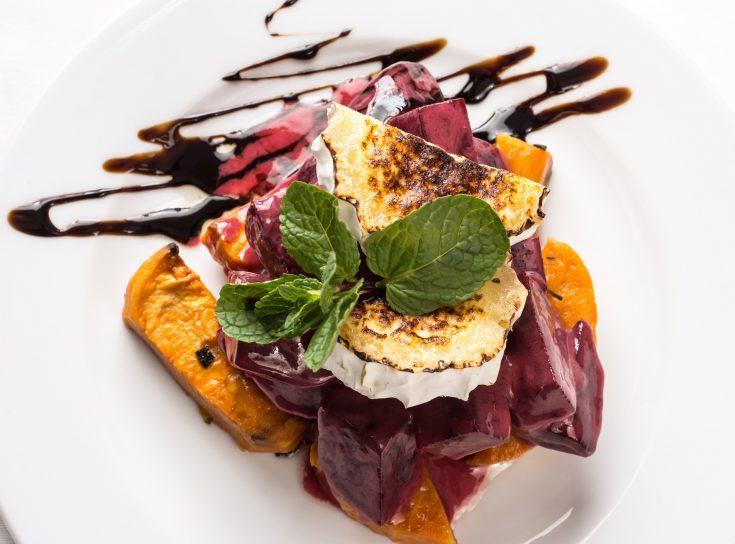 Give your salad a twist with this unique and taste pumpkin salad with feta recipe. The flavors mesh perfectly!
Ingredients
Cooked chunks of pumpkin about 1.5 inches across
Freshly cooked and cooled green beans
Feta cheese cut into 1 inch cubes
Walnuts - chopped into halves or smaller pieces
Extra virgin olive oil
Balsamic vinegar
Instructions
Randomly place the pumpkin and beans in the bowl. Top with handfuls of the feta chunks and sprinkle with walnuts.
Pour over a couple of tablespoons of extra virgin olive oil and about one or two tablespoons of balsamic vinegar.
Don't mix it round in the bowl, as the pumpkin pieces will disintegrate!
Pumpkin Salad With Feta looks better in a fancy salad bowl
Get a lovely big salad bowl, my favorite is a green glass Pyrex bowl from the 1930s. The orange pumpkin, the dark green beans and the white feta look lovely against the pale green color of the glass. I actually like a variety of different colored bowls like those below to make my cooking look even more appealing!
Premium Ceramic Set of 6, Colorful Meal Stoneware (Pasta and Salad Bowls)
Large Cereal, Soup, or Pasta Bowls, 6.1 Inch, Set of 6 Assorted Designs
Lipper International 1174 Acacia Wave Serving Bowl for Fruits or Salads, Large
This went well with my pumpkin tortilla and some of my homemade bread.
It's a super filling salad if you're wondering what to make for a vegetarian visitor. Everyone will be asking for seconds!
Have you ever had a feta pumpkin salad before? If so, what type of cheese do you prefer?