After just one bite of this homemade pumpkin ice cream, you'll never go back to vanilla flavored again. Or any other flavor for that matter!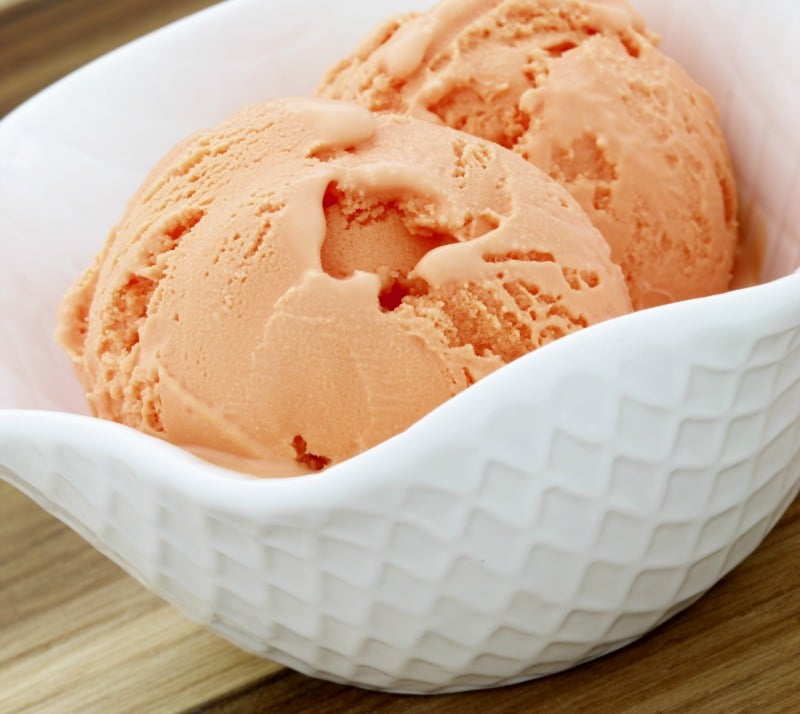 Delicious Homemade Pumpkin Ice Cream
This pumpkin ice cream recipe is creamy, buttery, thick and lush, that's the only way to describe this taste from heaven. If you are not a converted pumpkin eater, you will be after you try this.
Pumpkin ice cream variations
The beauty of this ice cream is that you can mix it with any other fruits you want. In this instance I have used bananas, but friends and family have tried it with peaches, apricots, kiwis, and absolutely divine mangoes.
I love adding lots of fruit to my ice cream as it makes it even healthier, plus it gets my kids to eat their 5 a day!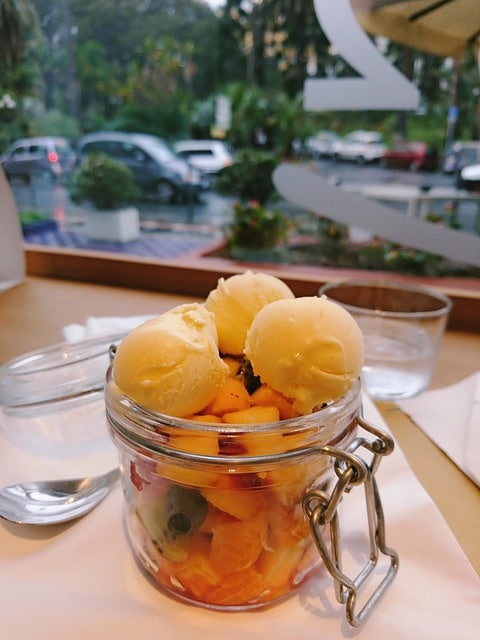 Another option is to add a crunchy crumbled biscuit or two at the end of making the mix, or small pieces of honeycomb or 'gooey' toffee.
I have made this and added a lovely couple of shards of pecan brittle to make it a special dessert, and my guests have come back for more and more!
Freezing the fruit is also an economical thing to do. If you have bananas in your fruit bowl and can't see yourself eating them before they go bad,  peel them and cut them in halves, cover in cling wrap and freeze.
The same goes for peaches, apricots, mangoes etc., which you should cut into slices before freezing.
I have used a good thick Greek yogurt in this recipe, but you can use cream if you want. The texture of the ice cream should be like a soft scoop ice cream.
You don't need an ice cream maker for this, if you have one that is fine, but you can make the ice cream without it, ensuring that you 'agitate' the mix about once an hour until completely set, to remove any ice crystals.
If you do decide to get an ice cream maker the one below, is so cool in red!  It will be a style statement in the kitchen as well as a useful gadget!
If you prefer popsicles then you need to check out my Pumpkin Pie Popsicles with Chocolate
Find my recipe for pumpkin ice cream below and find out how to find your own! No more last minute trips to the shops when you have a pumpkin craving!
Yield: 4
Homemade Pumpkin Ice Cream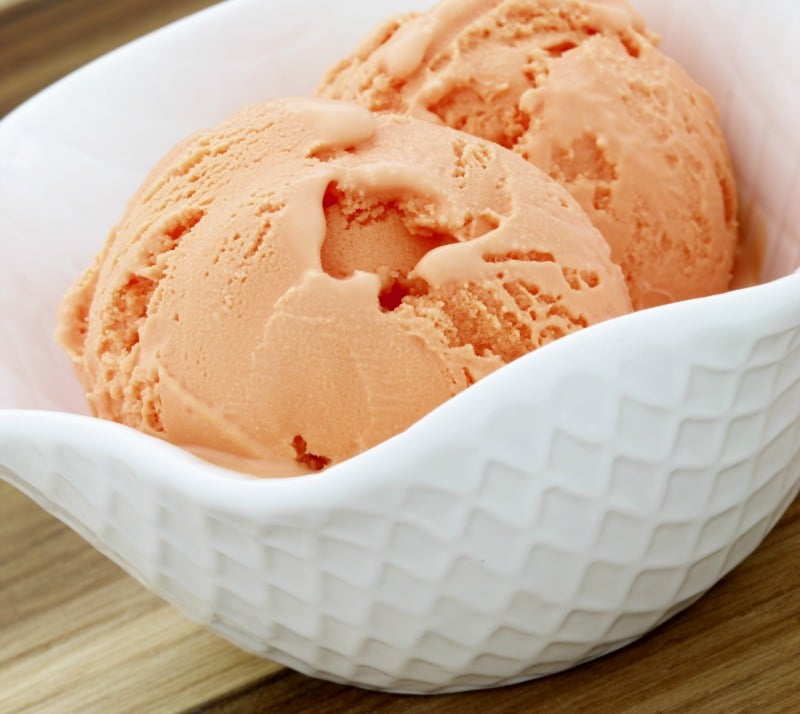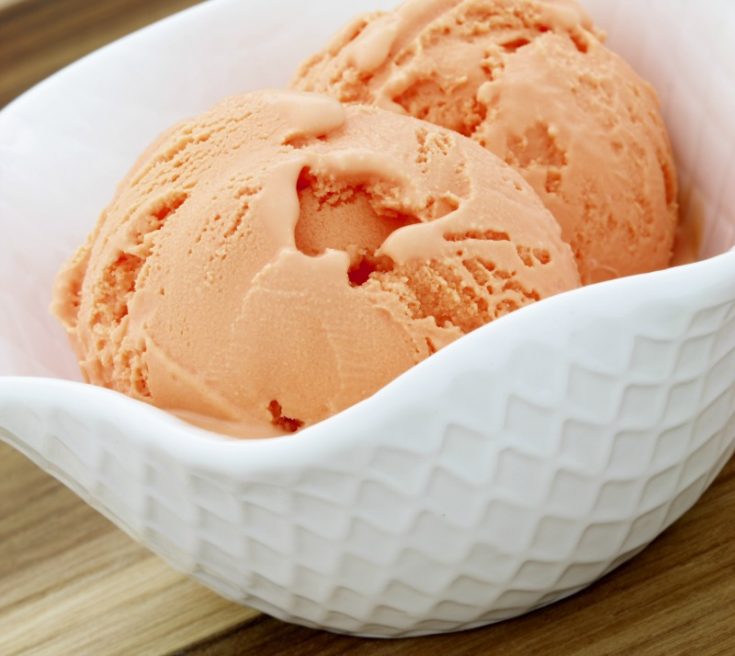 After just one bite of this homemade pumpkin ice cream, you'll never go back to vanilla flavored again. Or any other flavor for that matter! 

Prep Time 10 minutes

Additional Time 3 hours

Total Time 3 hours 10 minutes
Ingredients
1 and ½ bananas, frozen (substitute half a banana for half a peach etc)
½ cup pumpkin puree
2 heaped tablespoon peanut butter
½ cup Greek Vanilla Yoghurt
1tsp cinnamon
1 teaspoon pumpkin pie spice or nutmeg
1 or 2 tablespoon cream or milk (if mixture needs to be thinned slightly)
Instructions
Using a blender or food processor, mix together all the ingredients except the milk or cream. Make sure you scrape down the sides of the blender when mixing, to get all the ingredients that collect on the inside. If the mix appears too thick, add the milk to thin. You can eat the ice cream immediately!
If you want to freeze it, scoop into a plastic tub and place in the freezer. After one hour, remove and stir to get rid of the ice crystals. Repeat this process every hour until the ice cream is set. Or place the mix in your ice cream maker and follow the manufacturer's instructions.
Here are more amazing pumpkin desserts!
If you want to add something more to your ice cream, then you need to try my Pumpkin Ginger Ice Cream.
Pumpkin Ice Cream for Dogs!
A funny little story for you. Believe it or not, a good friend of mine actually feeds this ice cream to her dogs.
Pumpkins and peanut butter are extremely good for dogs and in small quantities, this ice cream is a great cooler on hot summer days for thirsty hounds – boy, do they love it!
Unfortunately for your prize pup, I think you will like this too much to feed it to the hungry and thirsty hound!
Do you like the sound of Homemade Pumpkin Ice Cream?