This pumpkin rice pudding is delicious and hearty, perfect for weekend breakfast! Try it and you'll agree!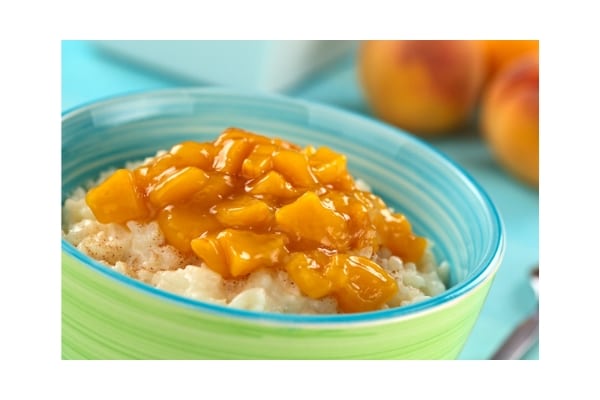 My Mom used to make rice pudding almost every Sunday during my childhood. It came piping hot out of the oven with a brown crust of milk on the top. Although this one has the addition of pumpkin, it still managed to bring back nostalgic memories of cold winters playing in the snow in the backyard, then coming in with our noses freezing cold to a warm bowl of this delicious dessert. I can still taste the flavor even to this day.
This pumpkin rice pudding recipe is crazy simple to make. Anyone can do it. Seriously!
How to make Easy PUMPKIN RICE PUDDING
Pumpkin Rice Pudding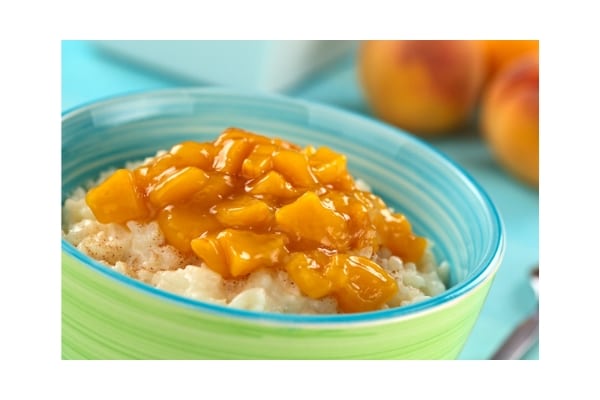 This pumpkin rice pudding is delicious and hearty, perfect for weekend breakfast!
Ingredients
600ml milk
½ cup of short grain rice (or anything you have in the cupboard so long as it's rice!)
3 tablespoons sugar
A handful of sultanas
A handful of cooked pumpkin cubes or ½ cup pumpkin puree
1 tablespoon of butter approx.
Grated nutmeg
Pumpkin pie spice, Cinnamon and/or ginger (optional)
Instructions
Put the rice and sugar and sultanas in a bowl. (Don't forget the rice will swell so make sure the bowl is big enough!) I use my favorite vintage pyrex bowl with the snowflakes on! Another childhood memory.

Add the milk and the pumpkin and stir around a bit.

If you love spices add a teaspoon of pumpkin pie spice or half a teaspoon of cinnamon and the same of ginger.

Dot some butter on the surface and grate a little nutmeg on top.

Put in a pre-heated oven at gas mark 2, 300°F. Bake for 2 hours, taking it out a couple of times during the first hour and giving it a stir.

Perfect! Nostalgia in a bowl!
If you start making this every weekend like my Mom did, it'll quickly become a family favorite in your home as well. No one can deny the warmth and the sweetness and after eating one bowl, your entire bowl just feels ready to take a nap and snuggle up. Perfect for winters and super cold days, this pumpkin rice pudding is certain to be a hit in your home!
Why Not Try Some of My Other Pumpkin Desserts
Banana Pumpkin trifle - the only thing better than pumpkin trifle on it's own. Amazing Thanksgiving dessert idea.
Pumpkin custard dessert - easy simple recipe which requires a few ingredients with no compromise in taste.
Easy Pumpkin Coffee Cake - coffee cake is my hubby's favorite especially when it has buttercream icing on top
Pumpkin Gingersnap Cheesecake - pumpkin cheesecakes are hard to turn away
What do you like to add to your pumpkin rice pudding?