Hooray for Fall and the best pumpkin bar recipes around! There is nothing more satisfying than getting your daily dose of pumpkin and pumpkin bars are the perfect way to grab a bitesize of you favorite Fall fruit.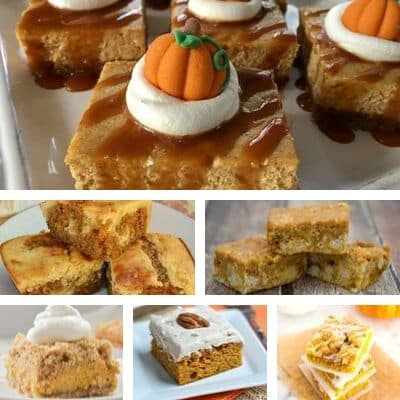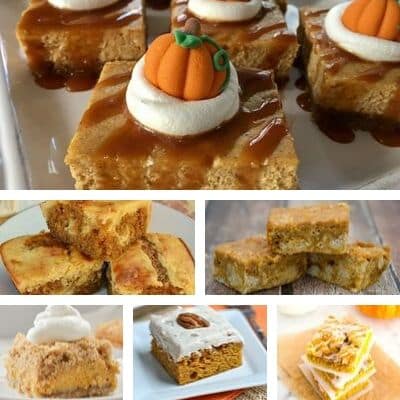 Here in our house we love having a nice bun or cake post dinner accompanied by a hot cup of tea. It is a household ritual. I am always watching my figure so naturally I pick something snack size that is lower in calories than a large slice of cake or bar of chocolate.
I find pumpkin bars to be great choice as technically they contain at least one piece of fruit and are smaller than some of the other pumpkin desserts you can eat.
There are so many awesome recipes out there featuring pumpkin bar recipes and I am pleased to be able to bring you the crème de la crème. I guarantee there is something that everyone will like (provided you are a pumpkin lover, if not I am not sure why you are here)!
Fall Pumpkin Bar Recipes
I cannot wait to share my collection of the best pumpkin bar recipes to make your mouth water! These bitesize snacks fit perfectly into one hand so you can hold a hot cuppa in the other.
How many of these Best Pumpkin Bar Recipes Will You Try?