Gluten free pumpkin bread recipes are surprisingly easy to make and taste as good as they look! Please check out some of my favorites for Fall!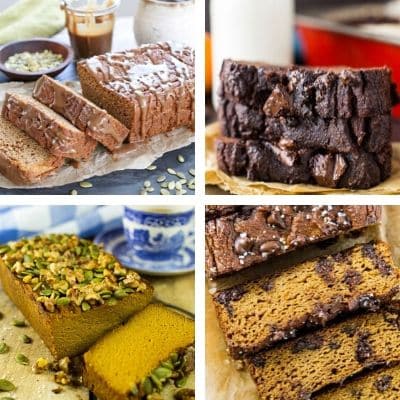 You will be pleased at some of these are very simple to make and will appeal to guests who are coeliac and need gluten free recipes!
Bread can be eaten at any time of the day, with a dash of butter and a hot cup of coffee on the side. It works very well alongside a bowl of soup or with a salad to bulk up carbohydrates.
Some of the sweet pumpkin bread recipes can be enjoyed for dessert, like my Pumpkin cranberry bread.
I am pleased that some of my fellow foodies have shared their fabulous gluten free pumpkin bread recipes with me; you can find them below.
Note many of these are paleo breads and for those unsure, those are free of gluten. Grab your almond and/or coconut flour and get baking!
Best Gluten Free Bread Recipes With Pumpkin
These gluten free pumpkin bread recipes are sure to have your mouth watering!
Which of these Gluten Free Pumpkin Bread recipes will you try?