It's fall and that means everyone it thinking of pumpkins. And if you have a pumpkin lover in your life, this is the time to stock up on the best pumpkin gifts.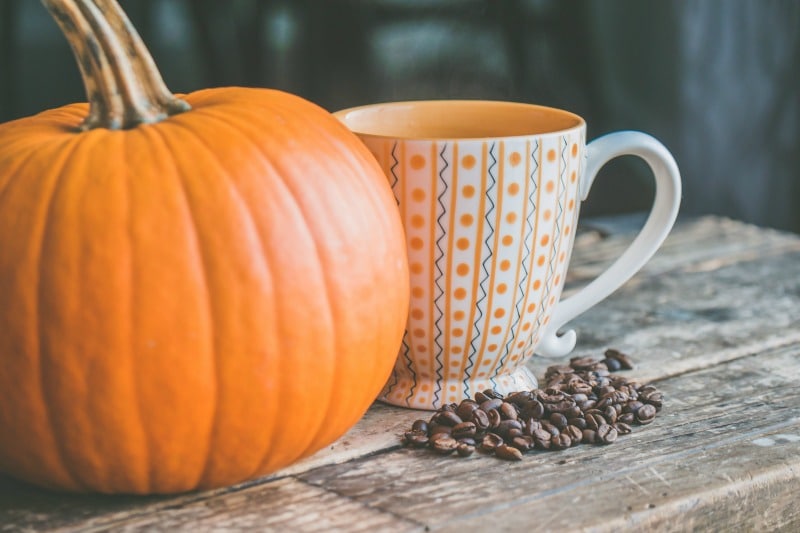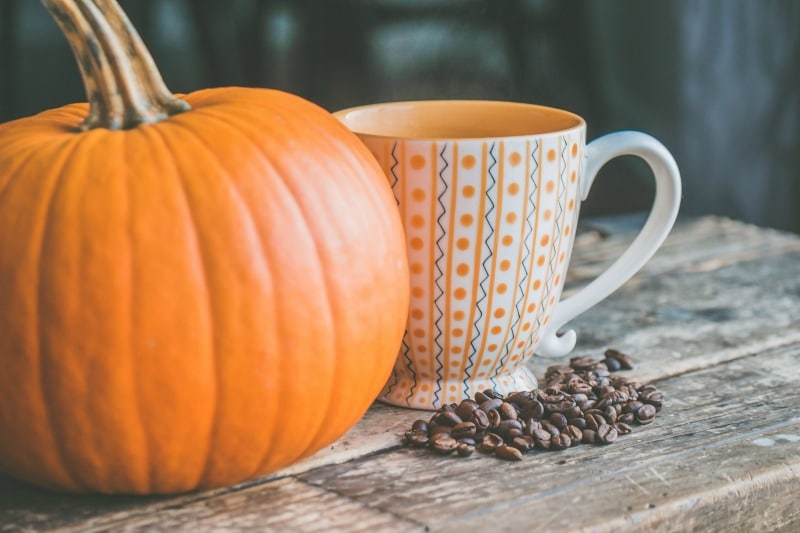 "Everything pumpkin related" is on sale during this time of the year. You'll even find unique items for your pumpkin lover friends, that you won't find any other time during the year.
For example, if you love pumpkin spice coffee you can usually only get it during the fall months. Get all the pumpkin spice coffee you need for the year now.
There are so many fun and cheerful pumpkin gift ideas! you can use these gifts as Thanksgiving gifts, fall birthday gifts, and even Christmas gifts.
Pumpkin Gifts For All Your Pumpkin Lover Friends
Imagine the surprise on your friends or family's face in March or April, when you gift them a thoughtful pumpkin gift.
Fall pumpkin mugs
For coffee and tea lovers, these campfire pumpkin themed mugs are gorgeous! just look at those colors!
The font is pretty too: so girly and special! Who says we have to just keep them for Fall, we can use them all year long, or at least that's what I will do with mine!
Hello Pumpkin Campfire Mug
I Love Fall Mug
Pumpkin Spice Campfire Mug
Fall Coffee Mug
Pumpkin Spice Is my Favorite Season
Funny Fall Coffee Mug
Pumpkin flavored food items
Pumpkin and coffee or pumpkin and chocolate, the most essential things in any Pumpkin lover's life all year long. Why not stock up on these so that you do not have withdrawal symptoms come January. These make great Pumpkin Spice gifts.
Pirouline pumpkin wafers I'm told taste absolutely divine and are highly recommended for those who love Pumpkin Spice themed gifts!
Torani Pumpkin Pie Flavored Sauce
Fall In Love Pumpkin Flavored Ground Coffee
Pirouline Pumpkin Spice Flavored
KitKat Pumpkin Pie Snack
Green Mountain Pumpkin Coffee
Starbucks Pumpkin Spice Flavored Ground Coffee
Pepperidge Farm Pumpkin Cheesecake Cookies
Milano Pumpkin Spice Cookies
Quest Nutrition Protein Bar, Pumpkin Pie
Pumpkin flavored lip gloss and balms
Tuck one of these in each purse and get your dose of pumpkin spice on the go.
These are great stocking stuffers for little girls and adults alike! Now you can taste pumpkin whenever you wish, wherever you are.
These make a cheap Pumpkin gift idea for anyone!
Chapstick Pumpkin Pie 0.15 Ounce (Pack of 6)
MODE Lip Glaze, PUMPKIN SPICE LATTE, Flavored, Roll-On Wet Shine Sheer Roller Ball Lip Gloss/Hydrating Natural Skincare Lips/Mega Moisturizing Fruit Oils/Yummy Flavor/Aroma/Cruelty Free/Vegan/USA MADE
Chapstick Limited Edition Pumpkin Pie .15 oz Lip Balm
Bath & Body Works Liplicious Lip Gloss Sweet Cinnamon Pumpkin
Burnt orange cast iron 3.5-qt pumpkin cocotte
This gorgeous pumpkin cocotte is the perfect centerpiece for the Thanksgiving table. Great for fall soups, stews, stuffings, and side dishes.
This one is on my own wish list for this year: elegant and functional it's what every kitchen needs in the autumn. kitchen!
Staub Cast Iron 3.5-qt Pumpkin Cocotte - Burnt Orange
Pumpkin posters
There are many options for pumpkin posters. Some are bucolic country scenes and there are vintage ones which look like old advertising prints.
There are even some with fairies on or kittens which your little girls will adore.
There is a poster or print for every taste, and you can buy them framed or unframed. Here are just a couple examples:
Patch Of Pumpkins by Glynda Turley 17x21 Fall Autumn Wheelbarrow Farm Barn Corn Shock Framed Art Print Picture
Autumn Splendor by Glynda Turley 17x21 Fall Leaves Farm Barn Pumpkins Corn Stalks Framed Art Print Picture
With so many print on demand companies, you can find a range of matching products for most of the images available. You can get mugs, t-shirts, mouse pads, calendars, aprons, hats, stickers, magnets.  The world is your oyster.
Have a bit of a search around amazon, and you could end up doing all your Christmas shopping!
Pumpkin t-shirts and shirts, hoodies and vests
T-shirts are always a hit with everyone.  Choose from fall themed t-shirts, pumpkin shirts, Disney, Pumpkin Patch and even "I'm expecting a little pumpkin" t-shirt for ladies! Why not use one of these as your pumpkin patch outfit.
Halloween Pumpkin Funny T-Shirt Women Short Sleeve v-Neck Casual Tee Tops Size XL (Red)
Kids Vintage Pumpkin T-Shirt Funny Pumpkin Halloween Gift Shirt 4 Navy
Maternity Cartoon Eyes Pumpkin Face T Shirt Halloween Fall October Pregnancy Tee (Black) - S
Womens Pumpkin Spice Shirt Fall and Football XL Cranberry
Thank you for looking at our pumpkin gifts guide. I have even more suggestions for you 🙂
Food can be gifts too - what about a jar of iced pumpkin cookies for a Thanksgiving or Christmas gift? Or you could put some of my creamy pumpkin fudge in a paper bag and give it to a friend. I might actually use some of this for older children who come to my door trick and treating! These make great gifts for Pumpkin spice lovers.
If you are buying or making for your Grandmother how about some delicious pumpkin chutney. My Nana used to adore chutney and actually used it on her bread every afternoon.
If you like jewelry you might be interested in my collection of pumpkin earrings. These would make an awesome gift for the woman in your life.