Make spicy pumpkin pie recipes at any time, not just for Thanksgiving! YUM!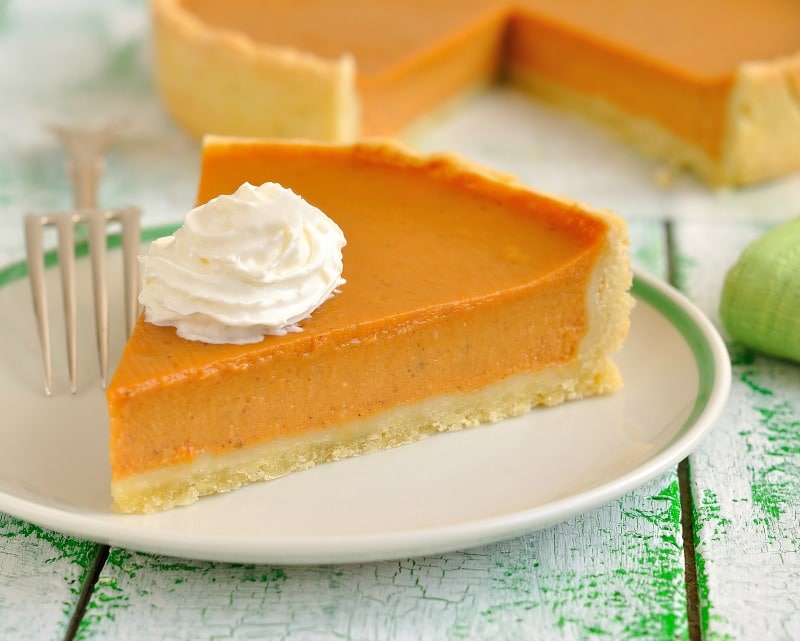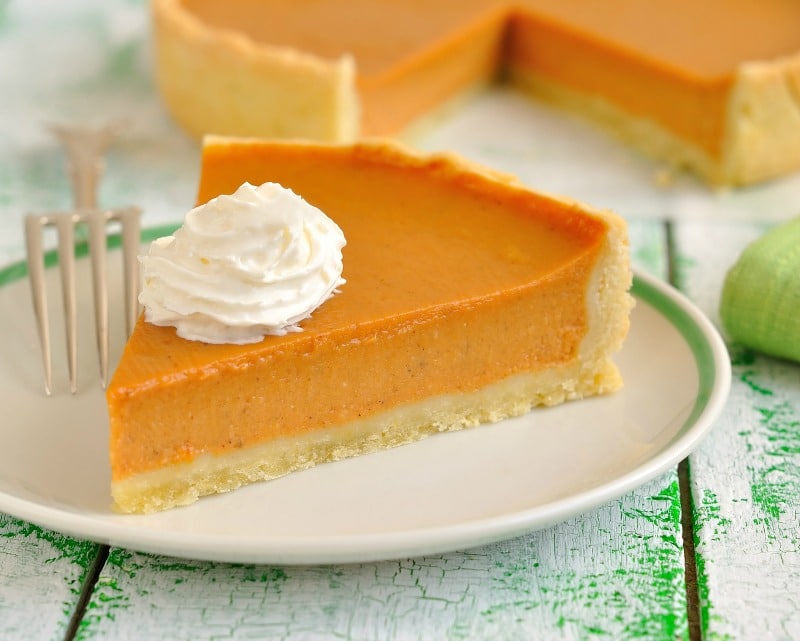 SCRUMPTIOUS PUMPKIN PIE RECIPES!: The 10 most Delicious Pumpkin Pie Recipes And 5 Easy-As-Pie Crust Recipes To Enjoy For the Holidays And Everyday! (Lucious Linda's Recipes Series)
Pumpkin pie recipes have been a part of Thanksgiving celebrations for hundreds of years. Once the Fall months come around, it's time to start planning out your "pumpkin" menus for all the upcoming holiday meals.
Pumpkin pie appeared in the first ever American cookbook in 1796 and has been an essential part of fall celebrations ever since.
It is thought that the recipe originated when the early colonists took the top off a pumpkin, filled it with milk, honey, and spices and cooked it over the ashes of their fire.
If you are looking for some delicious pumpkin pie recipes, here are a few that are good to the last bite!
Pumpkin Pie Recipes That Are Irresistible
Traditional Pumpkin Pie - If you're looking for a simple and classic pumpkin pie, this is the recipe for you. It's the same flavor that you've been loving and craving your entire life.
Homemade Pumpkin Pie - Is there any homemade pie that can top a homemade pumpkin pie? Perfect for Thanksgiving, Christmas, or "just because", this recipe is a winner each and every time.
Pumpkin Pecan Pie - Why not combine two of the most popular pies together to create an epic taste? The crunch and the creaminess of this pie truly cannot be duplicated anywhere else.
Fresh Pumpkin Pie - The fresher the ingredients, the better when it comes to pumpkin pie! Making this recipe from scratch is truly a treat!
Diabetic Pumpkin Pie - Who says that you can't have your pie and eat it too, even if you do have diabetes? This pie can be an option even if you have dietary needs.
Pumpkin Pie Bars - Sometimes, it's easier to have a pie-shaped into bars. So much easier to pick them up and eat on the go as well!
Variations for pumpkin pie recipes
The traditional pumpkin pie hasn't changed much, but everyone has their favorite recipe. Nowadays there are some creative variations, such as the addition of beaten egg whites into the mix to make Pumpkin Chiffon Pie or a meringue topping.
Pie crusts can create a bit of variation. For a change, why not try a crust of crushed ginger biscuits or walnuts. Or for a really special finish make a brulee by covering the top with brown sugar and melting the sugar with a kitchen blowtorch. This creates a crunchy caramel top for that really special dinner party.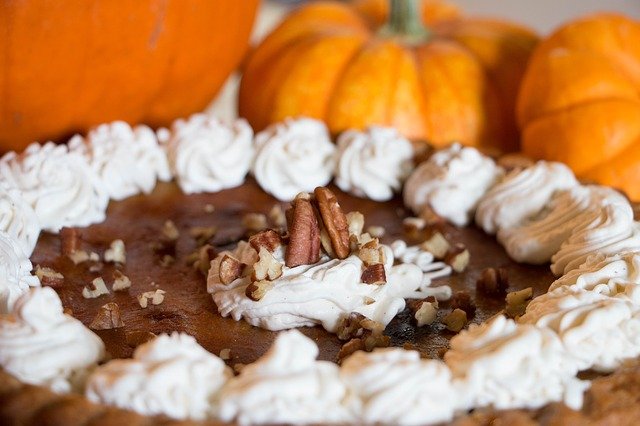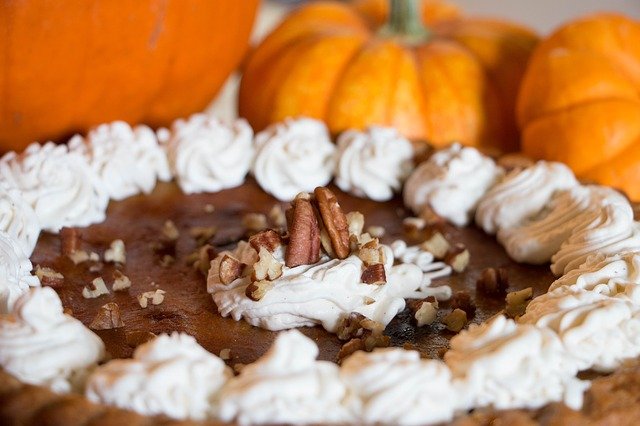 Another gingery variation is to put a thin layer of finely chopped crystallized ginger over the pie crust just before you add the pie filling.
Experiment with your accompaniments too. Whipped cream is wonderful and everyone loves it, but why not try it with rum and raisin ice cream, or add a little vanilla essence to your creamy topping.
Pumpkin bars are a great innovation for convenience. Whenever you want a pumpkin pie taste but don't want to use cutlery and bowls, the bar is a fantastic alternative.
You can use also use pie filling as a dessert on its own. Chilled as a mousse, or served hot in a mini pumpkin shell it can be very special.
You can freeze it for up to a month too, so it can be a useful thing to keep for those unexpected guests. It's better to freeze just the filling anyway, as pie crusts can go a bit soggy if you freeze the whole pie.
What's your favorite pumpkin pie recipe?