Halloween is the time to be spooky and try and frighten the life out of your nearest and dearest! These scary pumpkin faces carvings will help you do just that!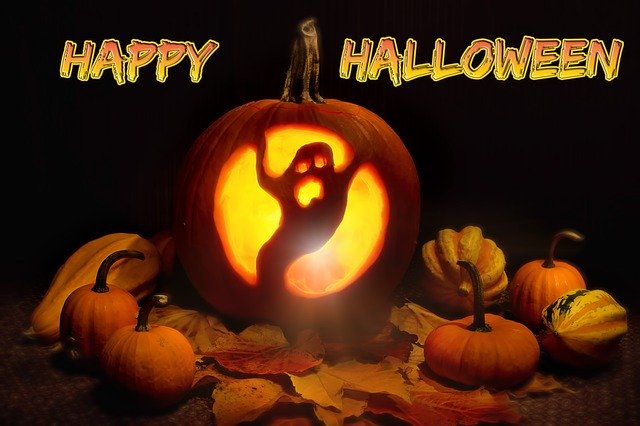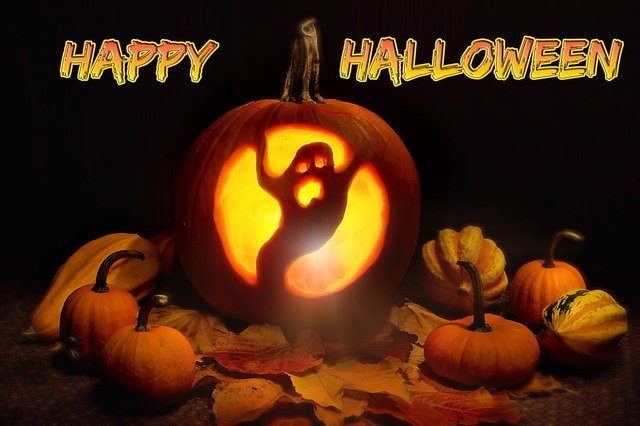 We have all seen lots of cute Jack O Lanterns sitting on people's porches such as my pumpkin owl carving templates.
Many people like to go with current trends, whether it be your child's favorite character from the movie they just seen or their favorite TV show.
I believe Halloween is a time to be scary with not only your dress up costumes but also your decor. When my kids were really little I was all about Disney pumpkin decor but now that they are up a bit they actually enjoy seeing scary pumpkin templates and stencils. In their words the scarier the better!
If you want no carve pumpkin ideas then you can check out my list of cool painted pumpkins. You can easily draw a scary face on a pumpkin as opposed to carving it!
This may work for you if you are short of time and want to keep professional pumpkin carving tools away from little hands and fingers.
Here are my favorite scary pumpkin face carvings, hopefully you will try some of these
This spooky pumpkin face has really sharp teeth and is sticking his tongue out! He reminds me a little of a vampire pumpkin! The trickiest part of this is creating the sharp teeth and tongue.
You could make this guy even more frightening by putting some blue/black marks on his face to represent dry blood or bruising.

The evil pumpkin face template below is relatively simple to copy and will look amazing when done on a Jack O Lantern.
Like many of the scary pumpkin carving ideas it features a zig zag jaw line and sharp eyes! In my opinion it is one of the more simple Jack O Lantern face designs, but still looks impressive. It does take some time to carve the zig zags but the easiest way to do so is to trace the pattern on in dark pencil or washable marker initially.
The picture below also represents a pretty freaky looking Jack O Lantern face. Here again it is characterised by his large mouth and slanted eyes!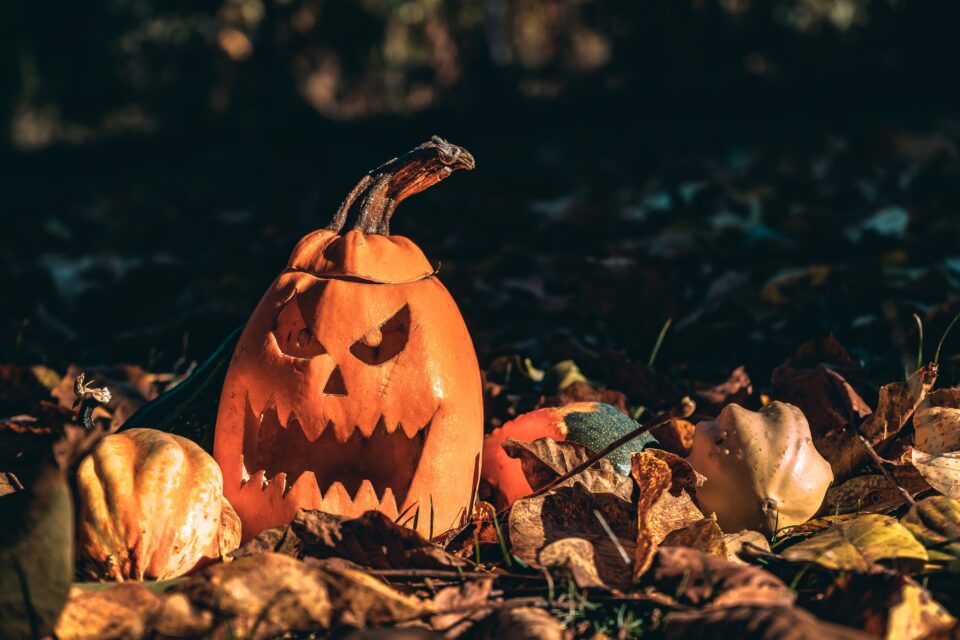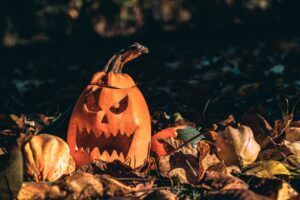 Below I have added a picture of a stencil to create a scary Jack O Lantern. Do you like evil pumpkin face ideas like this one? How would you make it more spooky?!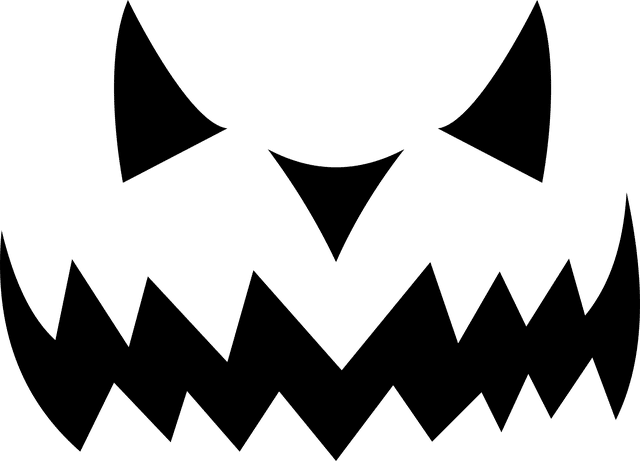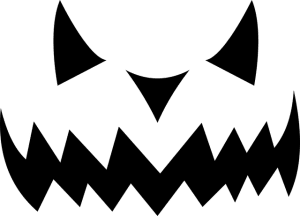 DesignBolts has over 10 scary pumpkin face templates for you to try on your Jack O Lanterns this year. While they do not provide step by step carving details, they do show completed pumpkins, and they look of so spooky!
Hopefully I will make a few scary pumpkin face carvings of my own whenever I can get my hands on some pumpkins.
For now I will admire the pictures of my pumpkin cat face from last year. Of course you could make an evil scary cat face pumpkin carving with fangs as opposed to normal teeth.
Remember there are lots of ideas pumpkin scary face including ghosts, zombies, witches, vampires and monsters to name a few. I simply cannot cover them all in this post. I might have to do a separate one for each.
My main issue is finding enough pumpkins (and time) to practice and perfect my Jack O Lantern to the standard I want.
What is the most spooky pumpkin carving you have ever seen? Care to share it?
Would you like to see more Halloween pumpkin face ideas? How about this evil Vampire pumpkin face. Unfortunately this does not give a free stencil but you can see how advanced and intricate this Jack O Lantern is.
Yep I could not resist giving you some more ideas like my witches pumpkin design. Even more ideas can be found below.
This site has some free Scary Pumpkin Faces templates for you print off and use for your spooky Jack O Lanterns.
Muse Printables are throwing out some pretty cool pumpkin face ideas, allbeit scared pumpkin faces including creepy clowns, zombies, cowboy zombies, skulls, graveyards, witches and lots more.
I did click through on lots of these and they appear free to download.
More Halloween Pumpkin Face Carving Ideas- If you do not want Scary Pumpkin Carving Ideas
Dog Face on a Pumpkin - for all those who love their furry friends
Free Pumpkin Carving Stencils and Templates - lots of free stencils to make cool Jack O Lanterns
Advanced Pumpkin Carving Patterns - some ideas for those who love intricate designs
Will you try to recreate some of these Scary Pumpkin Face Carvings?