Happy days it is almost Fall, and that can only mean it is time to enjoy some delicious pumpkin dinner recipes! My oh my the choice is unlimited! I love the crisp Autumn leaves, the smell of logs on the fire and of course the taste of divine pumpkin whether it be in a curry, stew or risotto!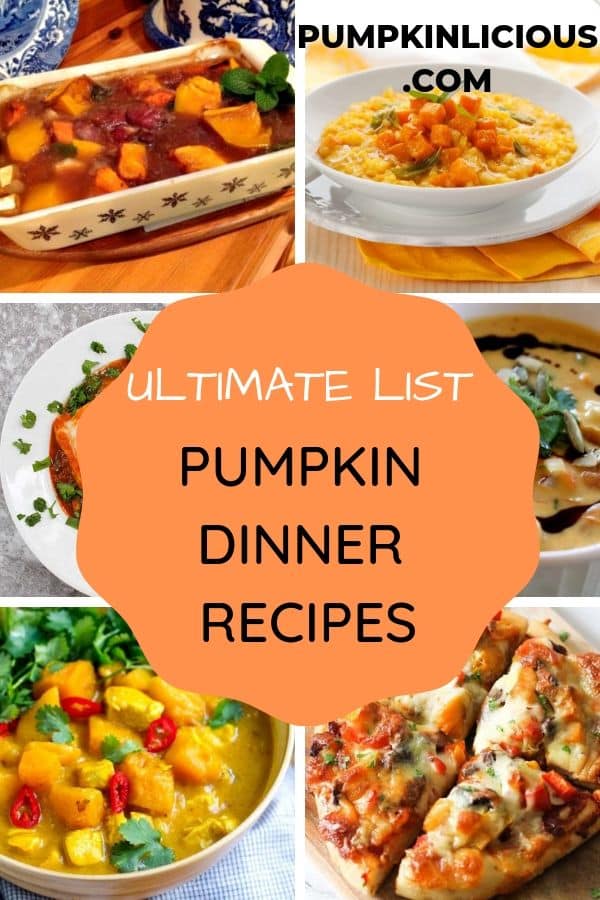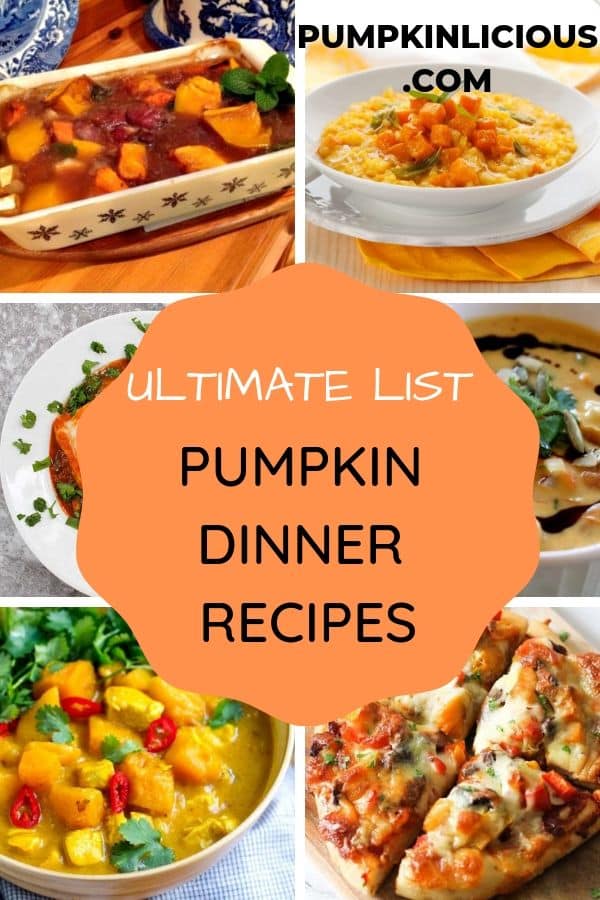 I have got together with my favorite foodies and come up with lots of easy pumpkin recipes for dinner! These are all so different that they will suit a range of palates!
There are vegan and meat options so that everyone can enjoy dinner recipes with pumpkin all over Fall and beyond, if you store your own pumpkin puree properly.
So many of my readers tell me they love Fall recipes but then they ask, 'what food goes with pumpkin'? You will be surprised at the range of foods that you can serve with pumpkin for dinner!
You can mix n match some of these recipes, for instance if you prefer pork or beef over turkey add that particular meat instead.
Pumpkin Dinner Recipes
These amazing pumpkin dinner recipes will be a real hit this Fall. There is so much variety; you will be pleasantly surprised at the number of different foods that go with pumpkin.

Why stop at dinner recipes with pumpkin, when you can have some amazing pumpkin desserts too.
Check out my list of pumpkin recipes to keep up to date with my latest creations!! I can guarantee you will not go hungry 🙂
Which of these Fall Pumpkin Dinner Recipes Will You Try?