I absolutely adore Fall because I love the beautiful orange glow and the fact there are pumpkins everywhere! I am a massive lover of everything curry as well as pumpkin so I enjoy nothing better than sitting down to a hot bowl of pumpkin curry!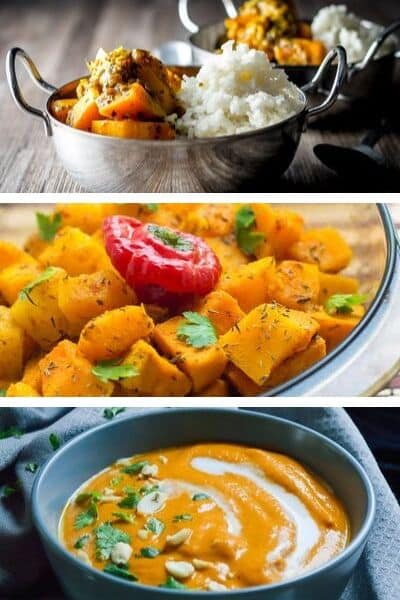 I can remember eating curry dinners as a little girl. They were a firm family favorite every Saturday evening. We used to call in at our local Chinese takeaway on the way home from picking my Dad up from work. Even now as a busy Mom I still like to treat everyone to good curry. When my little girl was 13 months old she adored mango chicken curry! She still has to enjoy the delight of a pumpkin curry! I am hoping this Fall with be the perfect chance to do so.
These amazing Pumpkin curry recipes are amongst some of my favorite pumpkin dinner recipes this year, so if you are struggling to know what to serve for dinner, please take some inspiration from the ideas below. I am planning on sampling several of these.
Perfect Pumpkin Curry Recipes To Heat Up Your Fall
I have pretty sure I have the best pumpkin curry recipes list here to put the heat into Fall!!

Choose from traditional curries, soups and some unique ideas to get your tastebuds tingling!

I am pretty sure you will enjoy these pumpkin curry recipes, but please check out my extensive range of pumpkin recipes where you will find something for everyone!
Some other ideas on what you can add to these pumpkin curry recipes
I have to say I enjoyed reading and looking at the different pictures of these curry recipes with pumpkin, but one thing I noticed was the lack of meat. I did come across a pumpkin chicken curry recipe, but I know myself that pumpkin is immensely versatile and works with lots of different ingredients.
My husband adores lamb so I might try and make a lamb pumpkin curry. I have previously made a lamb pumpkin casserole which tastes incredible to I know these two work well together.
Will you be cooking any of these Pumpkin Curry Recipes this Fall?