Tastiest Pumpkin Appetizers You Need To Try
There is nothing better during Fall than starting a dinner with some tasty pumpkin appetizers Thanksgiving! These really set everyone up for a delicious meal, but you better watch your main course is up to the same standard!
Fall and Thanksgiving are the perfect time to enjoy all things pumpkin, whether it be one of my fabulous pumpkin dinners recipes or healthy pumpkin desserts! Of course my collection of appetizers with pumpkin are right up there with the best.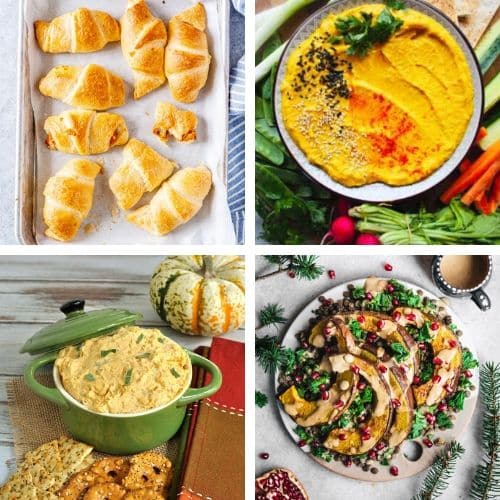 These can be enjoyed before Thanksgiving dinner or even at a cocktail party as a snack! Anyone for a satisfying pumpkin cocktail drink?
Find Pumpkin Appetizers Recipes
Pumpkin Appetizers for Thanksgiving
I hope you enjoy these delicious Pumpkin Appetizers Thanksgiving from soups to other savory delights.

The only hardest decision is which of these delicious Thanksgiving appetizers with pumpkin do you choose to eat first?! My preference varies depending on the weather and the time of day!
If I am having dinner midday, I will go for a pumpkin soup appetizer. If I am eating dinner in the evening I will go for some pumpkin with cheese or a slice of pumpkin bread.
Which of these Pumpkin Appetizers Thanksgiving Will You Try?